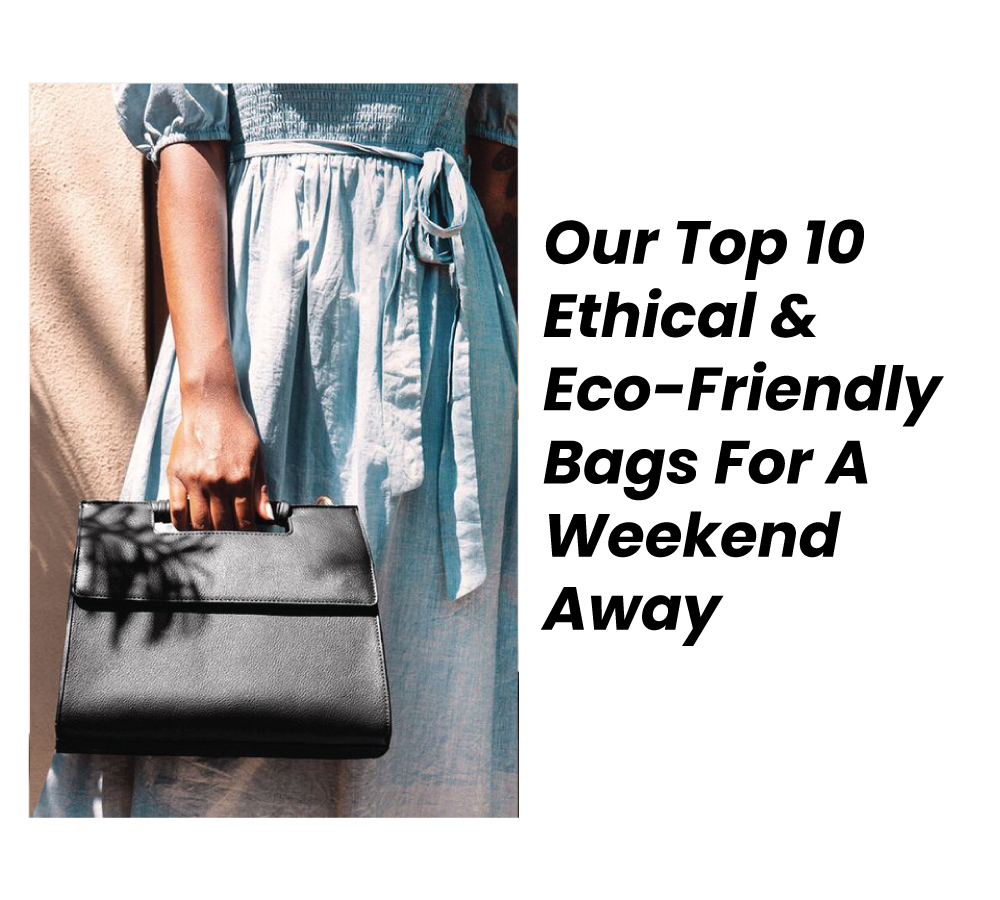 6 July 2021
If you are looking for eco-friendly bags for a weekend away, summer travels, or even for your everyday use, this article is for you. 
Going away for the weekend might be the best way to recharge batteries or to add an extra adventure to your routine. Whether you catch a flight for a warm destination or stay close to your town for a staycation, packing up the essentials is always important. And if you were already looking, your search for the perfect bag might have gotten a little easier and a lot more conscious!
Nowadays, ethical and eco-friendly come hand to hand with a lot of fashion brands we know. Being conscious and living with a purpose is becoming fundamental for consumers, and brands are realizing this. Below is a selection of some of our favorite brands for handbags, totes and weekenders. Besides beauty and function, these brands are at the top of their game when it comes to fair wages and safe work conditions.
From vegan leather to handmade or upcycled, this list is your best friend for your next trip. Take this with you and see our top options for ethical & eco-friendly bags.
Angela Roi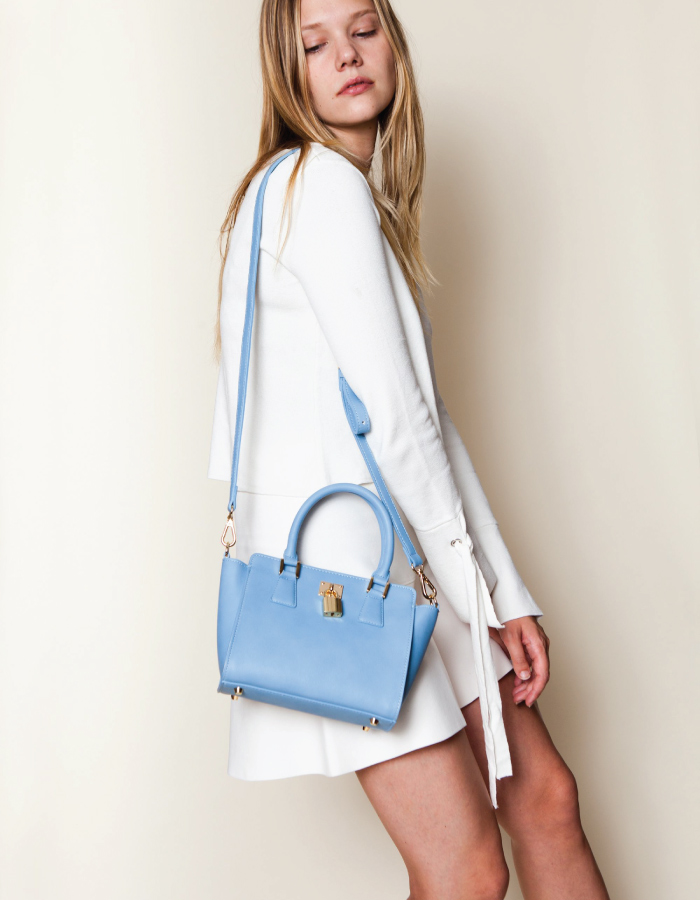 Angela Roi believes that personal style should not come at the expense of personal values. This brand offers vegan and leather-free bags handcrafted by skilled artisans. The look is timeless elegance, for women to wear their bags time and time again, whenever they want to. Angela Roi is essentially good for all creatures: creating eco-friendly bags with non-animal materials and working with artisans that earn fair wages in clean, comfortable factories.
Cuyana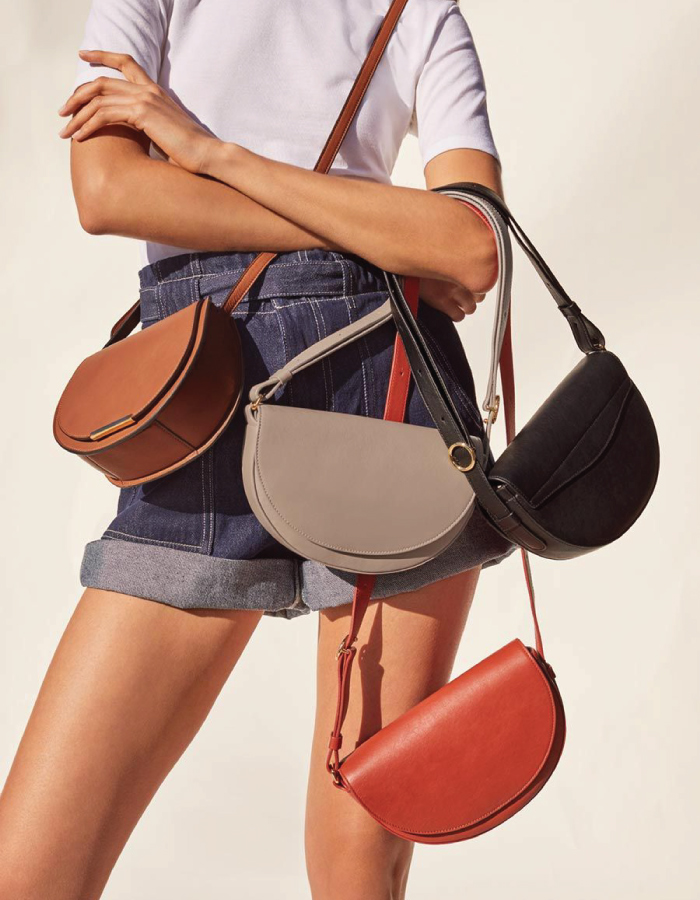 Welcome to Fewer, Better Things. The philosophy is easy, the brand believes that style is more important than fashion, and quality trumps quantity. Cuyana strives for fewer, better things everywhere: their Lean Closet concept is an amazing sustainable initiative, with complimentary shipping label with every domestic online order so that you can fill a box with your used clothes and receive a credit.
Melie Bianco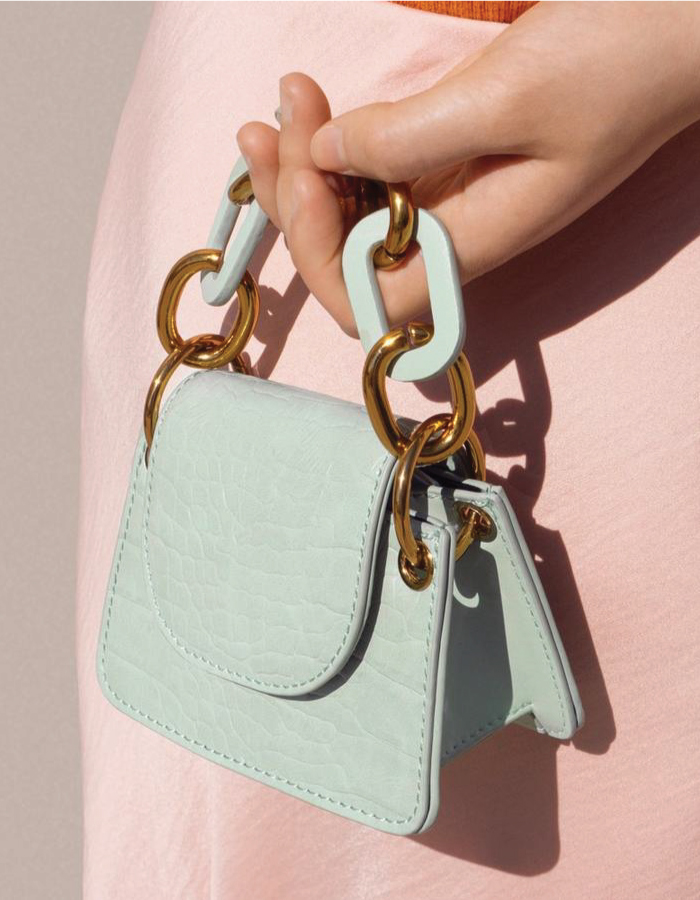 Melie Bianco creates accessories with purpose. Cruelty-free, vegan leather bags are made in an animal friendly environment, using fair trade principles. Besides all their ethical efforts, Melie Bianco creates the most yummy, elegant and eco-friendly bags you can ever own. With all the colors you need for summer!
Pixie Mood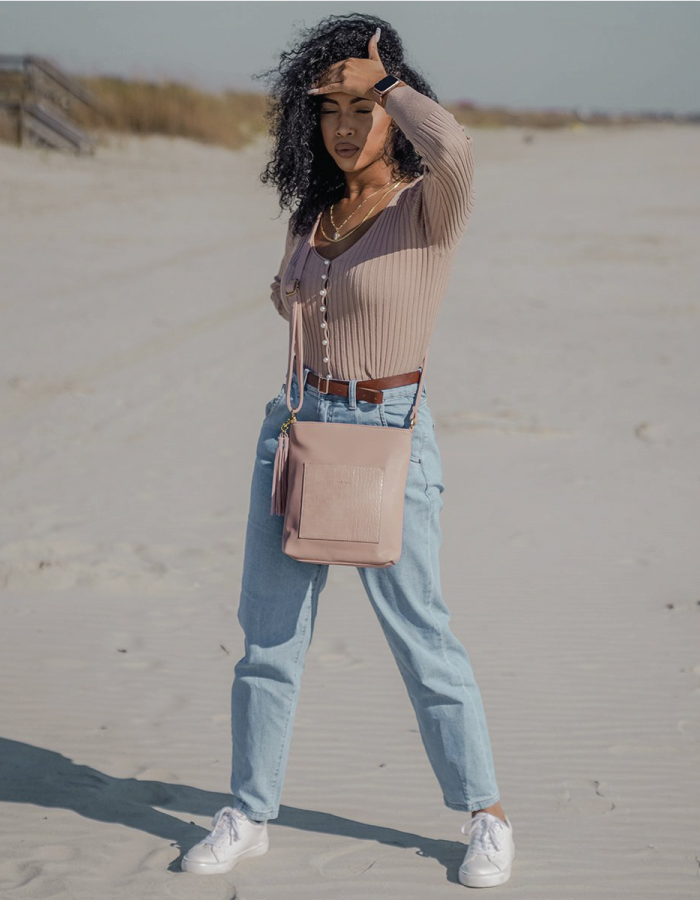 Made with vegan materials, Pixie Mood's bags are conscious, sustainable and trendy! Since 2010, Pixie Mood finds the most socially responsible ways to look good while feeling great. Search for their Earth Series label to find products that use more environmentally friendly and ethically produced materials.
Bellroy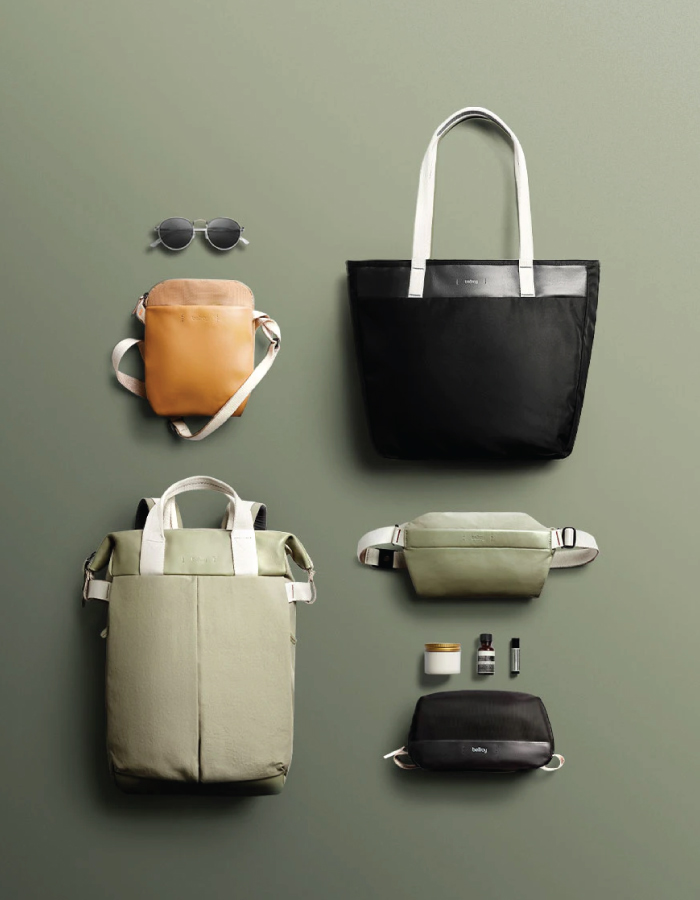 A certified B Corporation, Bellroy uses environmentally certified leather and recycled fabrics to create amazing products. This is why we love Bellroy: bag packs, totes, travel bags, pouches, wallets and sleeves – every product is fundamental for you to carry all your tech and essentials. This company creates products to stand the test of time, with function and organization as their most important attributes.
Nisolo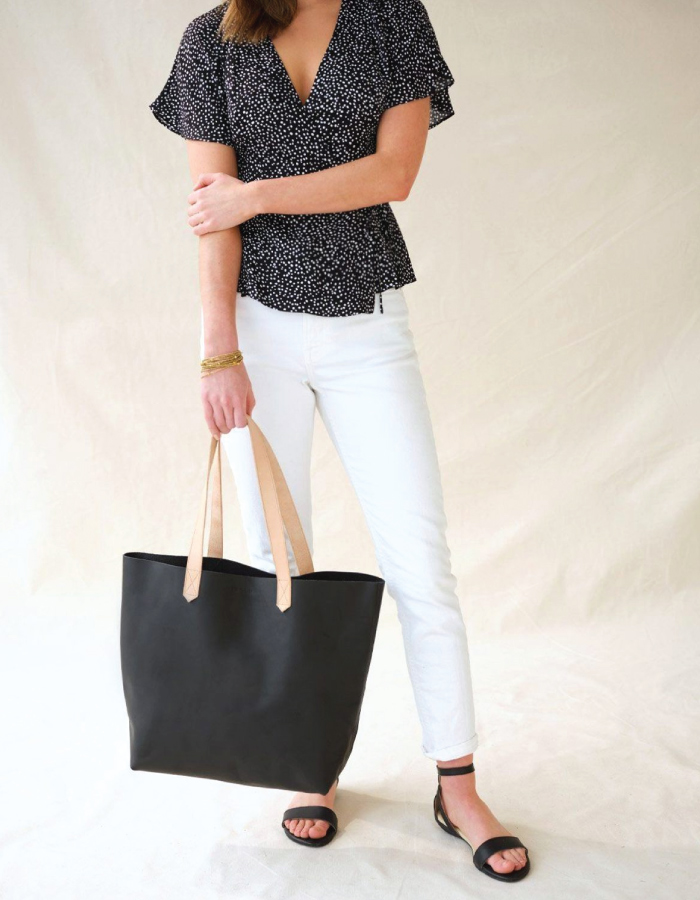 Nisolo works towards fair wages and safe working conditions for all artisans and workers. This certified B Corp is well known for great designed shoes, but their handbags and totes are stylish and elegant, amazing for a weekend away. 100% living wages and 0% net carbon are a part of their commitment to transform the industry and combat climate change.
Lo & Sons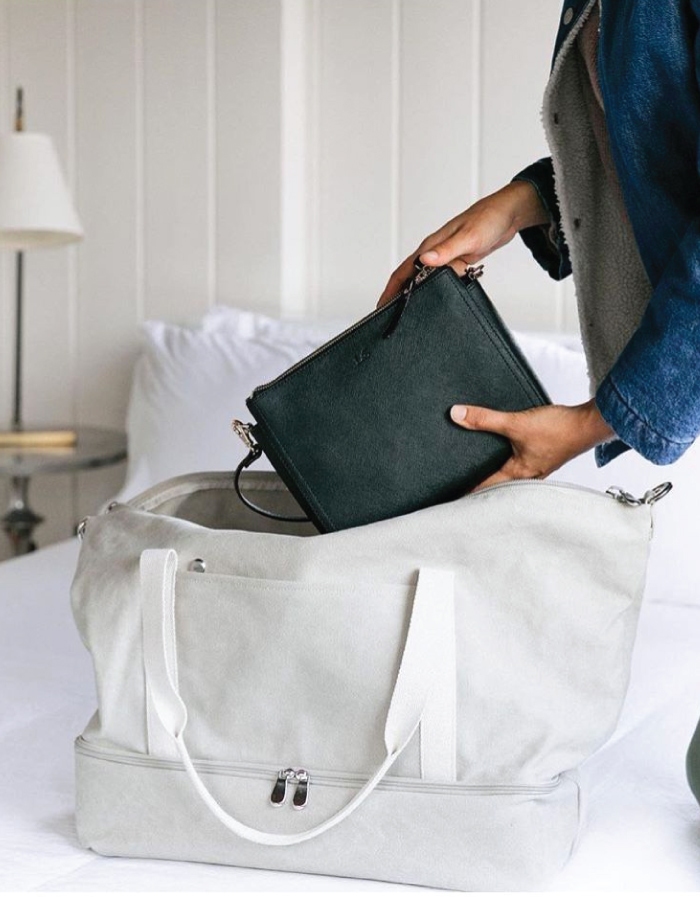 Imagine a versatile weekender and tote made of sustainable materials. Now go to Lo & Sons and find their Catalina Collection! Elegant and functional, this collection is perfect for a weekend getaway or a few days off work. The commitment is to prioritize sustainability, trying to work towards a positive impact on people's lives and the planet.
The Little Market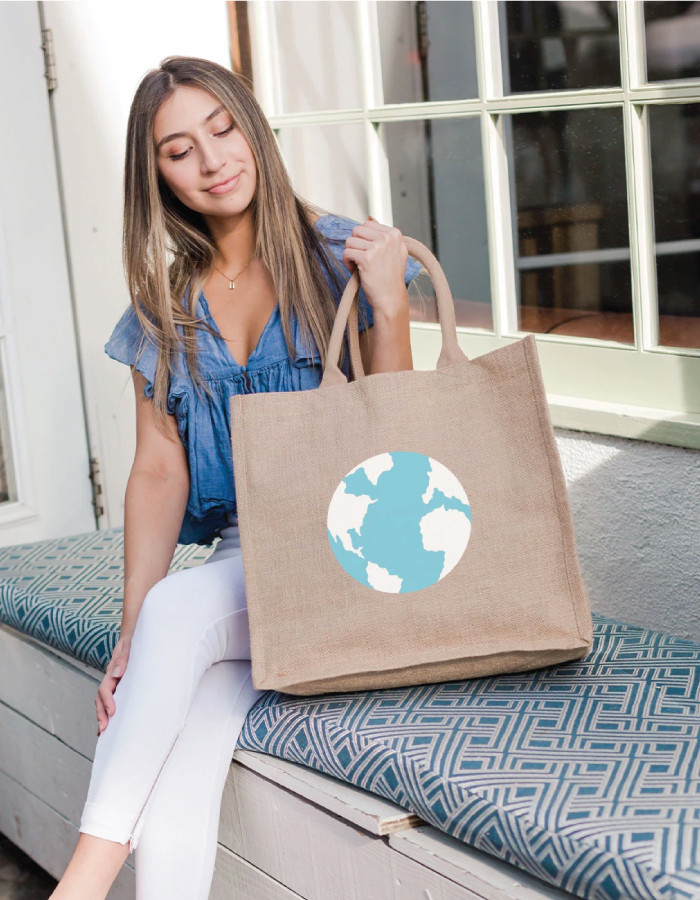 The Little Market is a nonprofit fair trade shop that sells ethically sourced, artisan-made products. Their main goal is to empower all artisans behind each product. You can shop by cause, which means you will be helping causes like Homelessness, Young Mothers, Refugees, victims of Human Trafficking or Domestic Violence, and so many more.
Paravel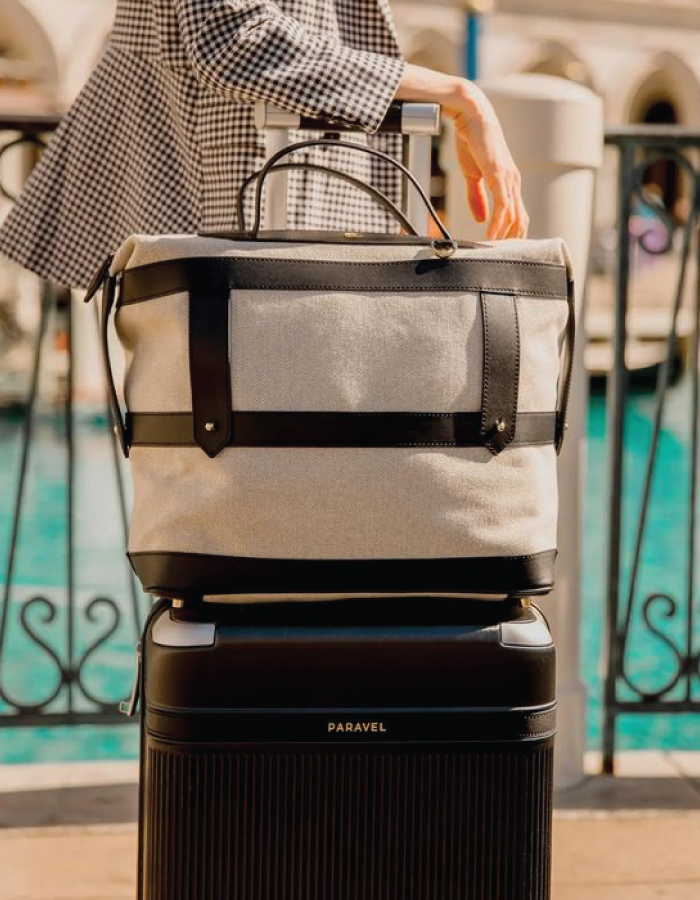 This brand is working on minimizing their impact on the planet, one luggage at a time. Travel never seemed so fun and functional, with fabrics made from upcycled plastic bottles or vegan leather. Life is an adventure, and Paravel is best choice for your trips and for the planet. The company has upcycled over 2 million plastic water bottles into what's called negative nylon.
United By Blue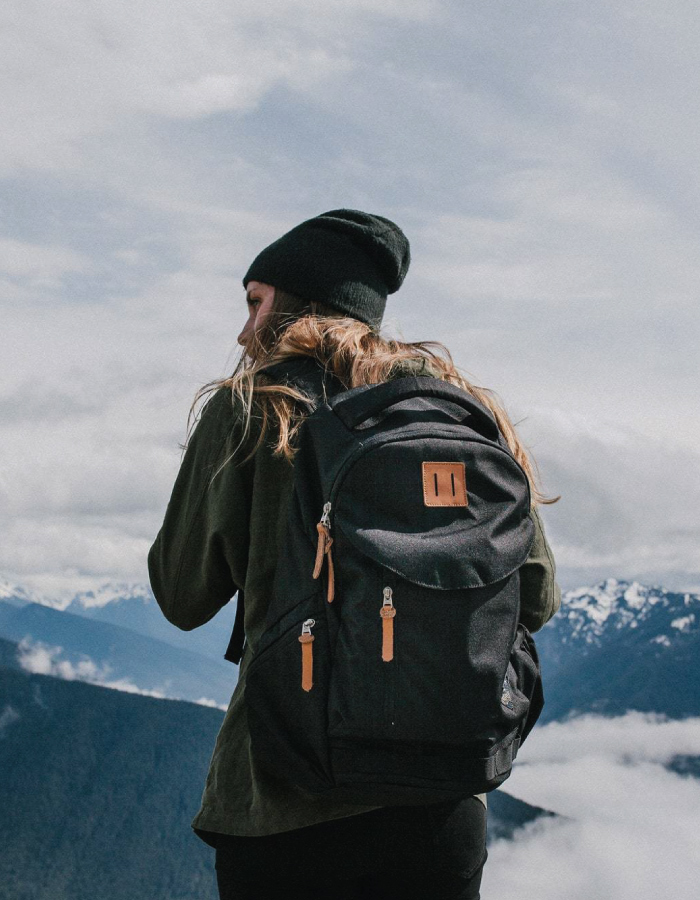 Last but not least, United by Blue is a certified B Corp, with products that are made in GOTS-certified factories from sustainably-sourced materials. United by Blue's backpacks and duffles make for the perfect equipment for adventurous trips or weekends full of action and activities. And for every product, United by Blue removes one pound of trash from oceans and waterways. 
Stay in touch with our guides of sustainable accessories and more!
Our Top Selection Of Eco-friendly Bags Brands
Eco Friendly Sunglasses Brands For The Summer
Sustainable Jewellery That Will Make Life Sparkle