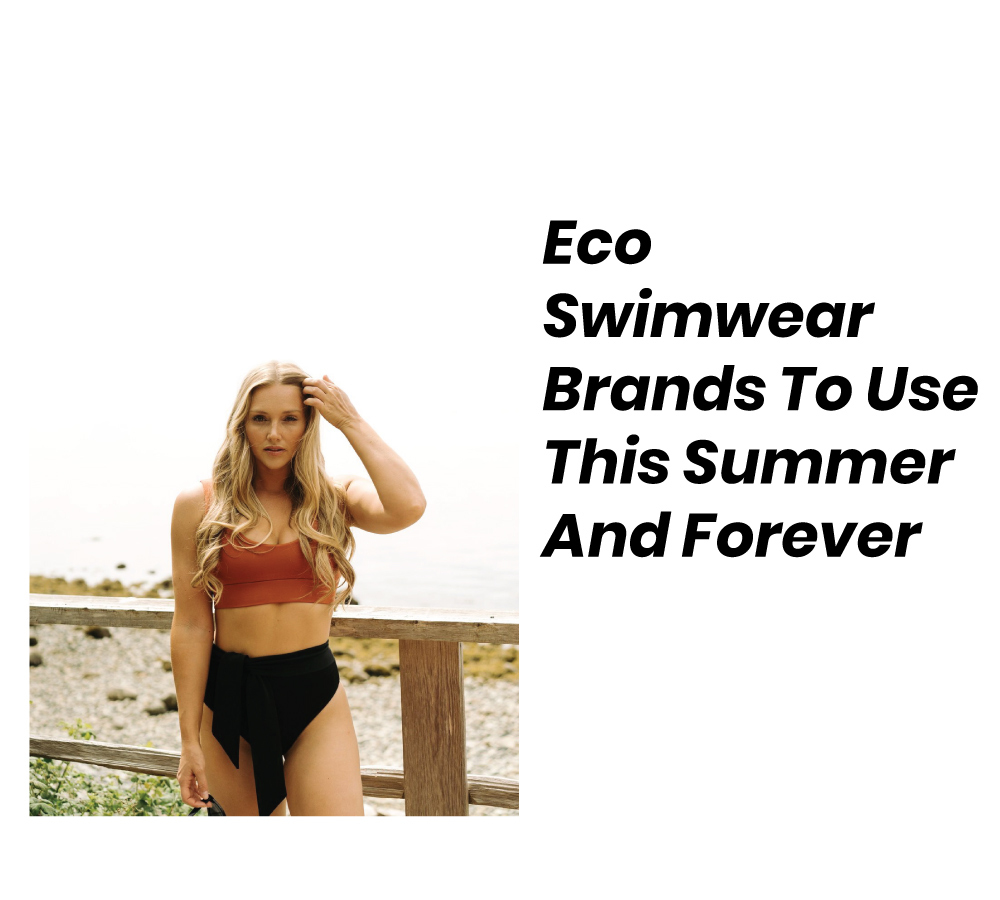 1 June 2021
Becoming more sustainable should be on everyone's to-do list! But when it comes to beachwear it can be even more difficult to find options that we like and fit us perfectly. That's why we collected some informations about eco swimwear brands for you to use this summer and forever! Update your beachwear with these environmentally friendly brands!
We know that staying away from fast fashion and being more aware of our choices is the way forward. Whether that's through rental or secondhand shopping, or other green practices. However, if you prefer buying something new, know that you can still shop responsibly. For example by supporting and buying from eco-friendly brands that put the environment first.
There are plenty of sustainable brands that we can choose from – you just need to do your research properly before buying – and this is no different when it comes to shopping for swimwear. These brands are offering stylish and eco-friendly alternatives. In addition, if you buy their products, you will be supporting some lesser-known labels at the same time. By searching from sustainable informations about these brands, you will discover which materials they use, how they support their staff. Furthermore, you will know how they care for the planet, whether through supporting local communities or donating to charity.
Since you're preparing your beach bag be sure to add some sunscreens, trendy sunglasses, and summer hats to it, too.
So, scroll down to discover the mix and match bikinis, the one-pieces and bodysuits of these amazing and ethical brands.
Reformation
Reformation is based in Los Angeles. This brand sells a variety of sustainable fashion products. When it comes to swimwear, Reformation have an extensive swimwear line that includes one-pieces, high-rise bikini bottoms, fun prints, and more. In addition, this brand uses a combination of deadstock, textiles made from renewable plant materials, and regenerated fabrics like ECONYL®. Furthermore, over 75 percent of the management team are women or people from underrepresented populations. This ethical fashion brand is the right place where you can find all of your summer essentials.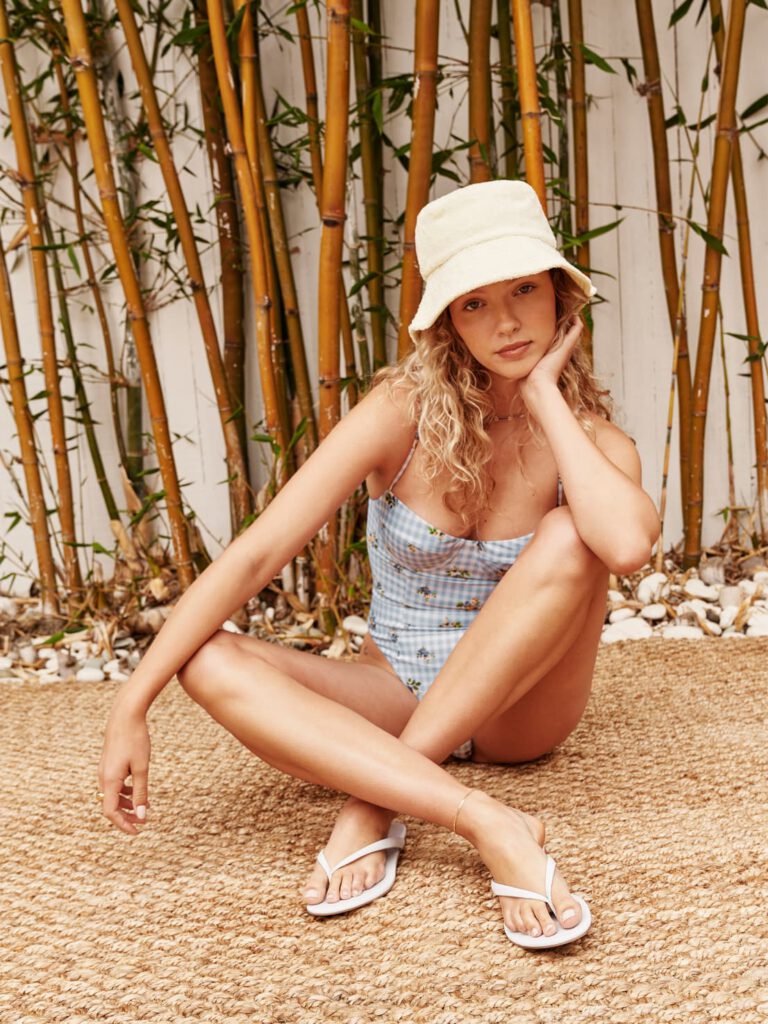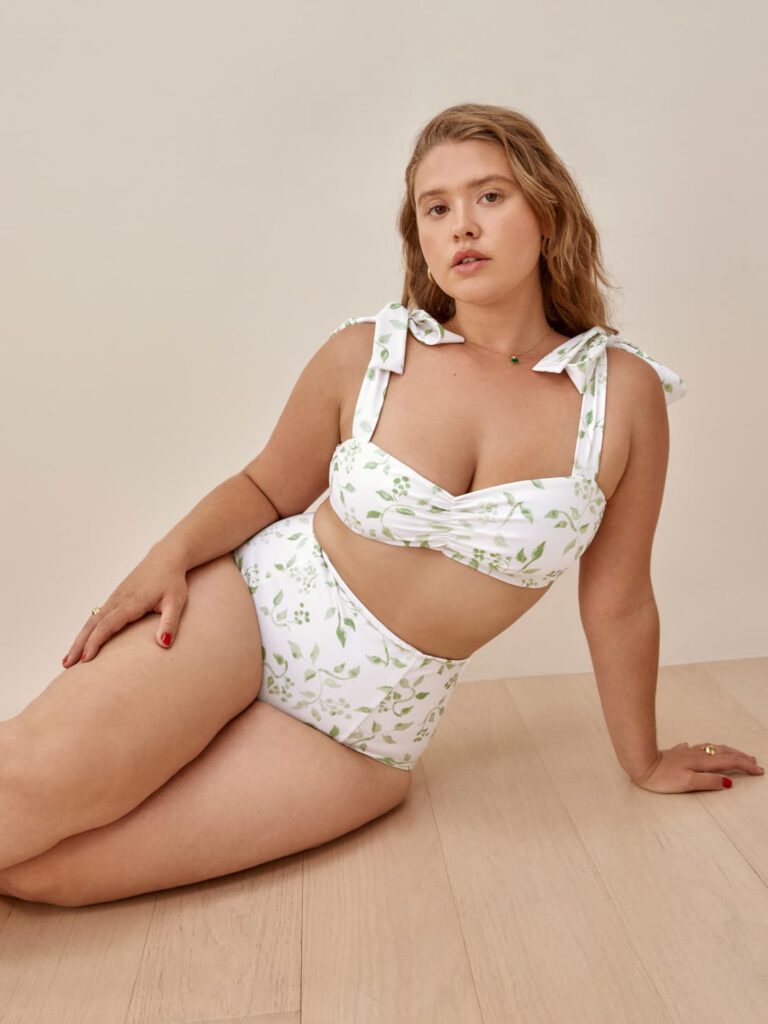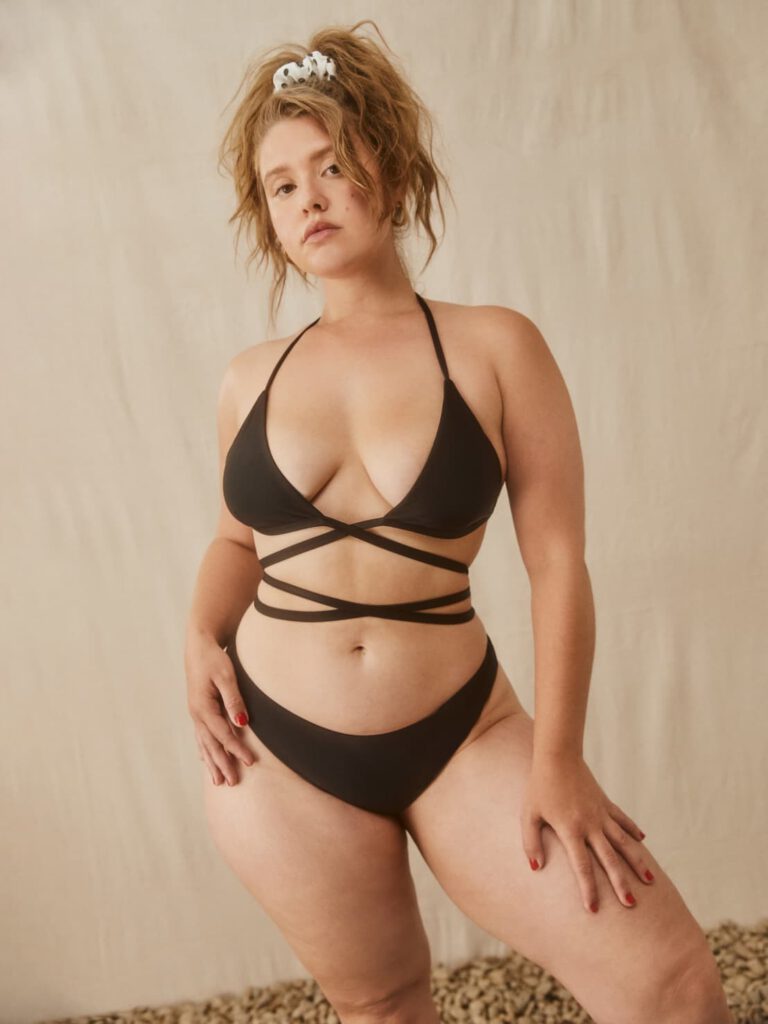 Girlfriend Collective
Girlfriend Collective is based in Seattle. Every time that Girlfriend launches a new swimwear collection, all the internet become amazed. This eco swimwear brand offers extended sizing (XXS – 6XL), bright and vibrant colors and prices for every taste. Furthermore, this brand turns old plastics into new active and swimwear, participate in circular initiatives, and are ethically made in Vietnam.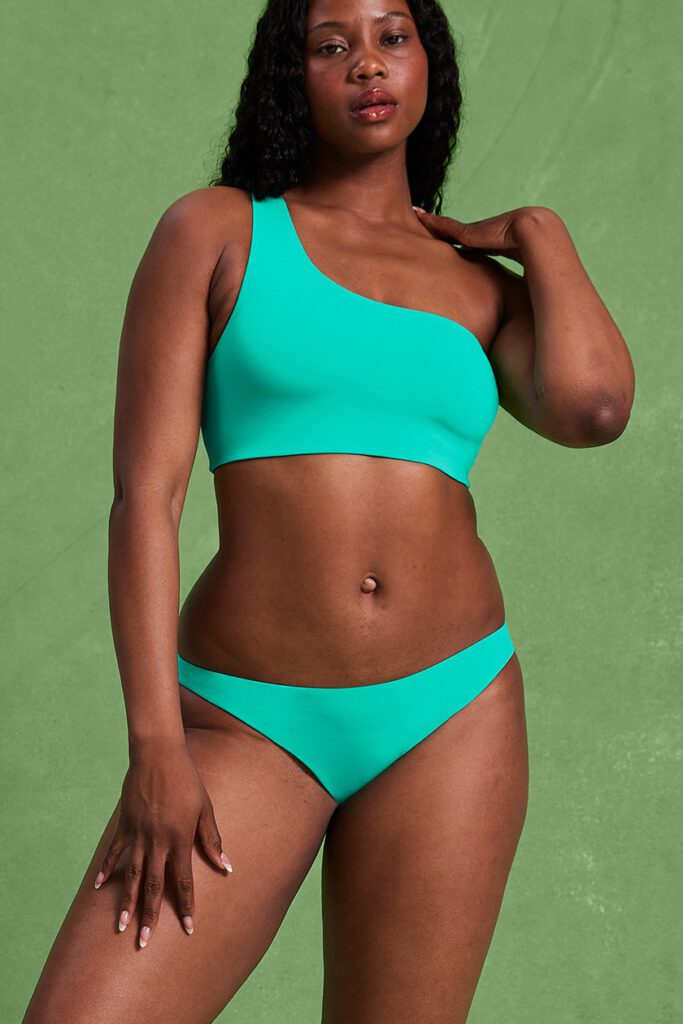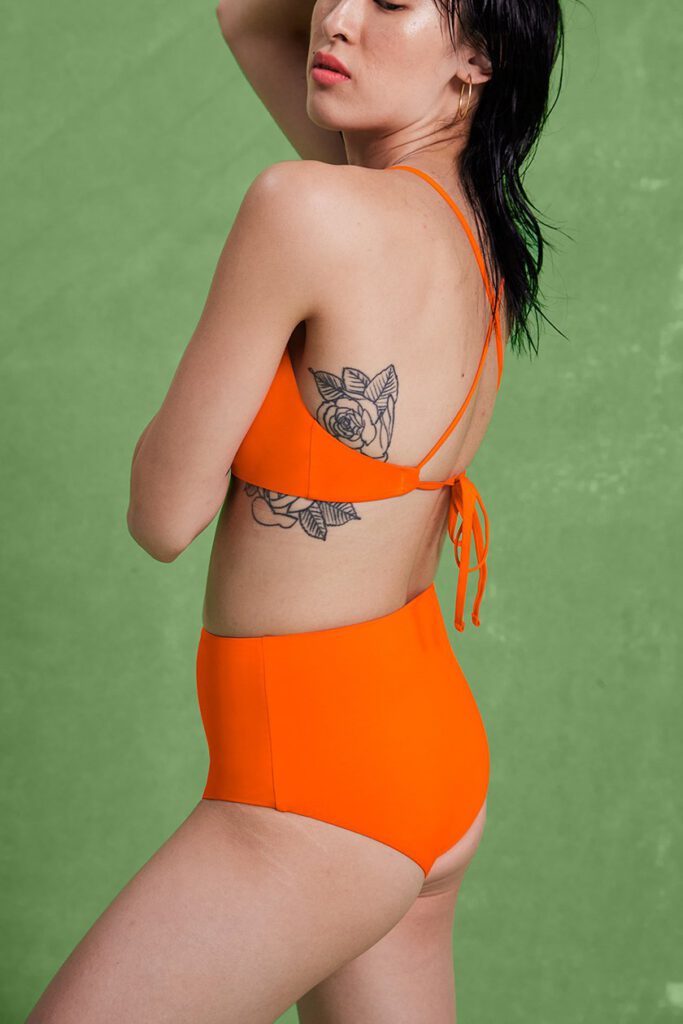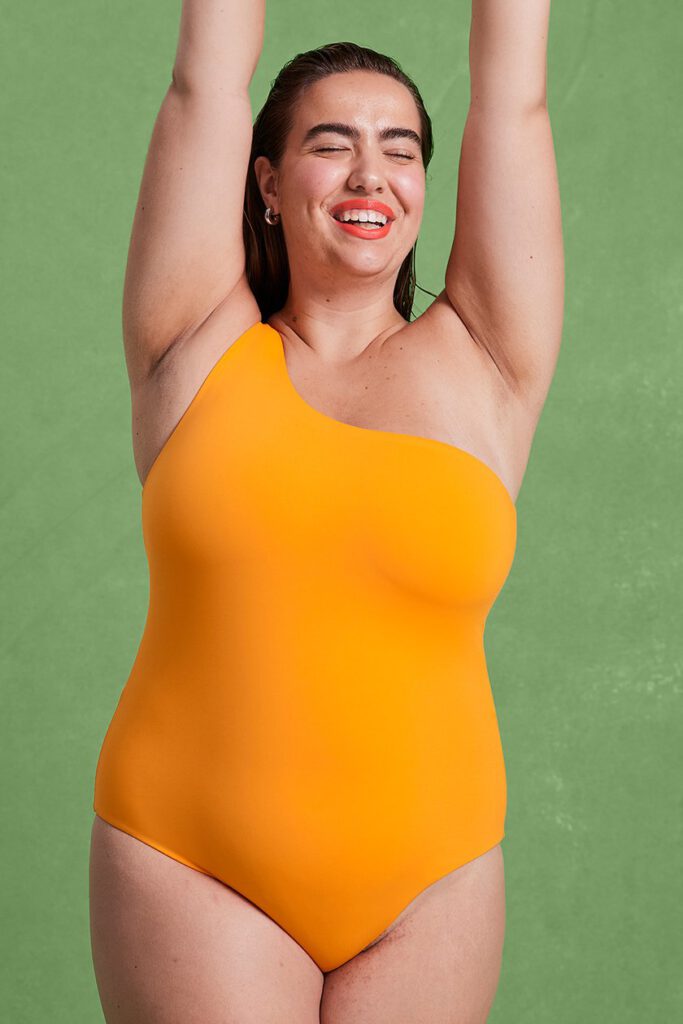 Londre
Londre is located in Canada. The brand offers one-pieces, that can be worn to the beach as easily as they can be paired with a jeans and a blazer. If you're looking for something more classic, we recommend you to opt for the high-waisted bottoms and asymmetrical tops. In addition, the products are made from recycled materials, sourced from an OEKO-Tex certified factory. All you need to know is that Londre uses sustainable textiles, biodegradable and reusable packaging and have a big range of sizes!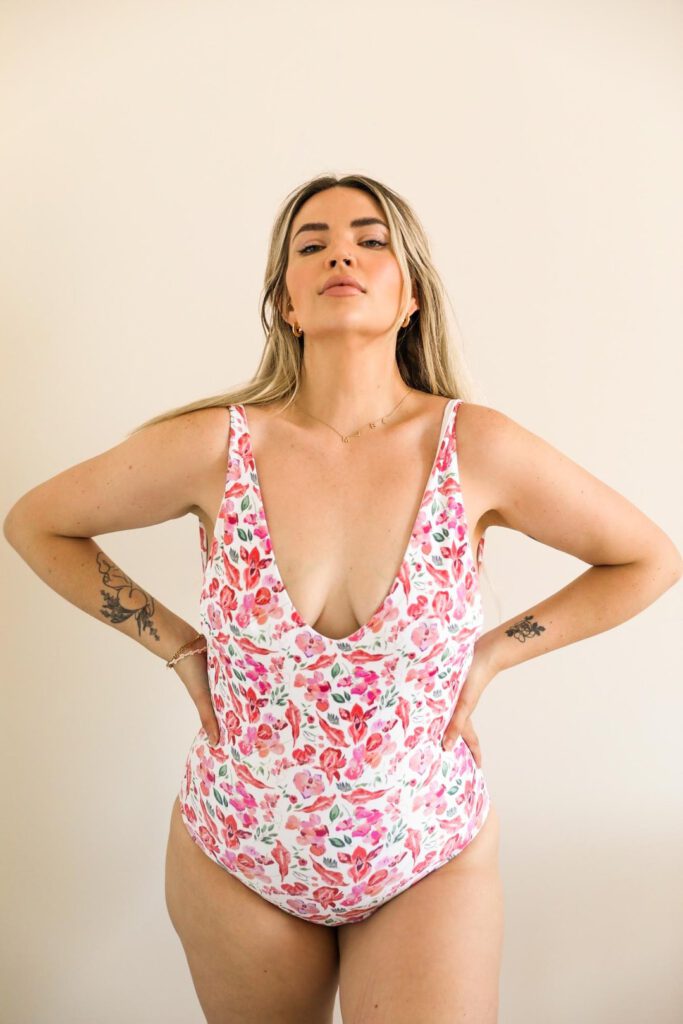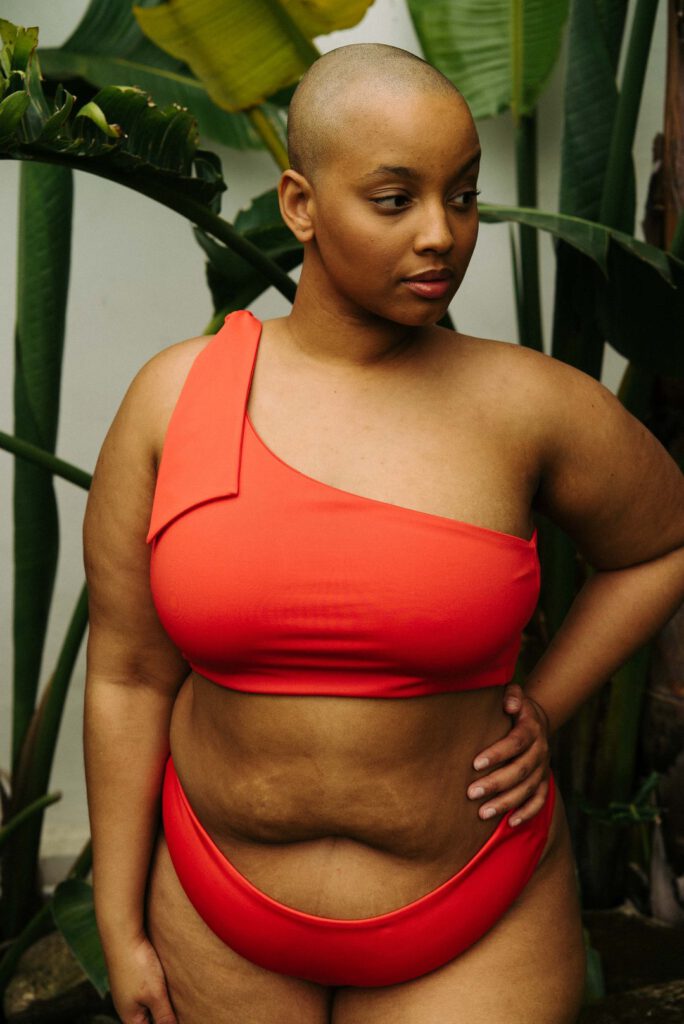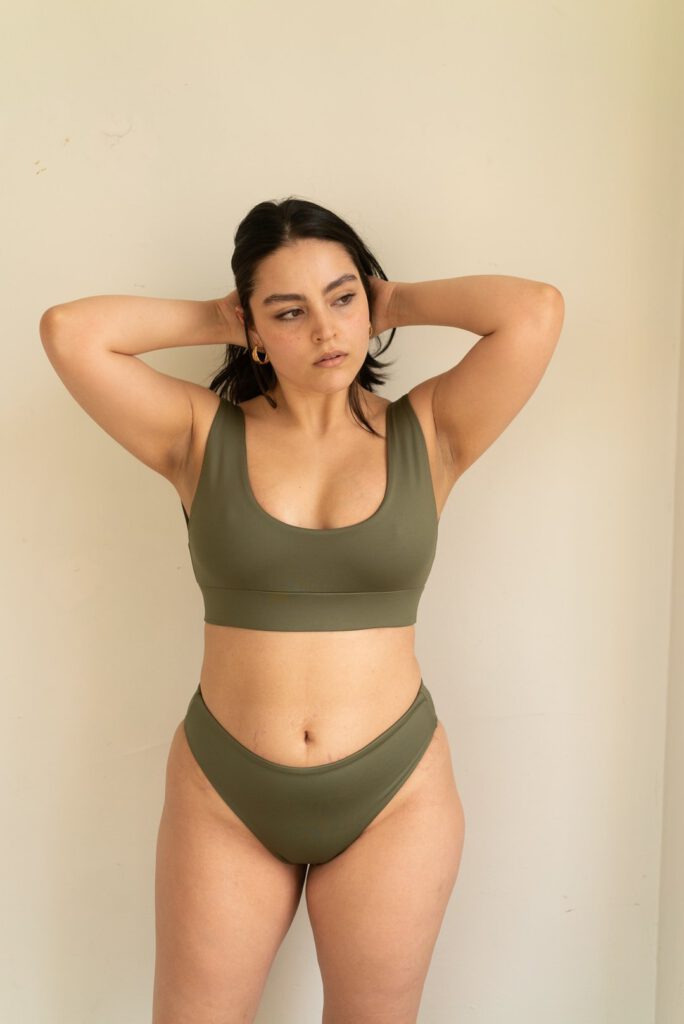 Kekaaii
Kekaaii is a project that consists in the creation of bikinis with recycable materials (plastic that is taken out of the oceans). This brand is based in Portugal. In addition, the owner lives in Lagos, a city by the sea, and so that nothing worries her more than oceans pollution. Therefore, the brand uses ECONYL®, a 100% regenerated lycra, derived from industrial waste. Furthermore, one of the brand's goals is to continue to bring awareness about sustainability. They also want to give customers extra confidence when they wear their bikinis.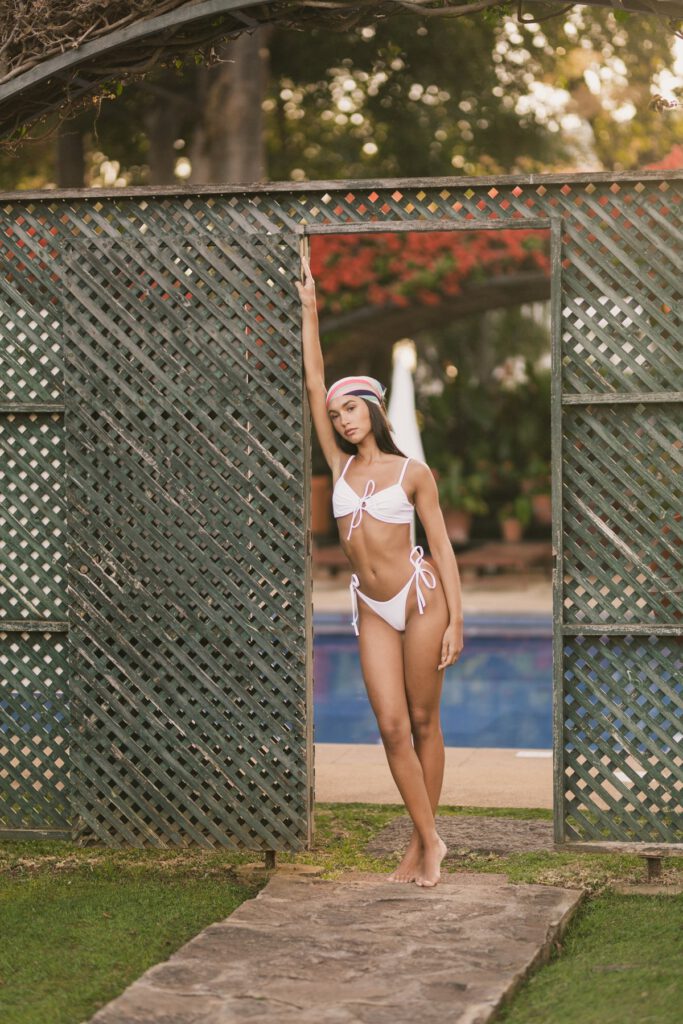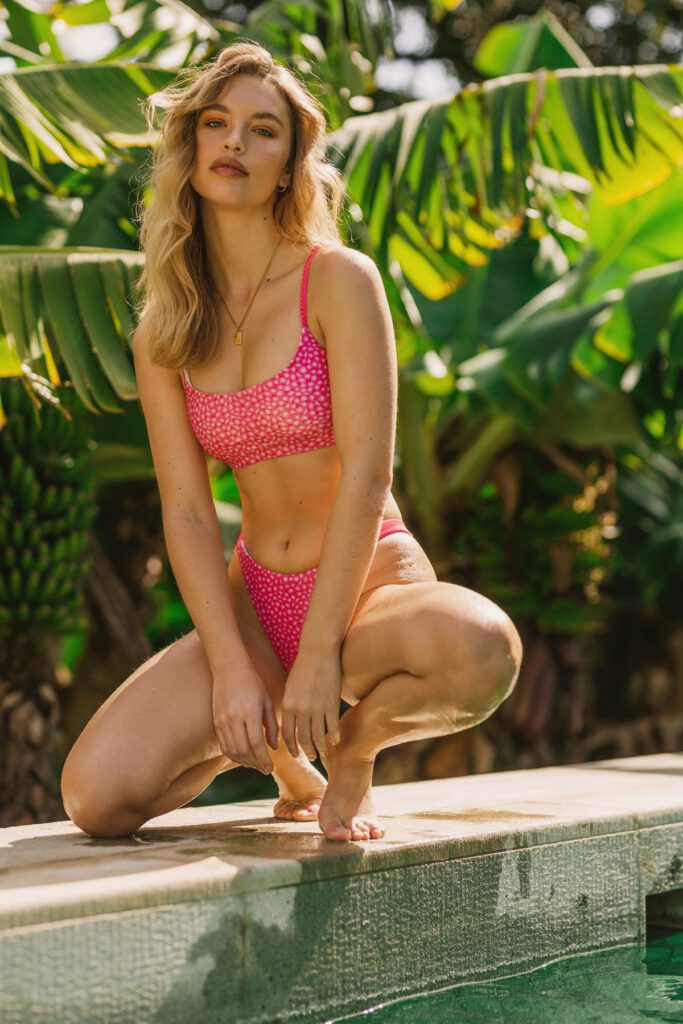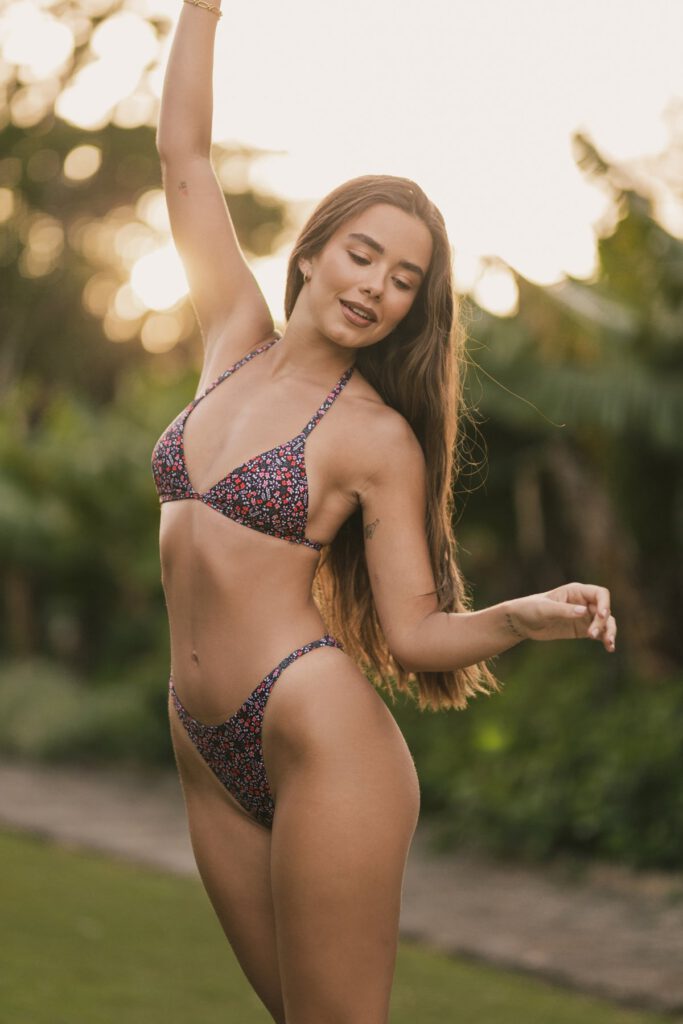 Oiôba
Oiôba is based in Portugal. This brand have lots of influences from the luso tropical world. The brand promote love and good energy through high quality and colorful swimwear and activewear. For this brand balance is always the answer, they respect everything that is pure and organic. Furthermore, their swimwear collections are 100% produced with recycled materials. Fortunately, they can find extremely high quality fabrics that are also sustainable. Gifts and scrunchies are made with the remains of their production.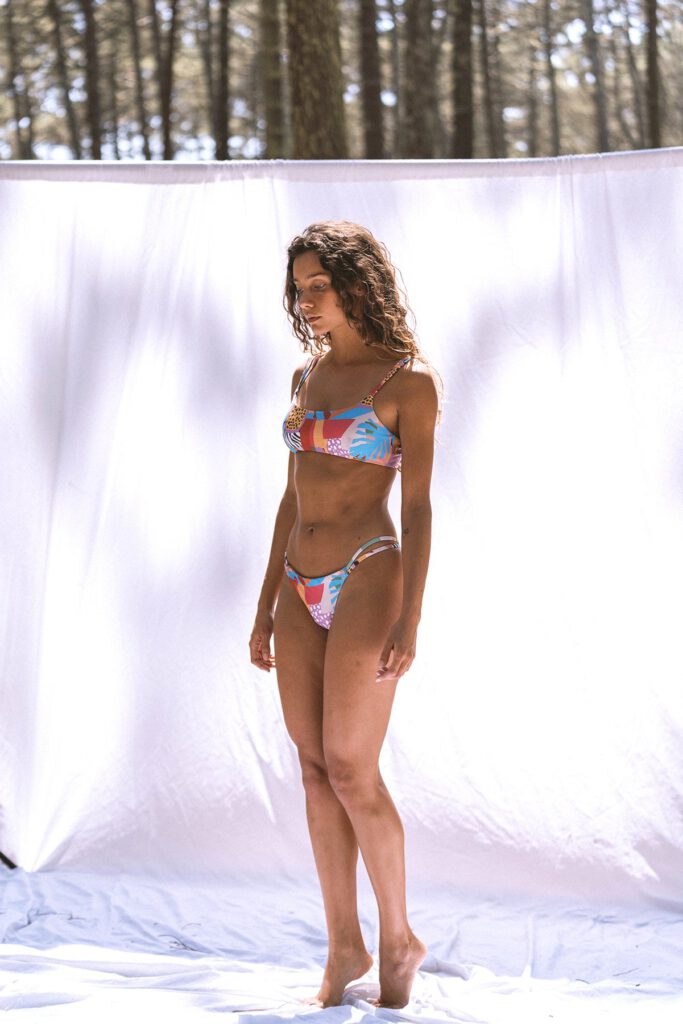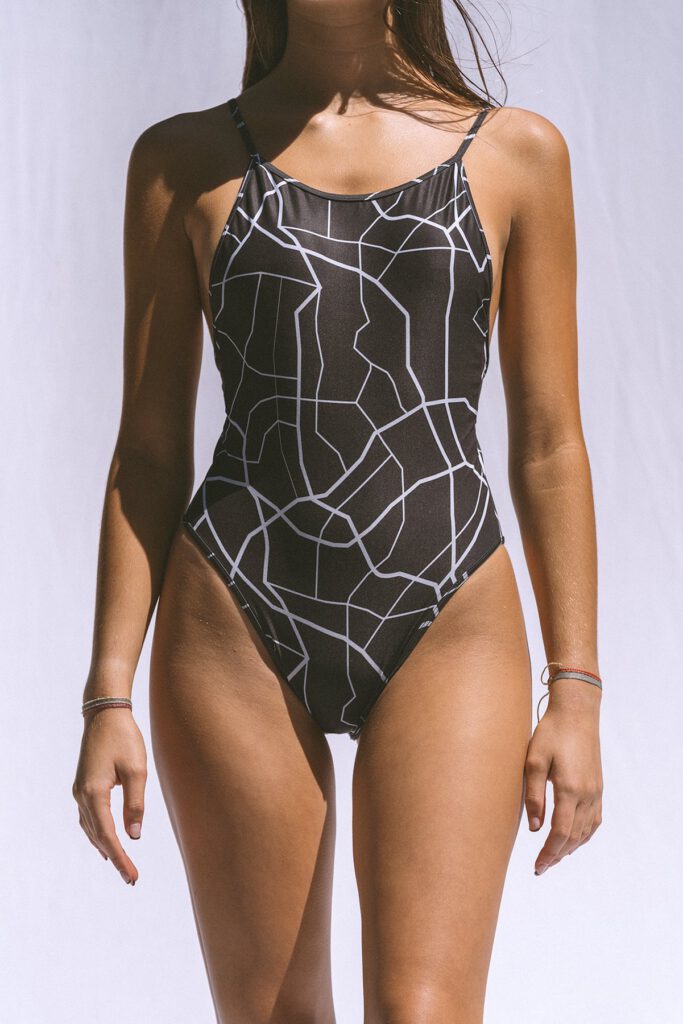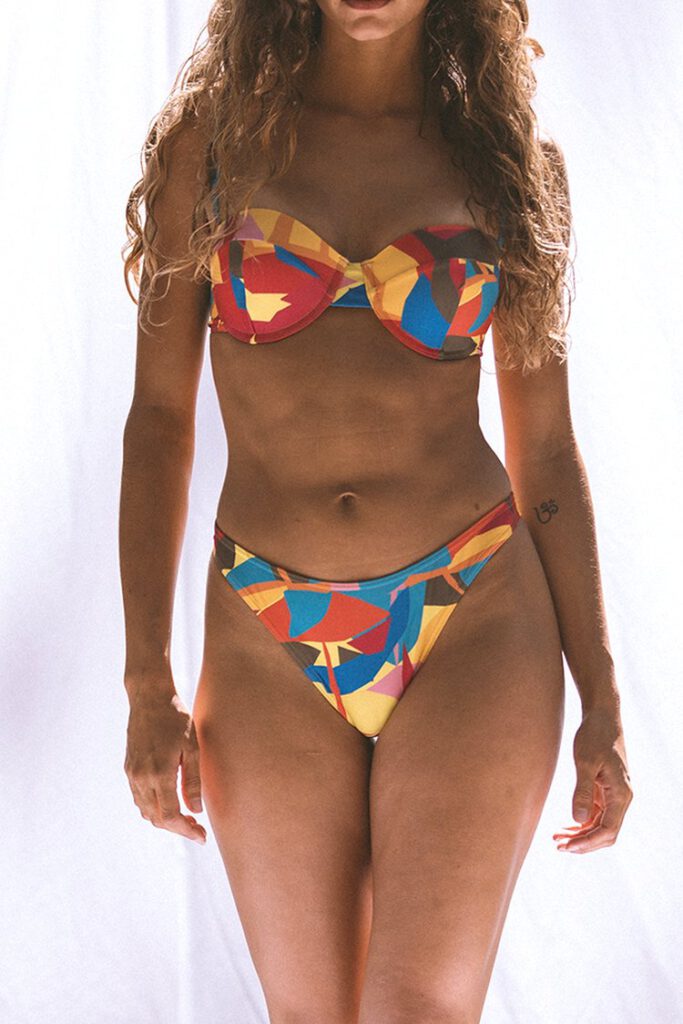 So, continue reading about the ultimate fashion trends and important topics about sustainability at:
Leather Alternatives That Are Changing Sustainable Fashion