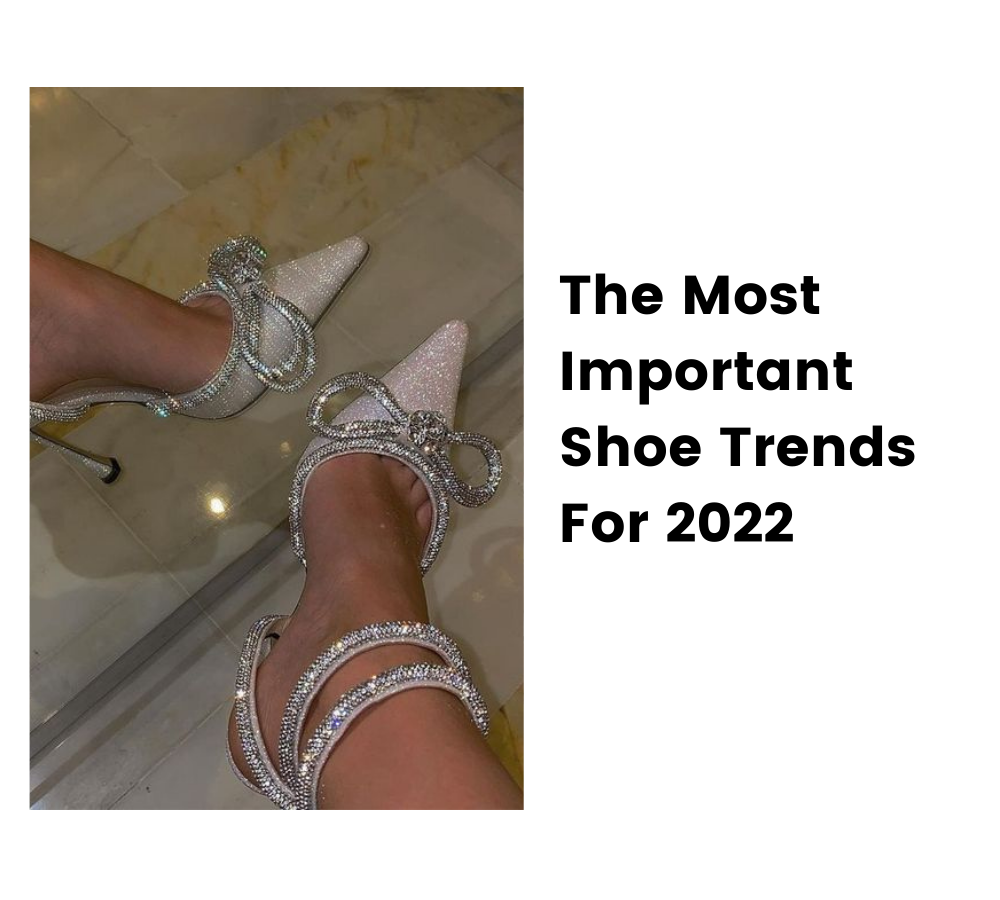 4 January 2022
With the beginning of the new year, we have selected the most important shoe trends for 2022. This is going to be your guide to the shoes that are about to take over in 2022!
For a while fashion have faced the lower-key way of life, even when we were back to normal. People only wanted to be comfortable with chunky boots or sneakers. Luckily, it seems that enough time has gone by for us to come out the other side of this footwear habits with amazing new shoe trends – with restrictions or without them!
Where would we be without trendy shoes? We all know that we have been surviving the last years in, basically, just slippers and trainers. And, of course, during this time, if there's anything that has increased it's our appreciation for a fabulous shoe!
We are talking about new important trends, so take your notes: bows, points, prints, crystals and platforms. That sounds all right for 2022! Toes are either seriously pointed or squared off, and platforms are very high. If comfort is your thing, there's even a new trend for you.
So, keep scrolling to see the 5 most important shoe trends of 2022, if this theme excites you as much as the beginning of the year!
Square-Toe Boots
We have still got a few good months left of winter! So if you are looking for the new trends and want to upgrade your boot collection, you definitively should do it with a square-toe pair!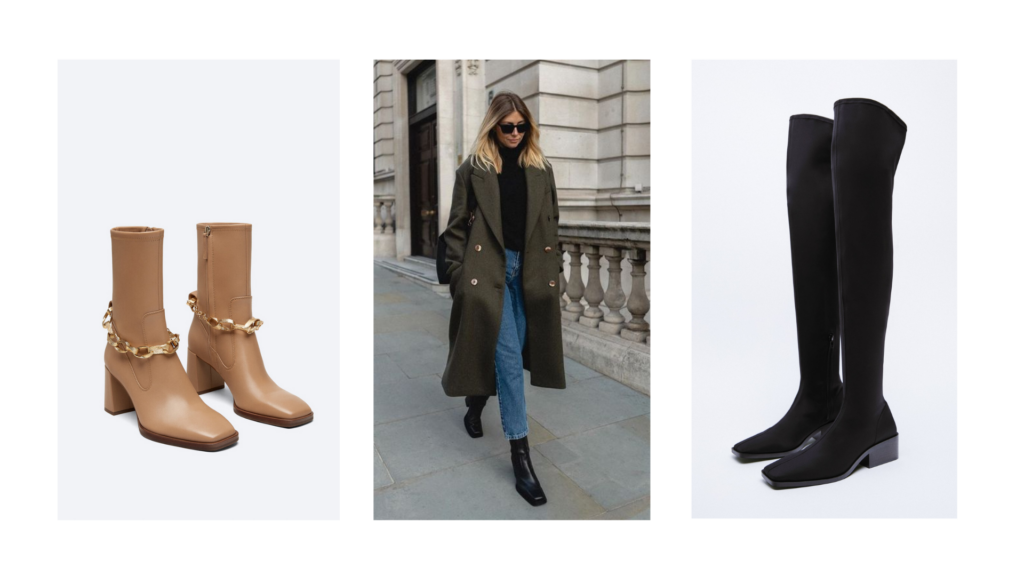 Funny Mules
This spring/summer season, this popular sandal trend is about to be everywhere! Much bright, funny and sparkly the better. Stay away from the minimal wide strap mules that we saw a few seasons ago. The 2022 versions have a thinner strap around the toes and a lower block heel.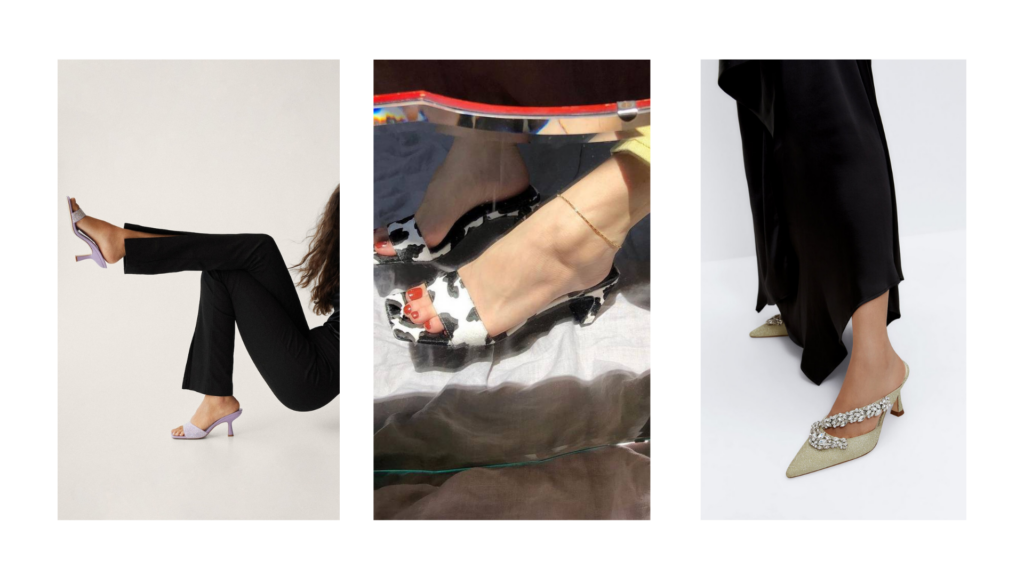 Bows Everywhere
The most desired party shoes of the moment are from Amina Muaddi and Mach & Mach. These designers have both incorporated bows into their spring collections in a trendy way. And, of course, fashion enthusiasts are predicting that these models are starting to appear in the high street drops of 2022.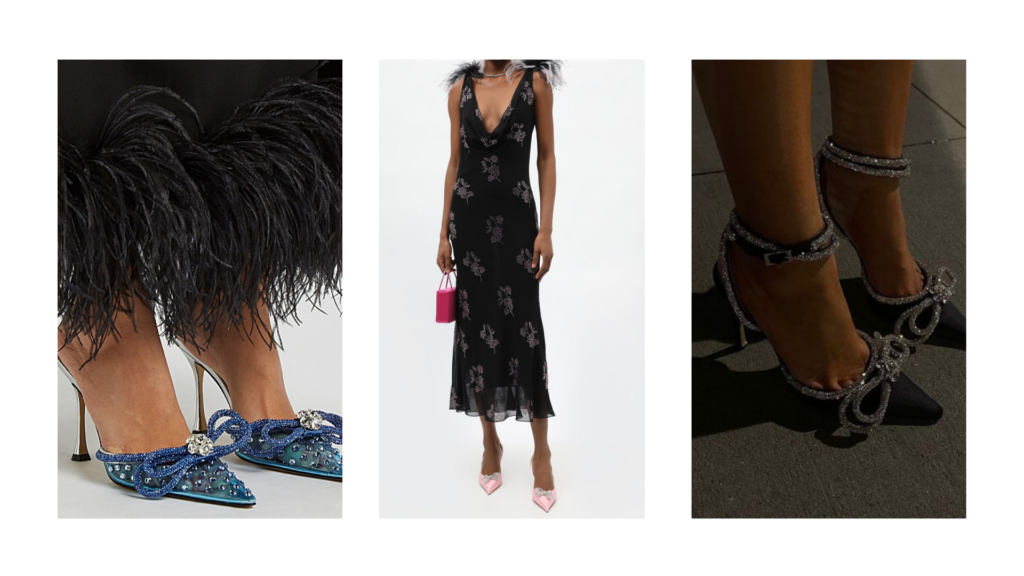 Platforms
Platforms will be the fashion-girl "go-to shoe" choice for 2022. We have been talking about this trend lately, because this type pf sloe is comfortable and edgy at the same time. And it starts to appear across every type of shoes, from heels to boots and mary-janes.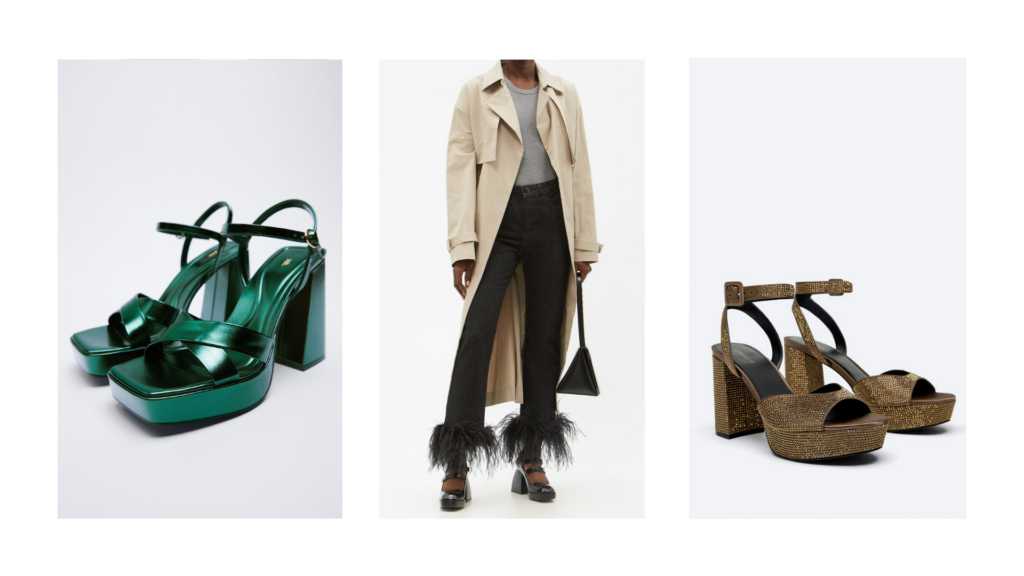 Soft And Squishy Shoes
If it's soft, squishy and comfy, we are sure that people are going to use it, and love it! All of these are important features to consider when choosing your next pair of shoes. Whether it's Prada's padded snow boots or quilted mules, if you have this in mind it will work for 2022, and you are going to be always in trend.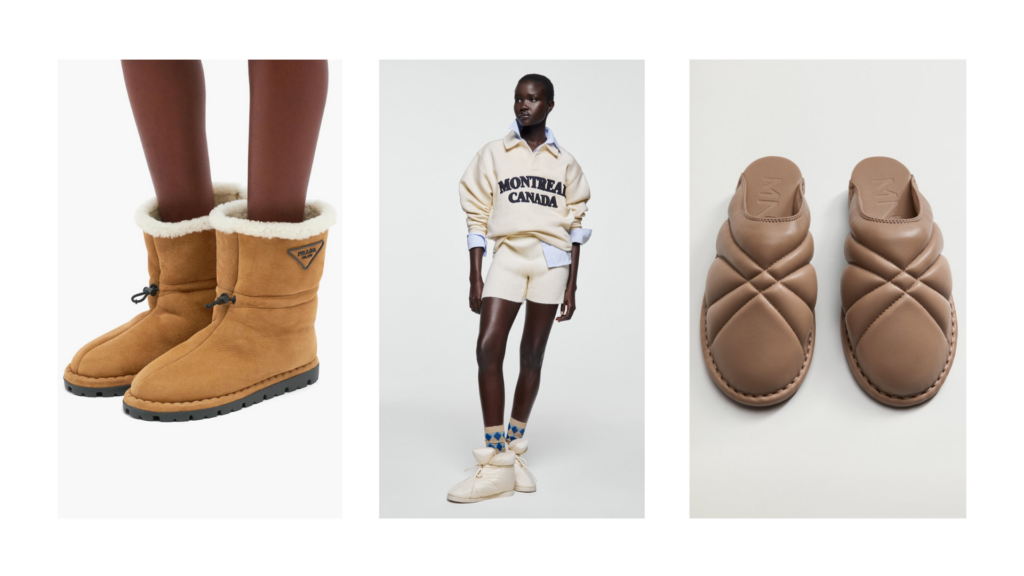 Get the latest shoe trends and accessories, right here:
The Fashion Accessories And Shoes That Defined 2021