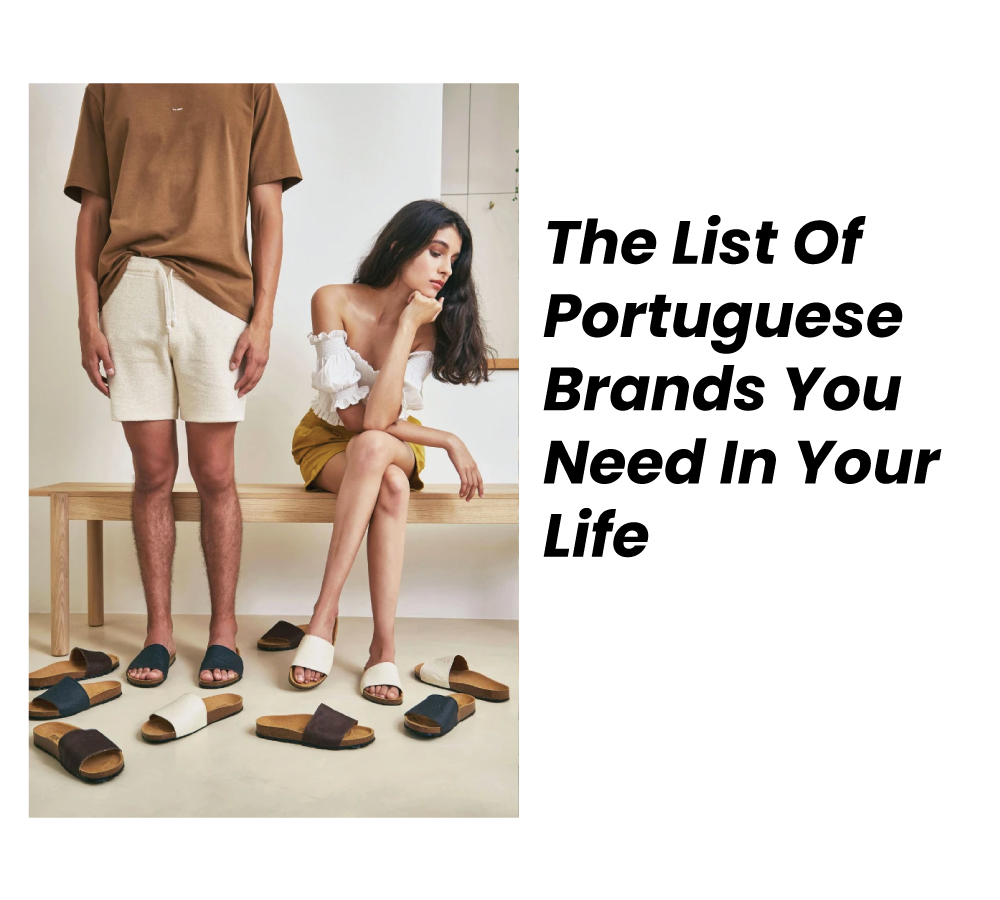 10 August 2021
Posted on August 11th, 2021 at 05:05 pm
The ultimate list of Portuguese brands. This is a list of our favorite fashion brands created in Portugal. Updated with the latest trends, summer-ready, and with a touch of sustainability.
If you are from Portugal and keep up to date with the fashion industry, you might already know some of these amazing brands. From clothing to shoes, with a special category of swimwear, and even some surprises for the beach… this list is a catalog of the top brands we are coveting this summer!
Keep scrolling to find the coolest Portuguese brands for this season and many to come.
Cantê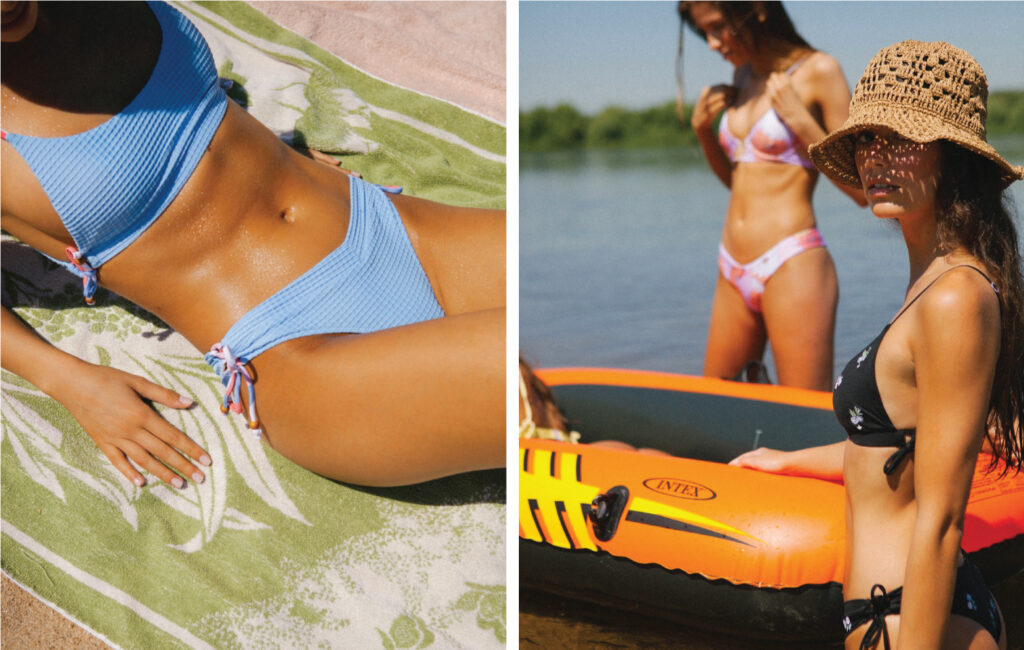 They 'invented' the Portuguese swimwear. So, you already know that Cantê was born from beach and sunny days, the sea and summer trips. After six years of crazy success and expanding on their brand, Cantê has now a kids' collection, clothing and lingerie collections. This is the brand you want to invest in this summer!
Conscious Swimwear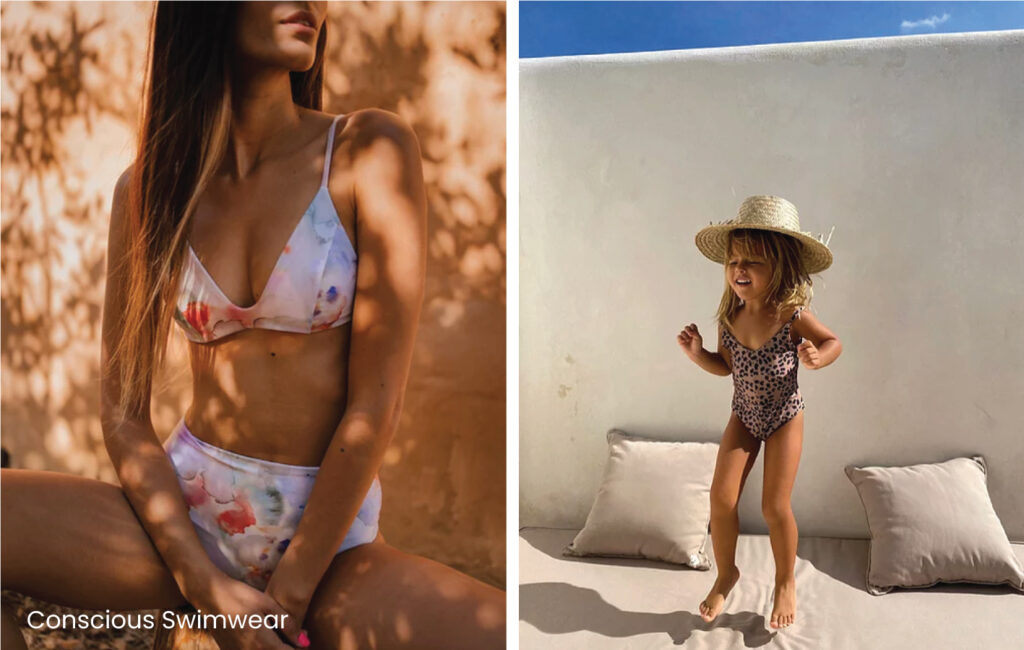 Their mission is pretty straight-forward: recycled swimwear, made from ocean waste plastic. Besides being Portuguese, Conscious is an ethical and eco-friendly brand working towards creating a better planet. Their patterns are very distinctive and you would recognize this brand anywhere; the leopard print, amazing nudes and our favorite lilac!
Cuscuz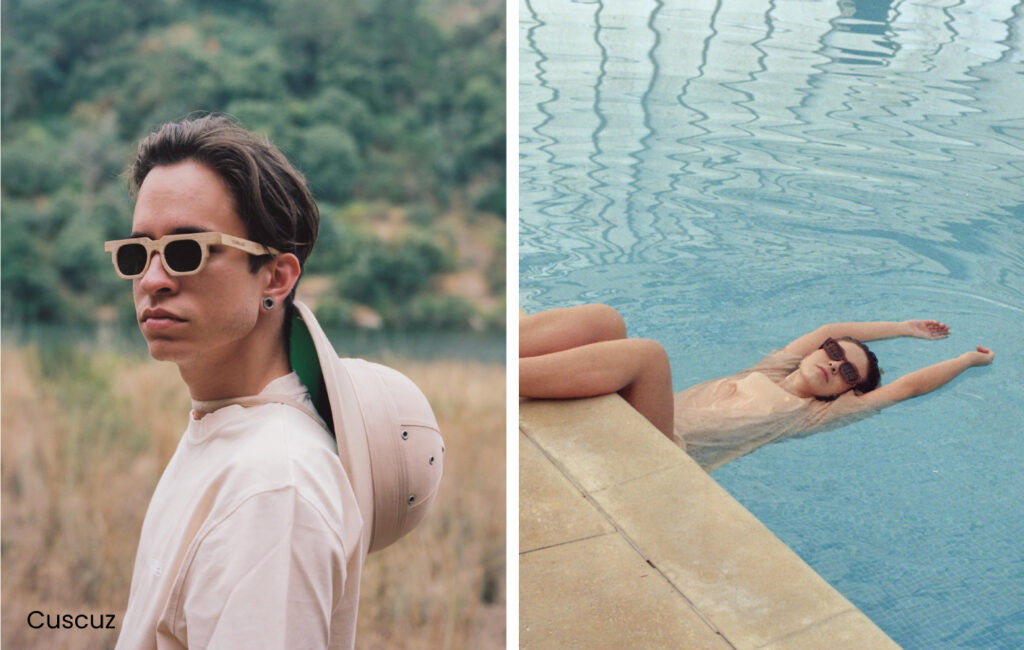 Cuscuz is a project created by father and daughter, where handmade is the word of excellence. From reused natural materials, these sunglasses are gender-inclusive and can really make a statement to your summer.
Banana Split Atelier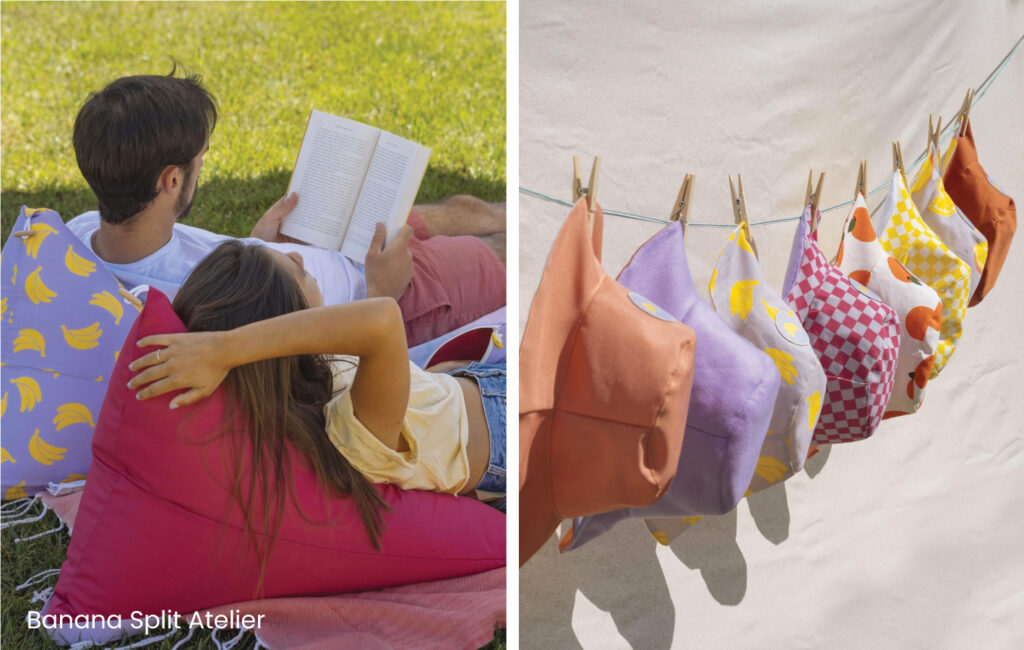 A brand that celebrates lighter and sunny days, Banana Split Atelier is just getting started! Joana created this brand as an ode to summer, making everything with her own hands: drawing patters, sewing, packing up and sending the products.
Lemon Jelly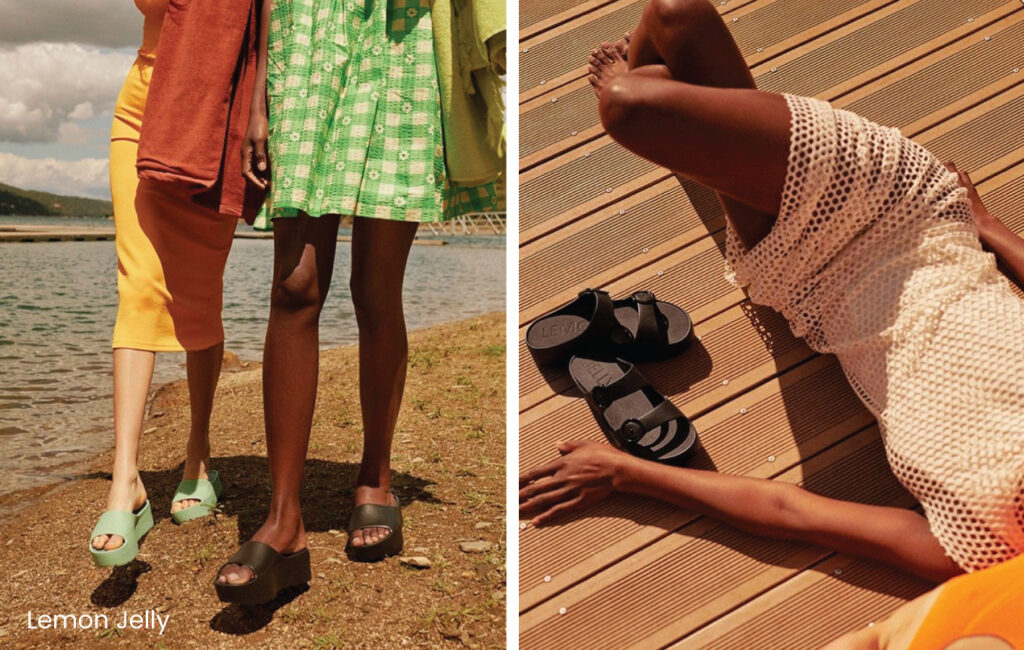 With great knowledge and expertise, the people behind Lemon Jelly are in the shoe industry for over 40 years. So, you already know that the quality of these pieces is going to be mind-blowing. Besides this, Lemon Jelly represents the best feelings in life… friendships, aromas, summer adventures, winter days and city nights.
Zouri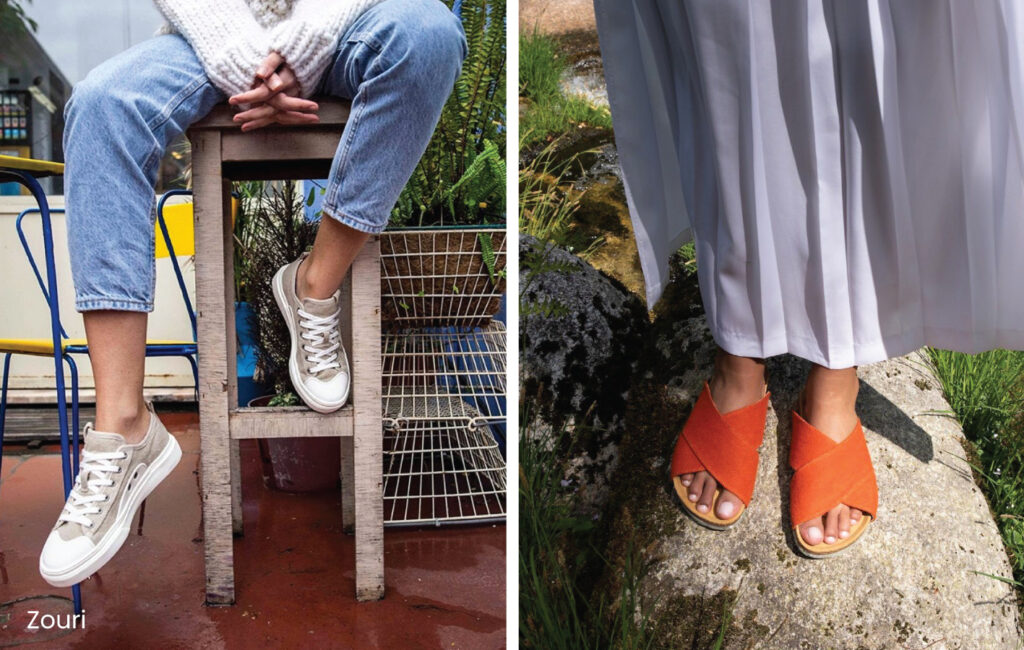 These amazing shoes all come from the ocean. Zouri is a vegan footwear brand that uses plastic trash from the Portuguese coast together with ecologic and sustainable materials. Not only eco-friendly, these shoes are also gorgeous!
NAE Vegan Shoes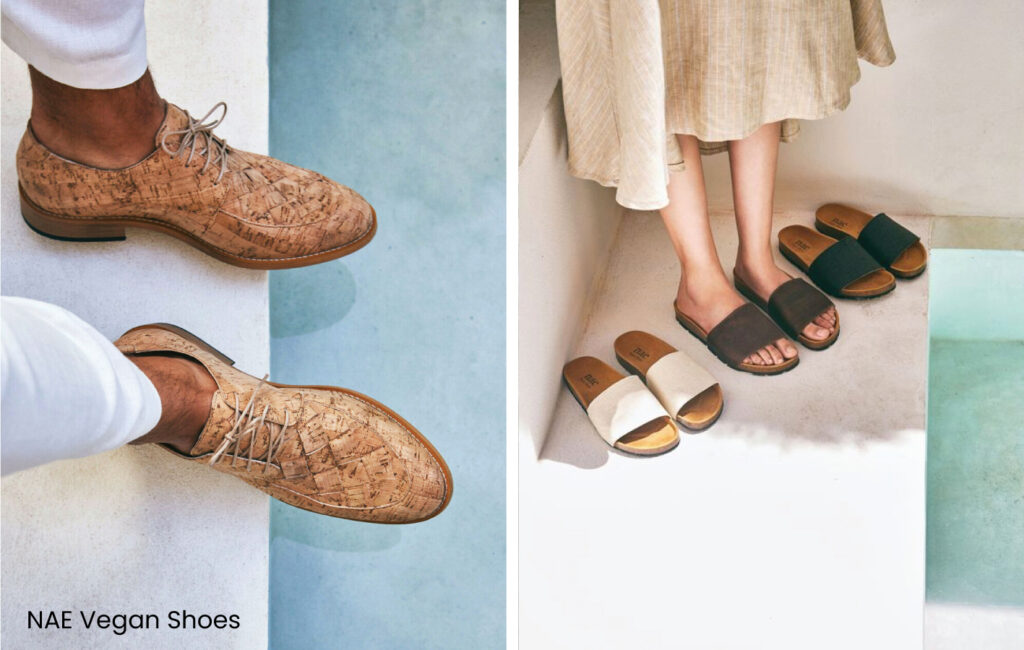 With a very accurate name, NAE stands for No Animal Exploitation. This is a Portuguese brand of vegan shoes, where the options are endless. From recycled plastic, natural cork, organic cotton, or even pineapple leather, the choice is yours to make.
BYOU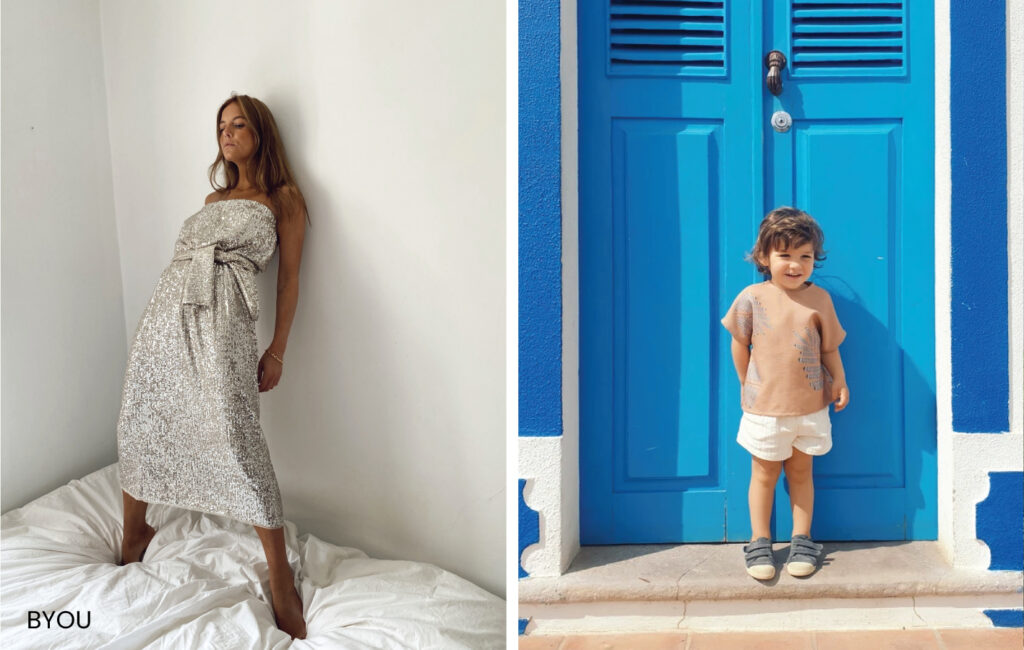 BYOU is a clothing brand for women who accept themselves as they are and love the perfection of their imperfections. With a cool and sophisticated attitude, BYOU is your unique and sustainable fashion brand, that empowers the individuality of each one of us.
ISTO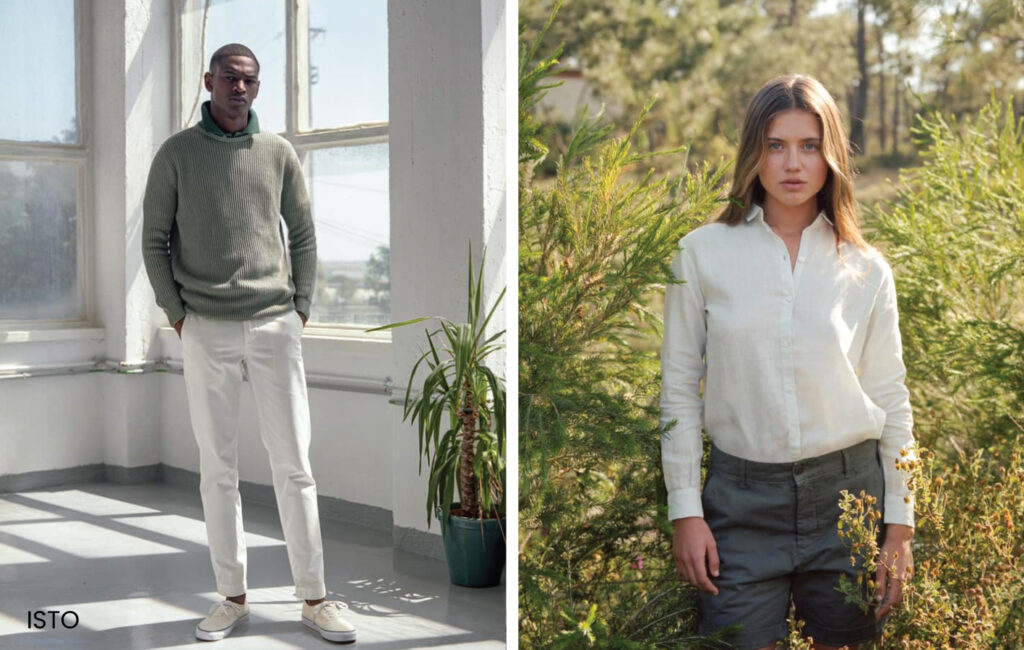 Independent thinking is the main motto of this brand, where living free from the industry constraints and demands is essencial. Because of this, ISTO works freely with their collections, creating functional basics and amazing minimal pieces that fit your body perfectly and comfortably.
We the Knot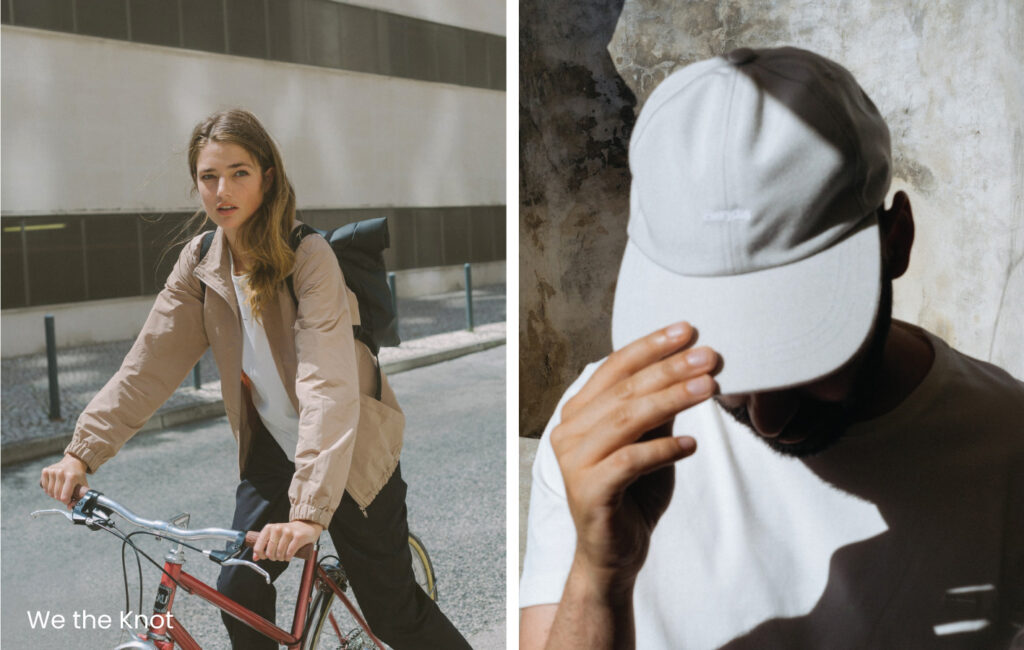 We the Knot is a clothing & accessories brand that makes timeless pieces for your every day lives. Based in simplicity and minimalism, We the Knot puts quality first, while working on sustainable solutions for every part of the process.
Insane in the rain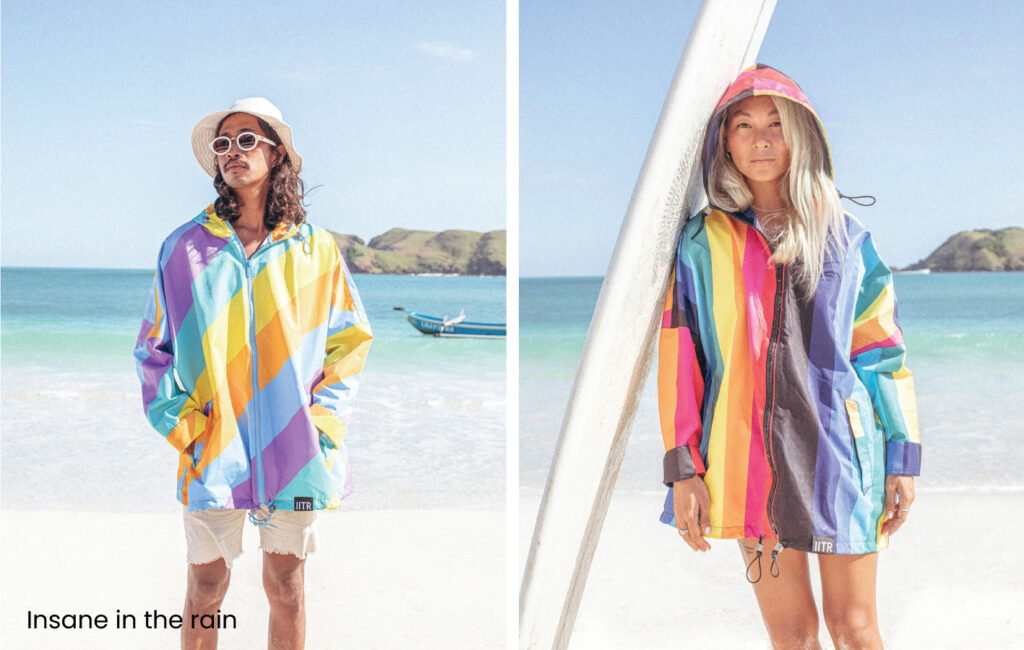 Insane in the rain has got to be the most colorful rainwear brand ever. To wear for winter or to go near the sea, Insane in the rain jackets are all you need, and they are made from recycled plastic! Every piece purchased helps reduce plastic in the oceans and gets the message across: refuse single-use plastic!
Maria Maleta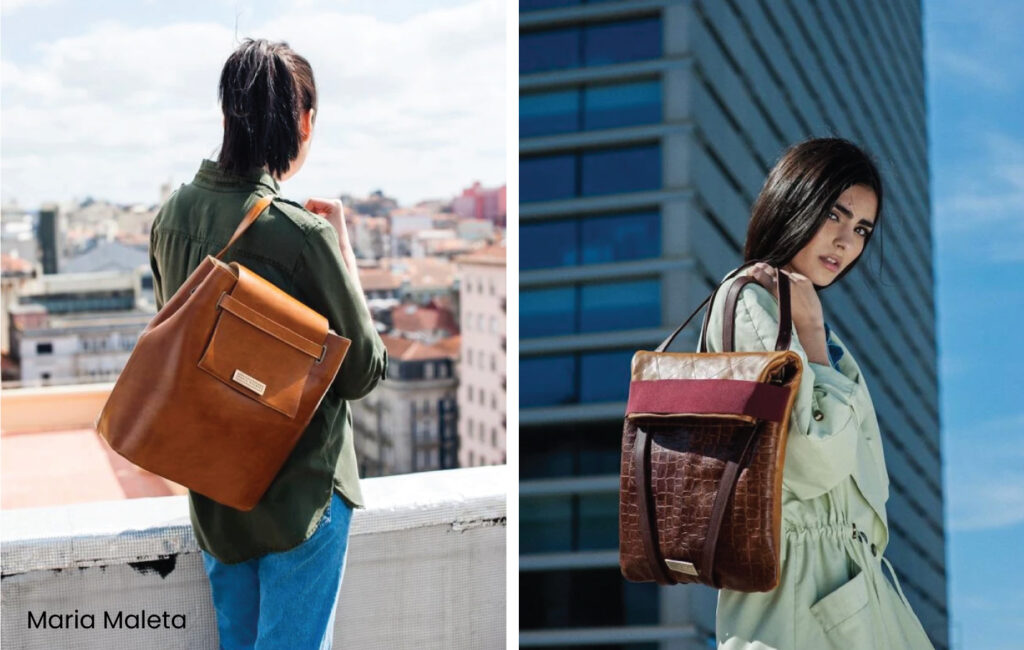 From the world of handbags, Maria Maleta is born from a friendship between two very different girls. To embrace and celebrate those differences, all their products reflect versatility, as each one can be used in a variety of ways.
After all these amazing Portuguese brands… read all about the latest trends in sustainable fashion!
Eco Friendly Sunglasses Brands For The Summer
Eco Swimwear Brands To Use This Summer And Forever