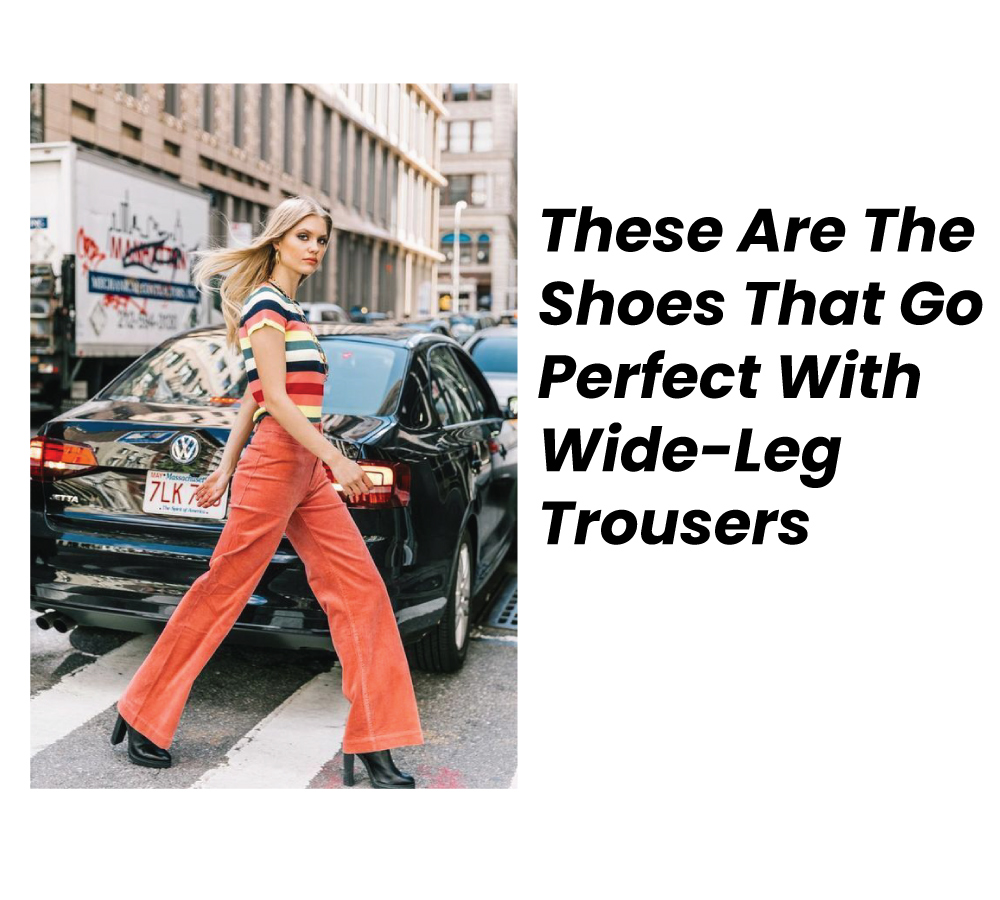 23 November 2021
With winter on the horizon, we have been thinking about the season's must haves and wondering what are the new trends. And of course, the best ways to match shoes with our jeans and trousers. Wide-leg trousers are trending nowadays. However, this item always seems to be difficult to pair with footwear.
The street style at Copenhagen Fashion Week offered many inspirations on this topic and taught us how to style wide-leg trousers.
Whether you prefer flared jeans, wide-leg leather pants or traditional suit trousers, we have seen footwear options for every tastes during Copenhagen Fashion Week.
Furthermore, the question is: Is there anything more classic than a pair of trousers? I'd say no. The timeless item finds a home in everyone's wardrobe, in every corner of the globe, regardless of age or gender. As a result, the searches of the sentence: "shoes to wear with wide-leg trousers." have recently increased! So we have selected the shoes that go perfect with wide-leg trousers.
Are these groundbreaking outfit formulas? No, but sometimes, the best looks are the most simple!
Keep scrolling for the best shoes to wear with wide-leg trousers, such as ankle boots, heels and chunky loafers.
Ballet Pumps And Wide-Leg Trousers
Ballet pumps can be tricky to match. Although, wide-leg trousers with this type of shoes is a super simple pairing and an extremely comfortable option. The tip to wear these items together is to make sure our trouser hem is tailored, so we don't run the risk of damaging our clothes. You can opt for a black basic model or a go with a trendy color that stand out in the outfit.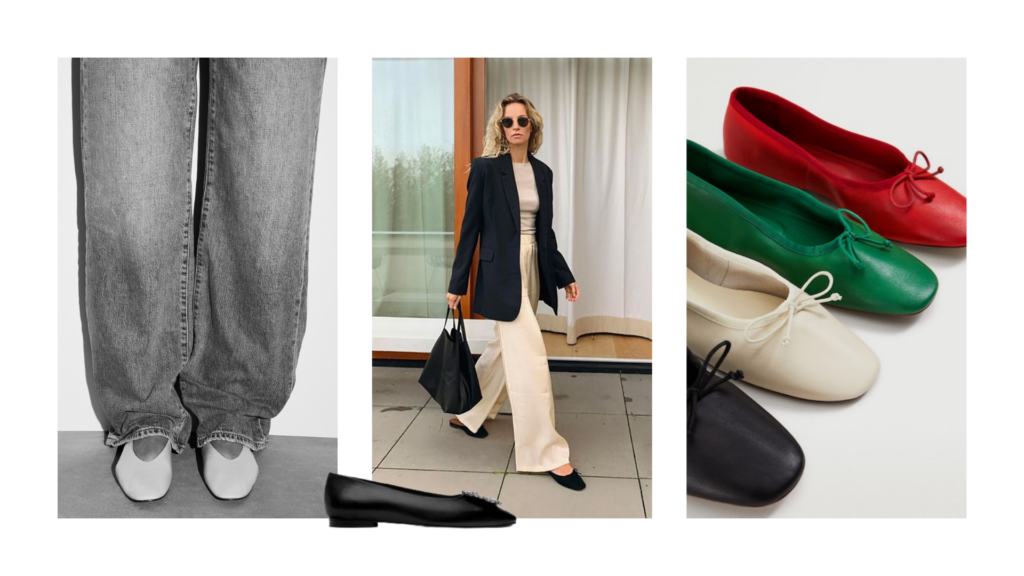 Heels With Wide-Leg Trousers
Heels with wide-leg tailoring pants are going to be your meeting's look. This outfit screams business! Pointed-toe pumps will elongate our legs and make us appear taller, which is always a bonus! If you prefer a more sleek look try a monochromatic suit and match it with black classic heels, and you will be prepared to face the day. On the other hand, for a more relaxed outfit, choose denim wide-leg jeans with your heels.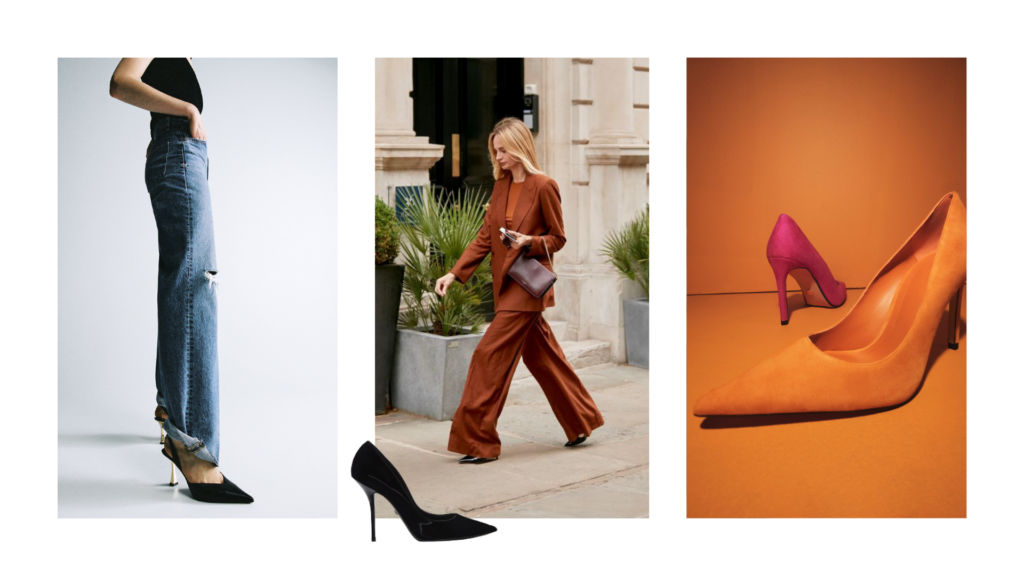 Ankle Boots With Wide-Leg Trousers
Wide-leg jeans and ankle boots are a pairing we always see winter after winter. This type of outfit works even better when the jeans are cropped slightly, because it allows us to see more of the boot's silhouette. Try the square-toe boot trend for an edgier look!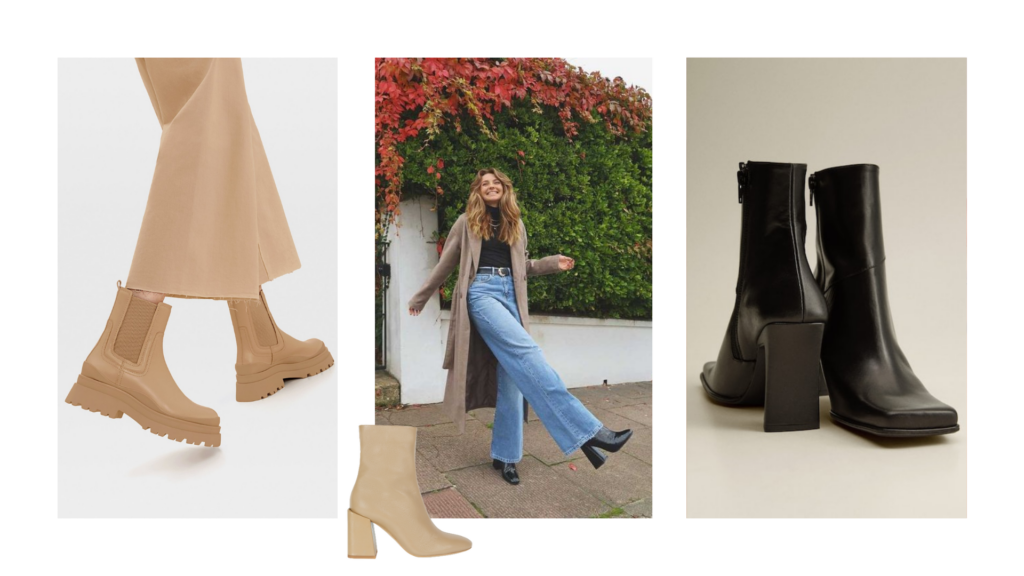 Sneakers With Wide-Leg Trousers
Sneakers go well with literally everything! Try a lighter colored sneaker with your favorite wide-leg trousers. That way it doesn't draw the eye immediately to the base of your outfit. Furthermore, if you want to elevate your look, making it more sophisticated you can opt for leather wide-leg trousers, instead of denim jeans. New Balance sneakers are always a good choice to make your outfits trendier.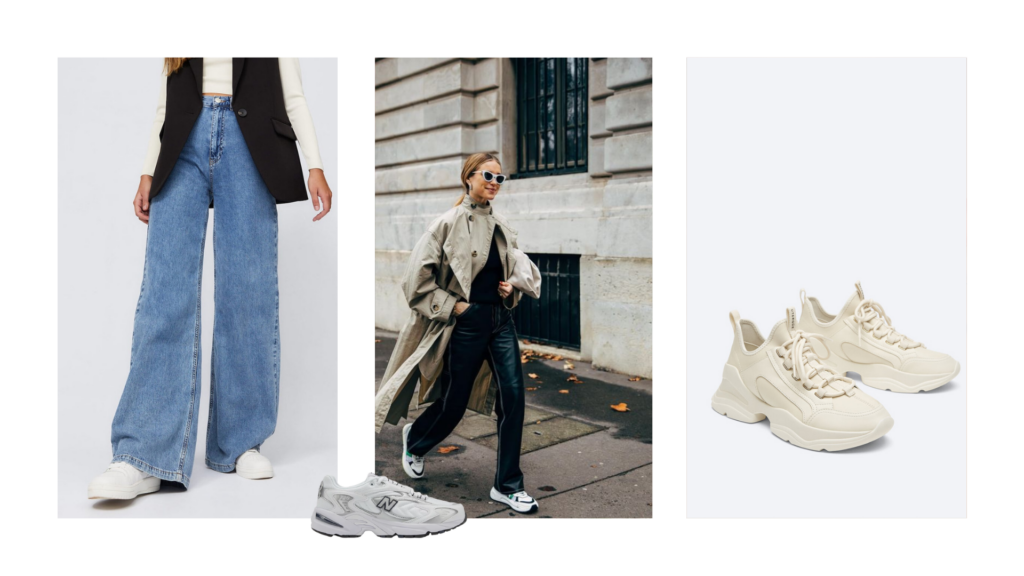 Chunky Loafers With Wide-Leg Trousers
Chunky loafers are a great option when we are talking about wide-leg trousers, because they confer a different touch to basic looks. This type of shoes are very versatile, since they are comfortable but classy at the same time. A heavier soled shoe will look nicer with a cropped trouser leg, helping break up the look.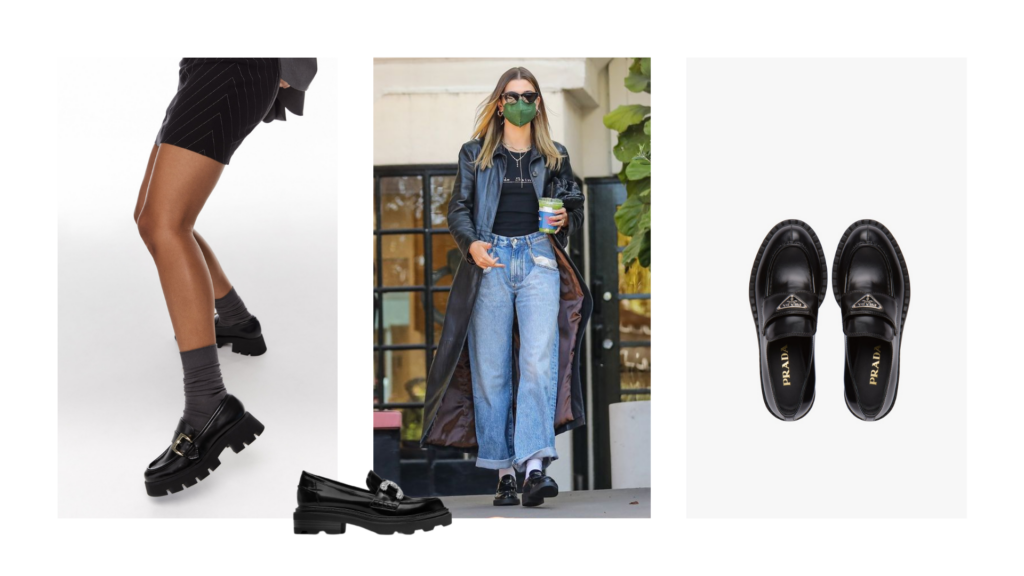 Get the latest shoe trends and accessories, right here:
Our Top Selection Of Designer Boots