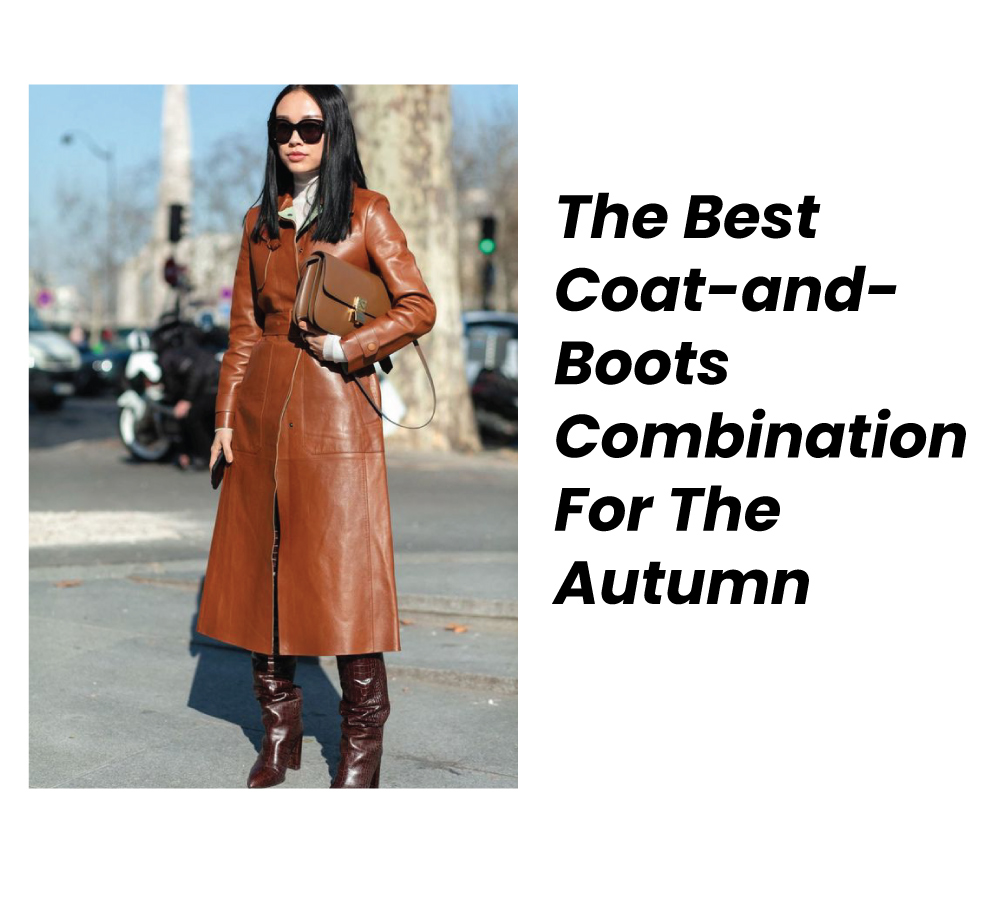 9 November 2021
Since the colder season has come, there's nothing quite as effective as the humble coat-and-boots combination. This easy formula is going to be our best friend in every cold-weather occasion. You've probably already been relying on this duo every autumn and winter. So, as the weather fluctuates you can add scarves, warmer knitwear and accessories, but de main pieces of the outfit will continue to be coat-and-boots! And, there's nothing wrong with that, if we can match these pieces perfectly and according to our style.
Although this combination isn't the most groundbreaking look of the season, just because it is simple, doesn't have to look boring. Most coat-and-boots match perfect together as a cappuccino on a cozy sunday fall afternoon – and that's the beauty of it: We can't really go wrong with these pieces. Furthermore, we can always elevate this outfits by playing with textures, proportions, colors and trends. That way, this classic combo can actually make us look and feel more put-together.
So, keep scrolling and get inspired with our selection of coat-and-boots combos.
Chunky Boots With Robe Coats
There's no denying that chunky boots never fail to look edgy! There's no shame in having our favorite combo on repeat every weekend, so we consider that robe coats and chunky boots can really be our daily look.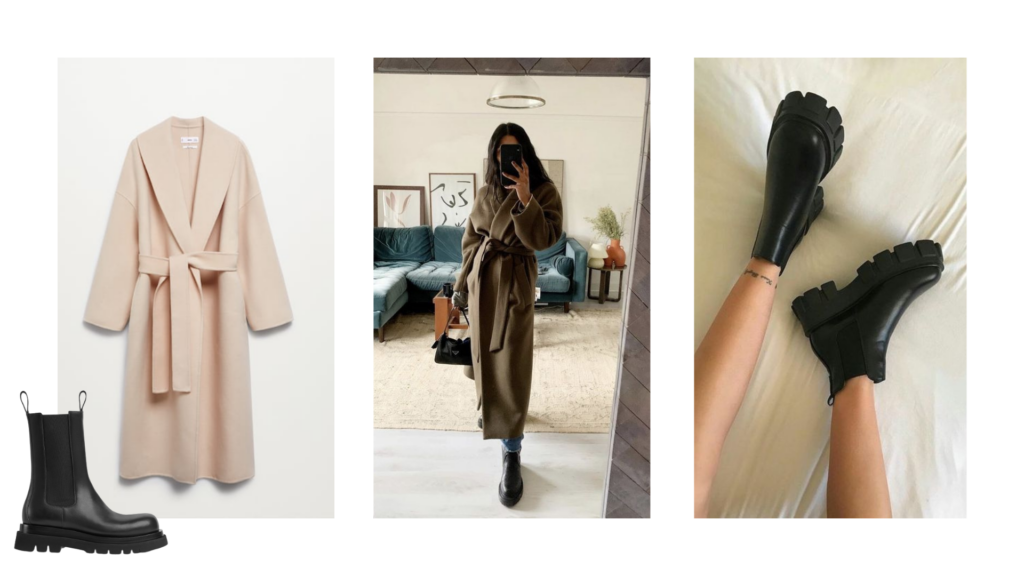 Combat Boots With Wool Coats
We are sure that combat boots matched with oversized wool coats will be your go-to look for a lifetime. We love the design of this Prada boots!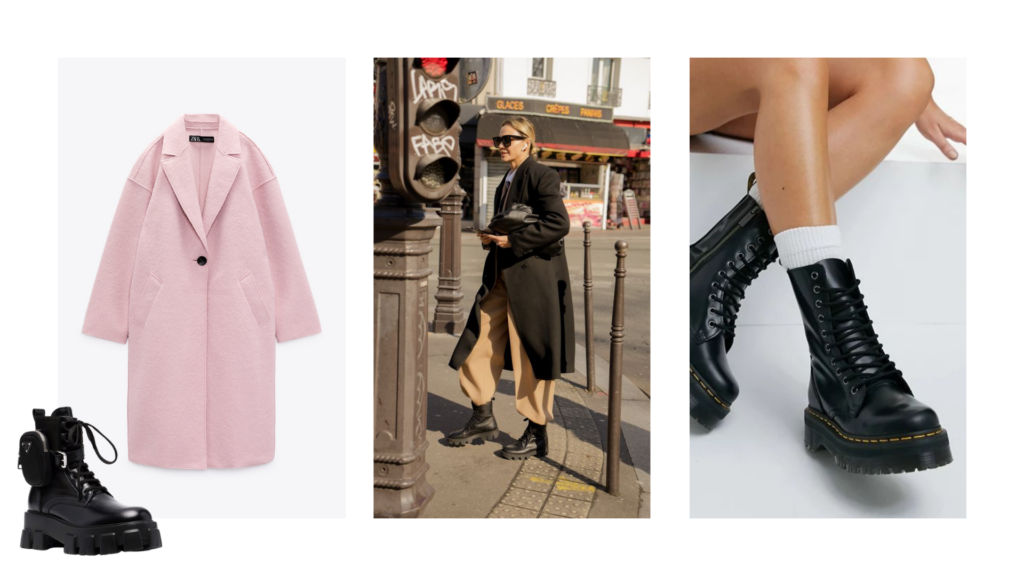 Crocodile Boots With Leather Coats
Crocodile boots will add a statement element to your outfit. We recommend you to wear this type of shoes with leather coats. This combination will give you the right '70s vibes! Try to match them with flares, jeans or even midi dresses.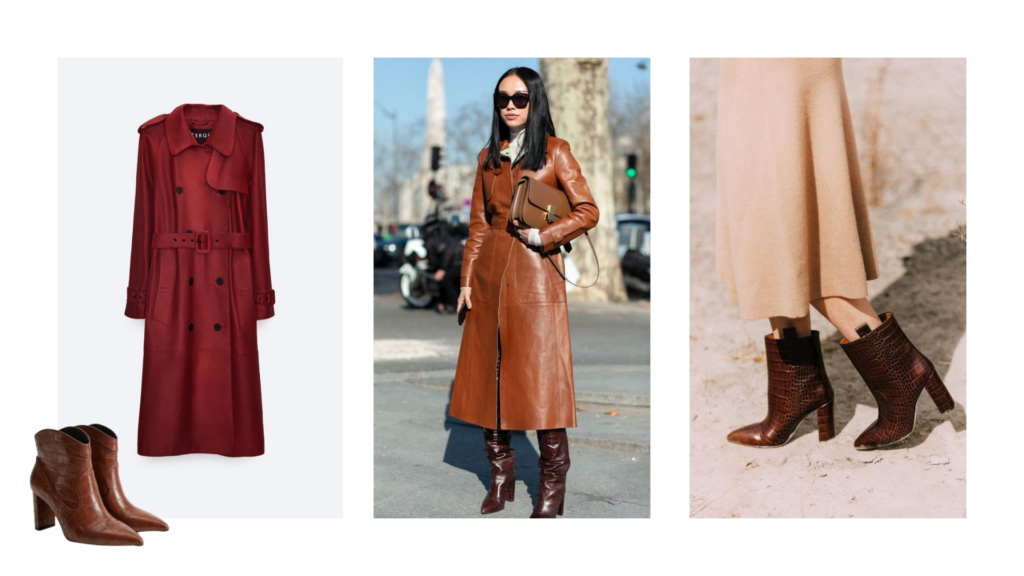 Square-Toe Boots With Printed Coats
Versatility is important in your coat-and-boot outfits! Square-toe boots are trending nowadays, so we recommend you to pair them with everything from chunky jumpers to white jeans and roll-necks. Furthermore, patterned coats will make you feel stylish and comfortable at the same time.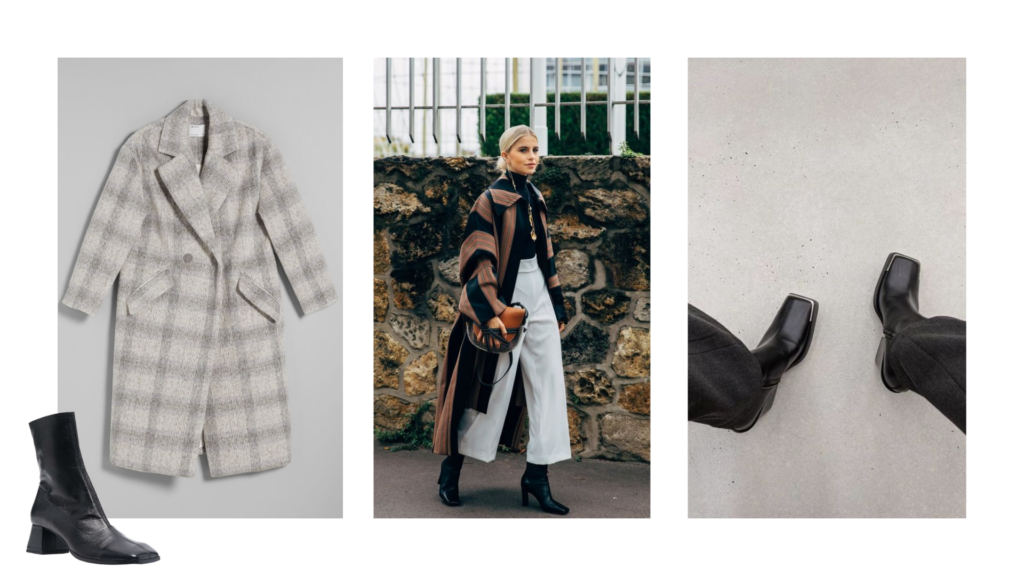 White Boots With Blanket Coats
If you want to go with a more bold style, try a pair of white boots and match them with a colorful blanket coat. Keep your boot choice sleek and stylish. This way, you will feel warm, cozy and trendy at the same time! Furthermore, printed coats will help you achieve an edgier look wherever you're heading.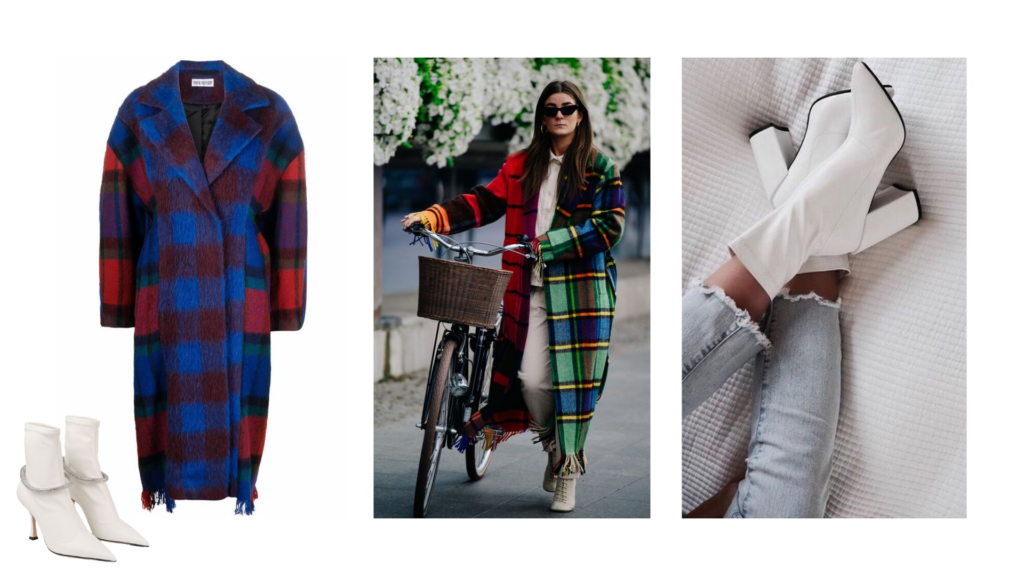 Monochromatic Look
No styles feel more wearable than monochromatic looks. Furthermore, knee-high boots and coats in the same color match perfectly together. Then, we suggest you to try a knitwear set in nude colors.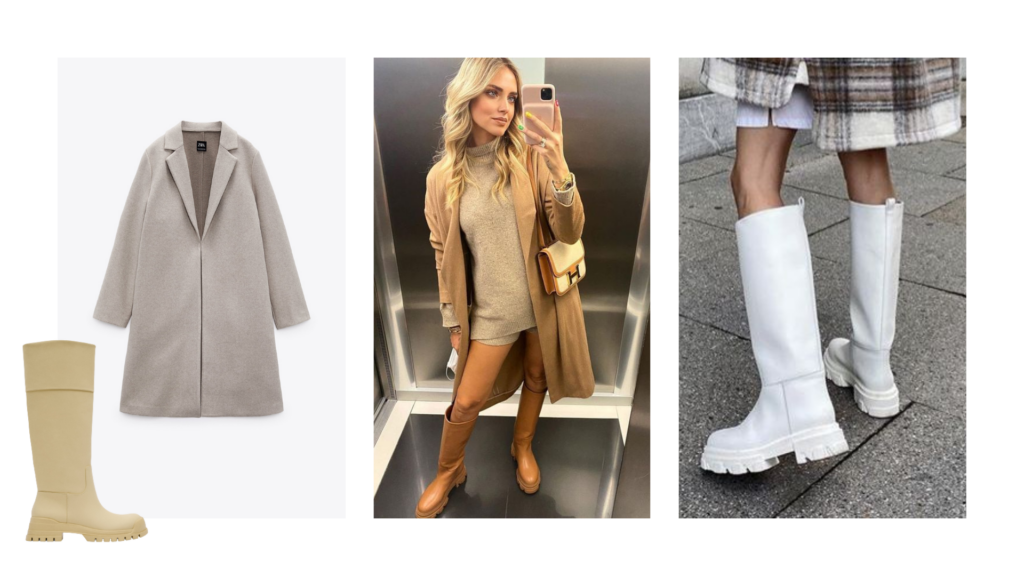 Get the latest shoe trends and accessories, right here:
Accessories That Will Match Your Outfit Perfectly
Portuguese Shoes And Accessories Designers From Portugal Fashion