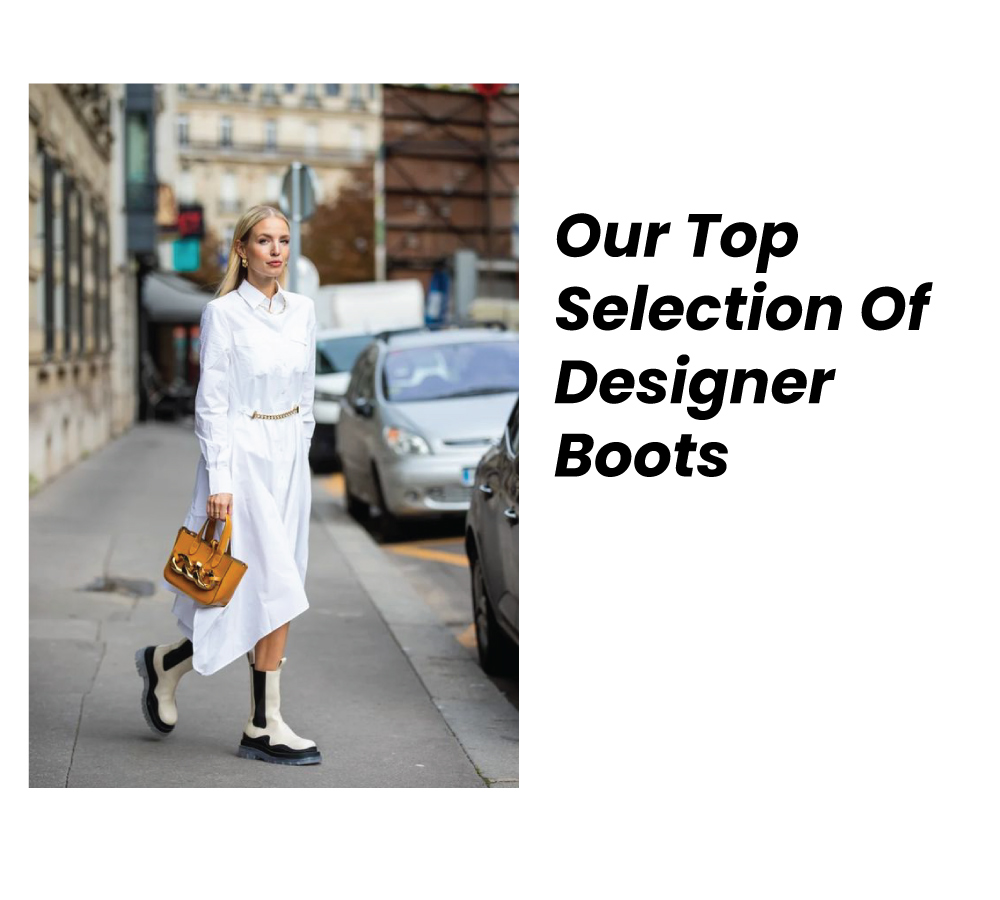 16 November 2021
A key investment for this time of the year are definitively boots! Now that the colder weather has officially set in, there's never been a better time to invest in a pair. The best designer boots will see you through any scenario, from snowy days to your visits to Christmas markets and walks in the park. Fashion enthusiasts say that designer boots are worth the investment this season, so we have done some research through luxury brands.
Since last year, the utilitarian style was very seen in Milan and at many other catwalks and fashion weeks. And this year it's all about being comfortable but trendy at the same time. We reached a conclusion: it is possible to be comfy and look sophisticated all at once.
If you're wondering which winter boot trends you should try this season, you can always count on designers such as Prada, Bottega Veneta and Gucci to get inspired and opt for what suits you best.
If you are considering purchasing a pair of designer boots, scroll down, because we have a guide of the brands/designers we think are really worth investing in:
Prada
Prada offers full, army-inspired and heavy-duty styles. High combat designs are making a comeback, too, with more and more knee-high, lace-up black models appearing across the brand board.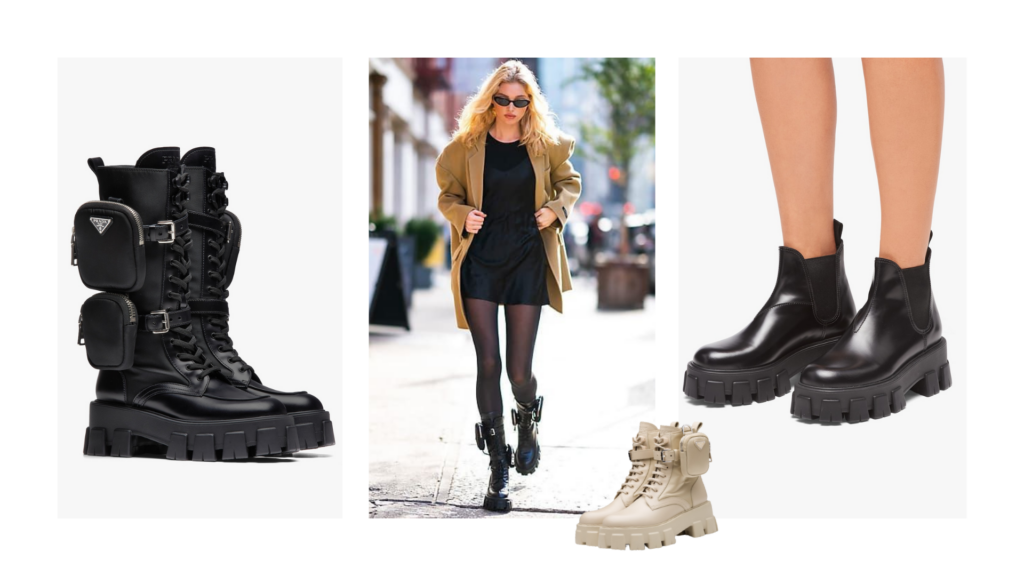 Bottega Veneta
Bottega Veneta is the responsible brand for the emergence of the chunky-boot. This season, the designers created an over-the-knee version of its signature rubber boots. Furthermore, they also launched colorful soles for their iconic designs.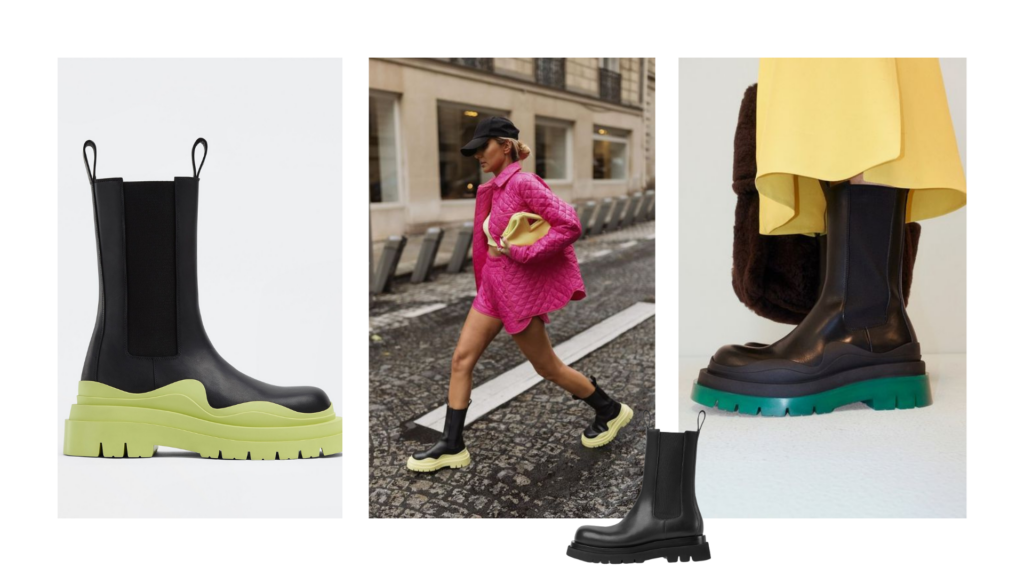 Gucci
Gucci created some of the flashiest and statement models around. Its designs have lots details such as tassels, the brand's logo and crystal embellishments.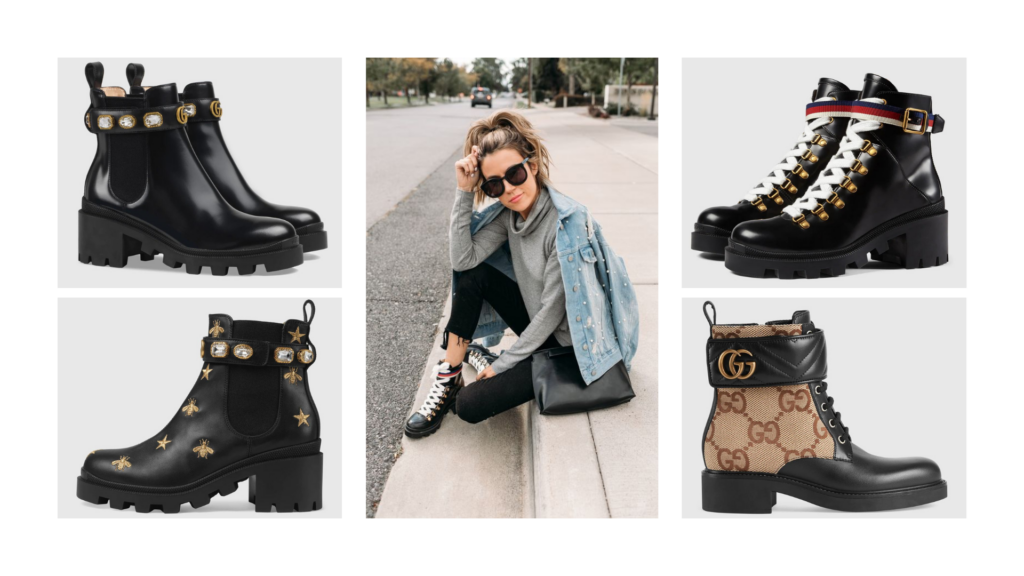 The Row
The Row is the fashion brand every fashion enthusiast subscribes to. This brand was founded by Mary-Kate and Ashley Olsen. They are always tempting us with its designs either in bags or clothes. This season, boot type of shoes are in the highlight of the collections.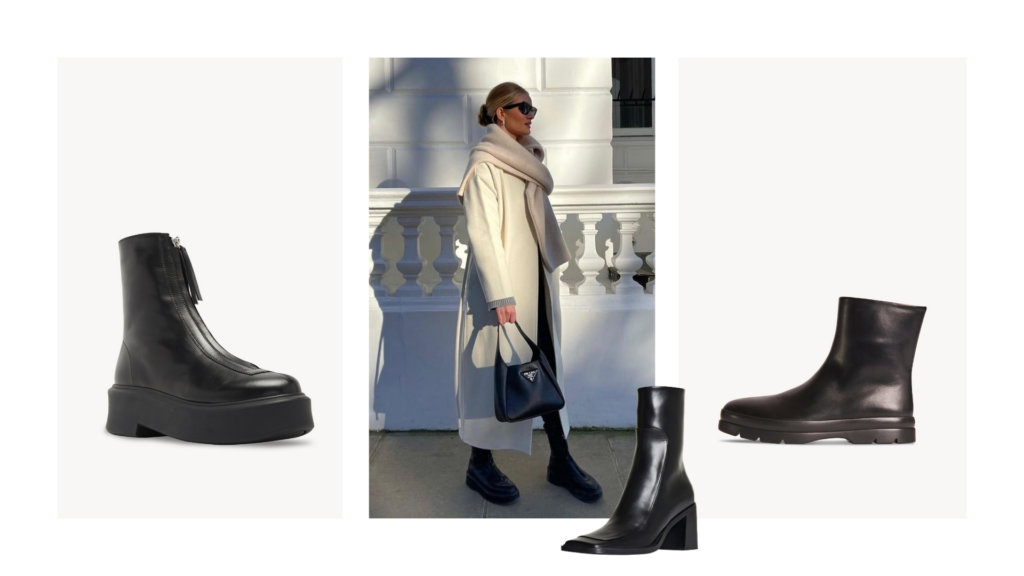 Staud
Thanks to their sleek silhouettes and expensive-looking finishes, Staud's models have gain popularity recently. You can match them with everything from your closet, once they have simple designs, they will look beautiful in any outfit.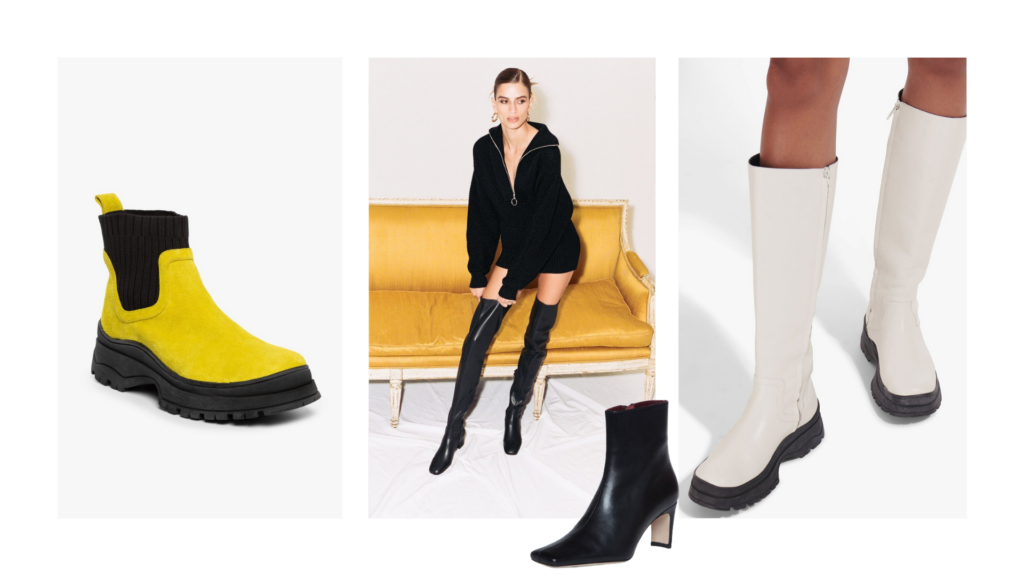 Get the latest shoe trends and accessories, right here:
The Best Coat-and-Boots Combination For The Autumn