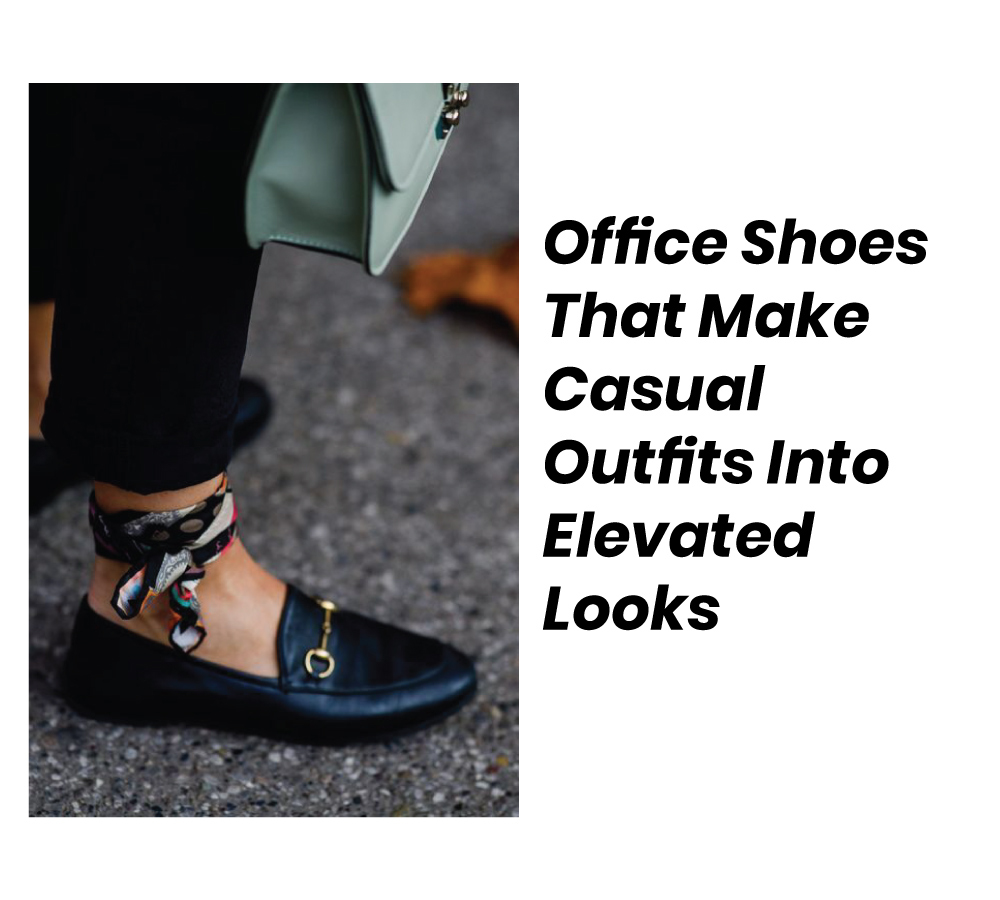 20 April 2021
Turning a casual look into an elevated outfit, had never been so easy! You just need the right office shoes in your wardrobe.
The right pair of shoes are the perfect punctuation to make the difference between a lazy outfit and an office appropriated look.
Considering that most of us probably didn't get the chance to showcase our favorite pieces of this season, if you are heading back to the office now, it´s the time to adapt your looks! After so long inside our houses it can actually be difficult to look put together at the office when you're not used to it. Still, you can easily style your look into something more sophisticated with the right pieces, and today it's all about shoes.
Nowadays, with the relaxing of office dress codes, options have diversified. So, we have more freedom in the process of choosing our outfits and shoes to use at our workplace. The point is: we just need to find the right pairs of shoes and match them with the pieces that we already have!
Whether you're working from your usual office, at home or from your bedroom, these shoes prove that you can still feel trendy without blisters or pain by 5 minutes using them. As wearing these types of outfits and shoes you will be ready for meetings, post-work events, a walk through the park or any other appointment that comes.
From the best trainers and booties (yes, you can wear them to the office!) to the mules and mocassins, we're diving into everything, so keep scrolling to know everything!
Sneakers With A Classic Piece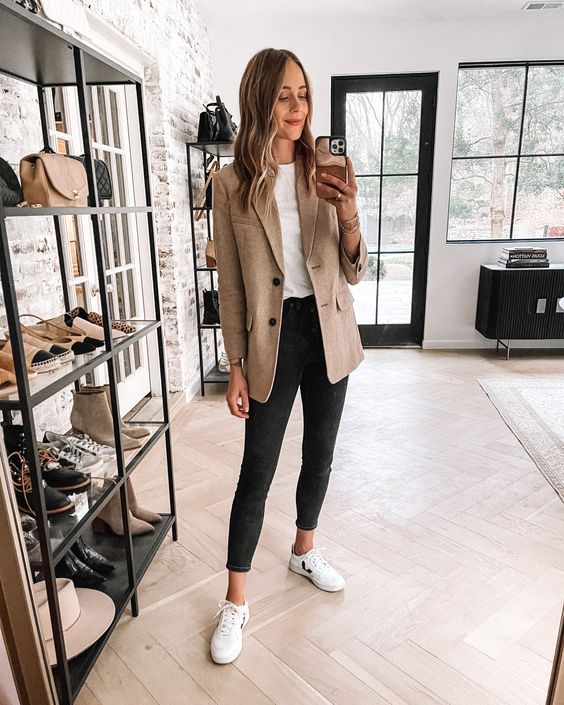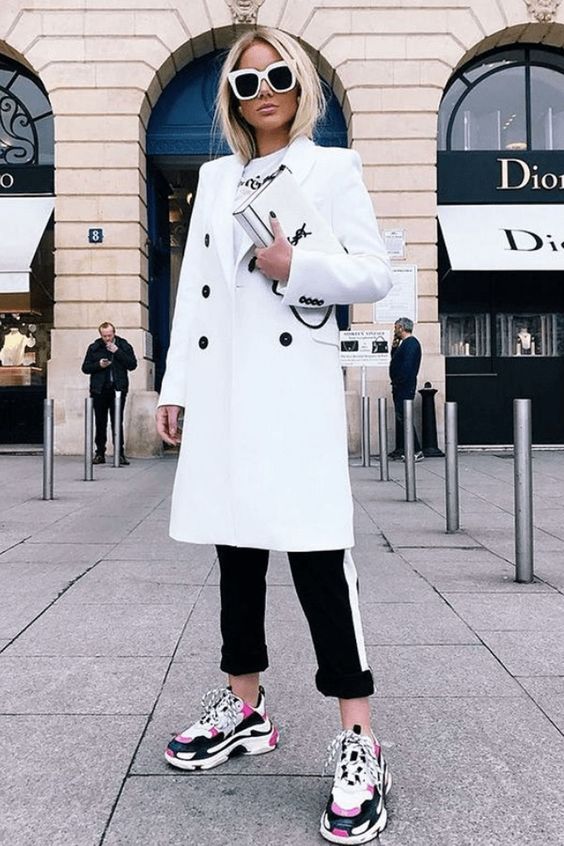 Sneakers are always a must have in any closet, so to anyone who loves fashion they are never enough! If you match them with the right classic pieces, like a good quality blazer or handbag, they will fit perfectly, even to use at the office.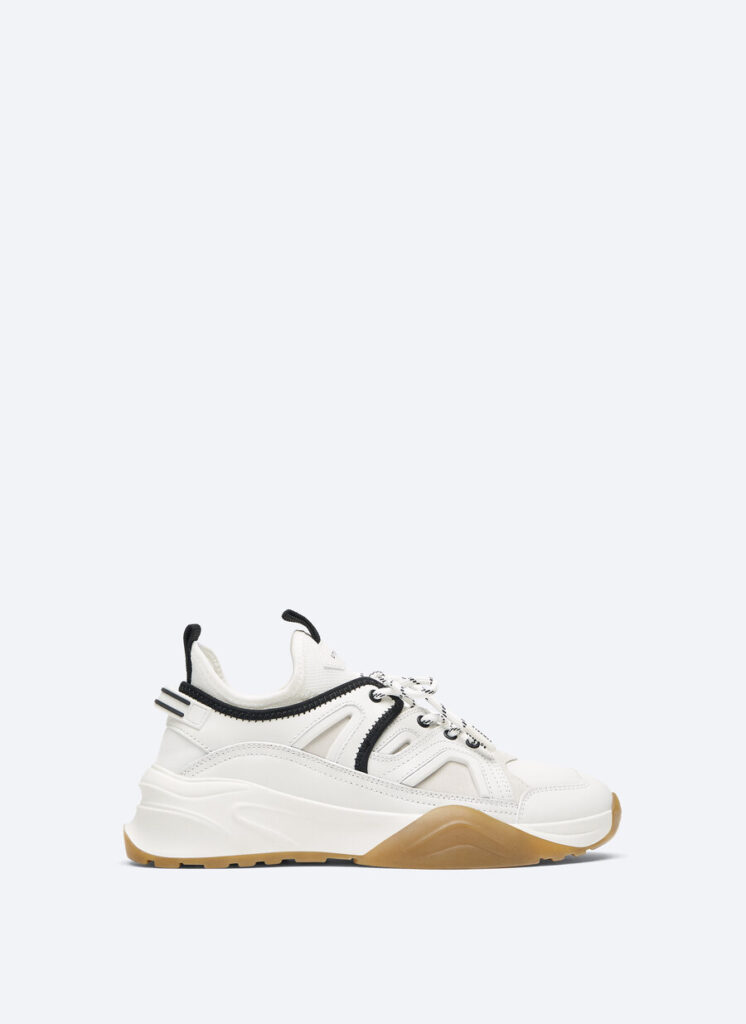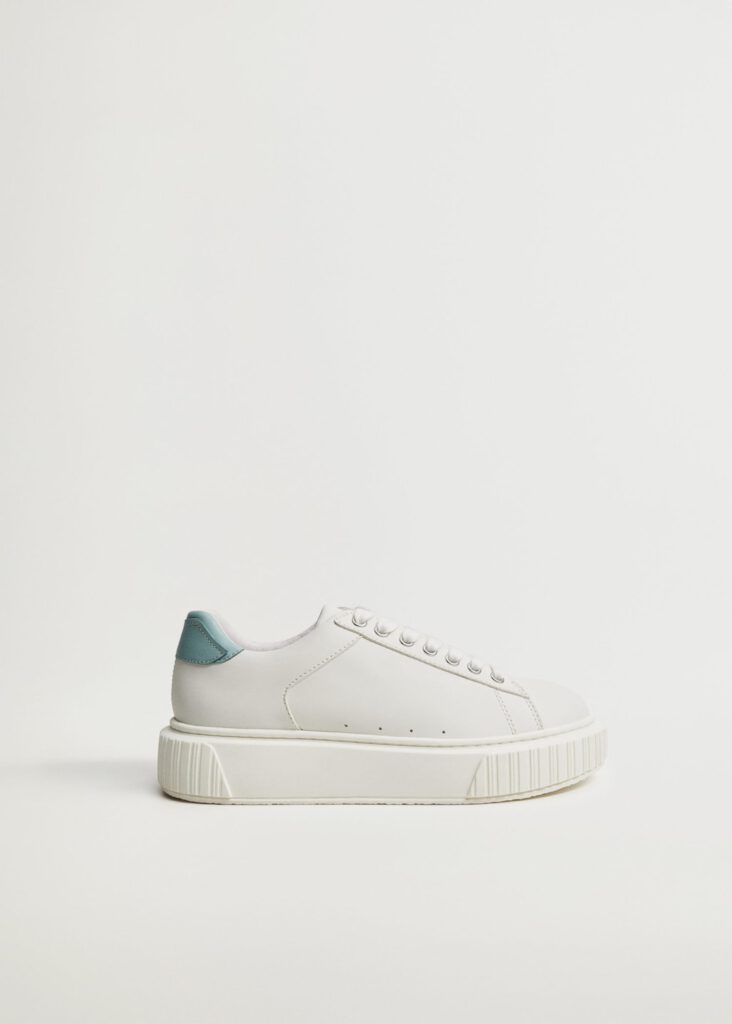 Tailoring Look With Ballet Flats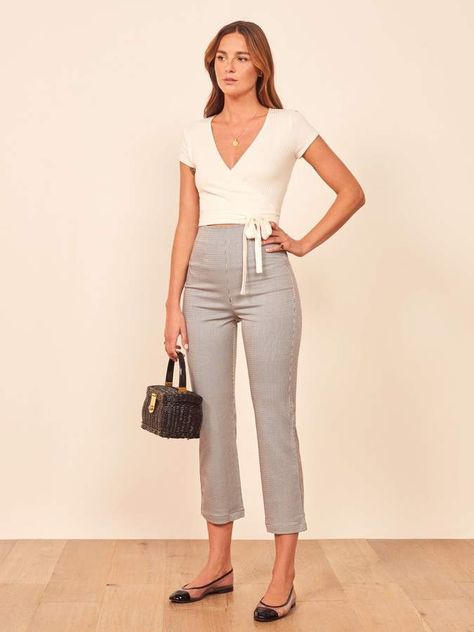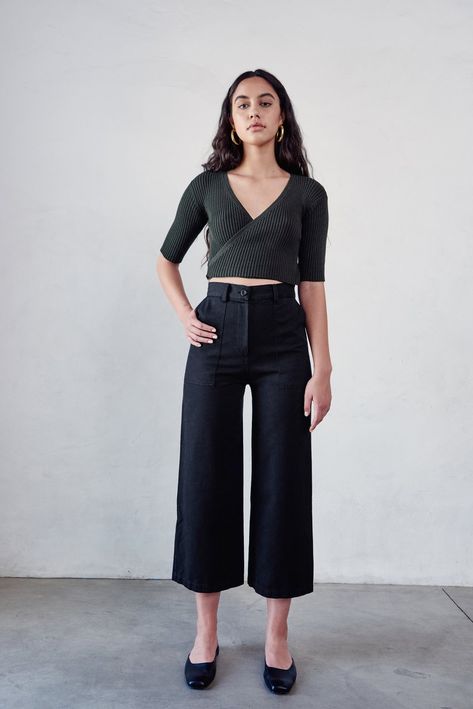 We have already spoken about ballet flat trend! So this means that this type of shoes are not only taking center stage once again, but now for you to wear them on your workdays! They will add a sophisticated touch to any type of outfit you wear. Match them with a tailoring pants and you have a go-to look!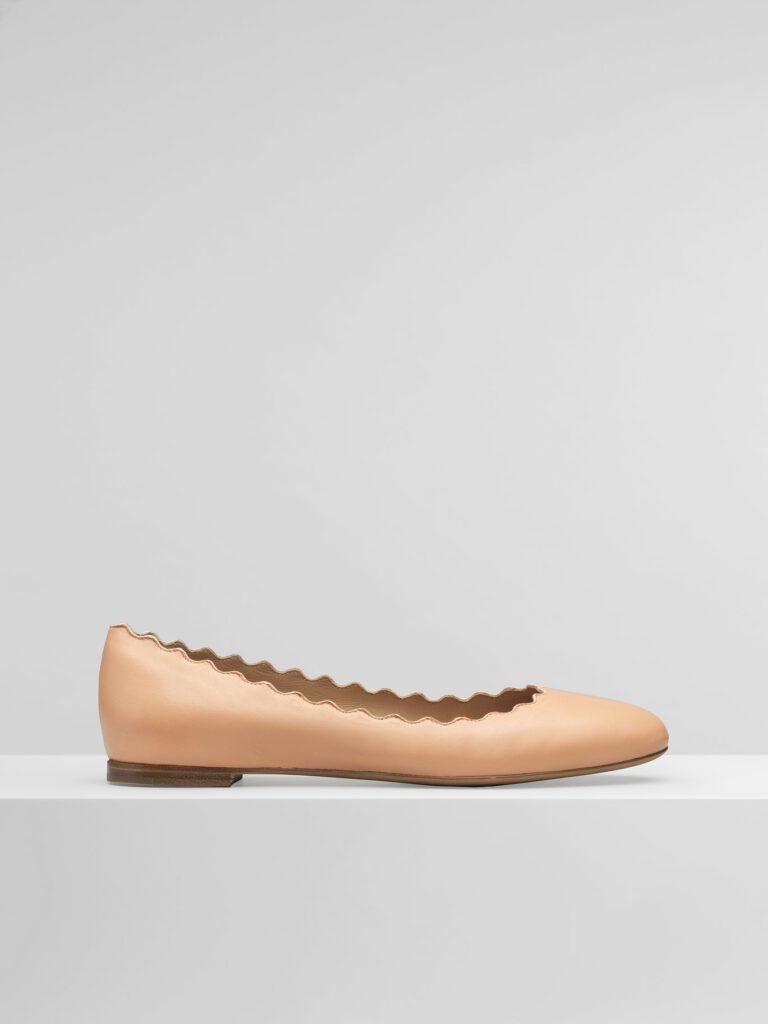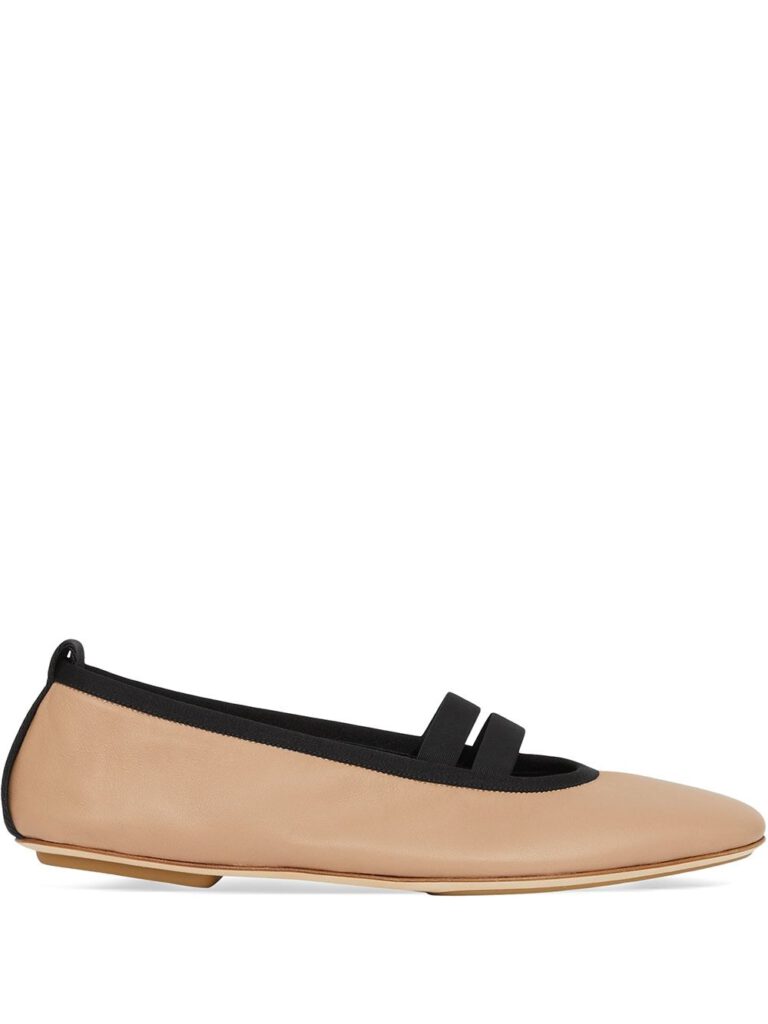 Monochromatic Look With Mocassins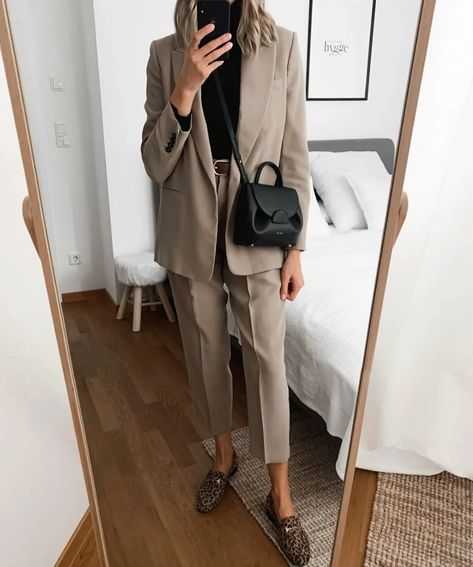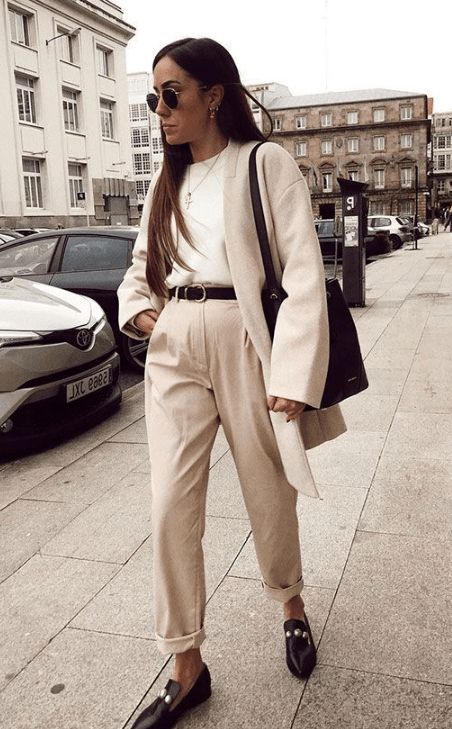 Mocassins can take you anywhere from casual drinks to corporate events. They have a sculptural low heel and some details for a hint of glamour. Made from glossy patent-leather, Salvatore Ferragamo's flats go well with everything especially with monochromatic suits.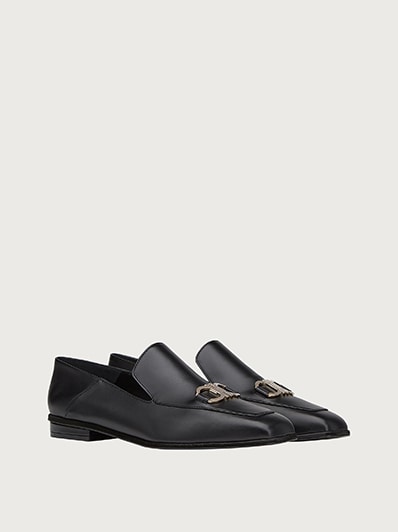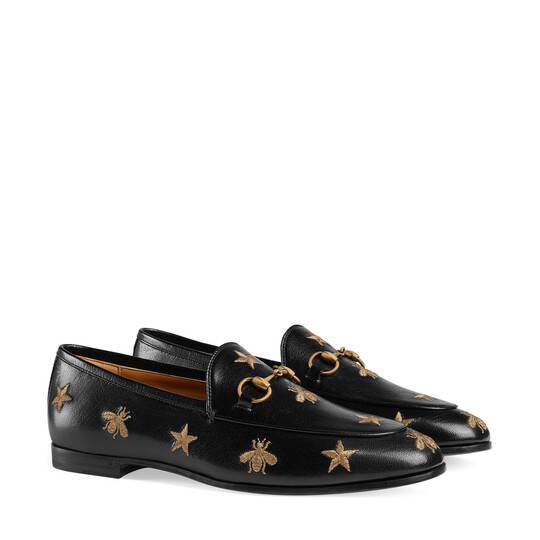 Block Heels With Jeans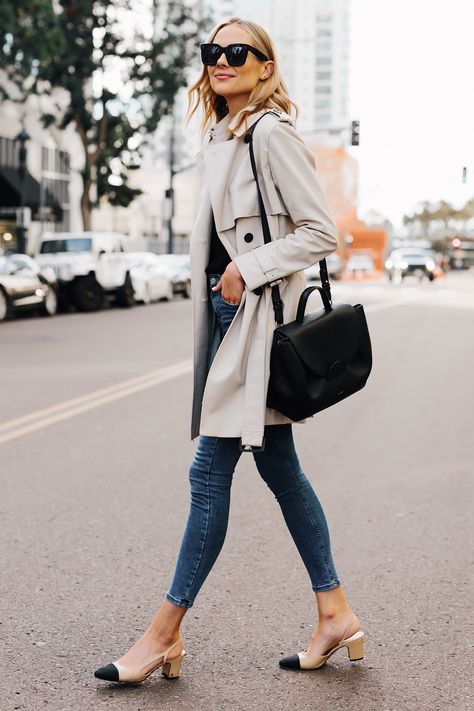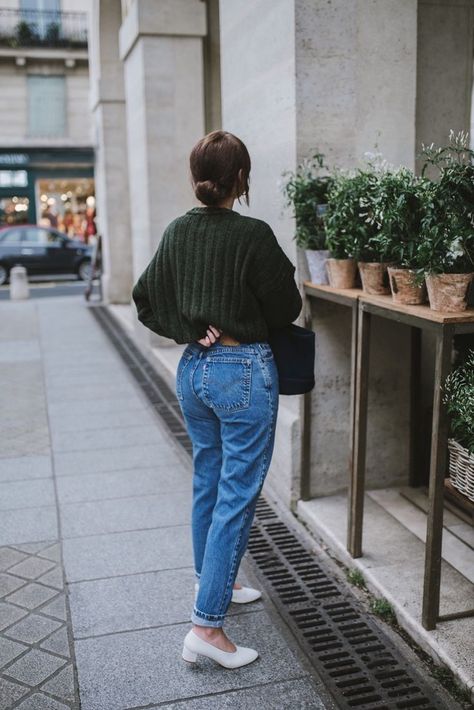 If you want the elegance of heels without the discomfort, block designs are the way to go. Arket has this pointed toe and slingback straps sandals, that go perfect with all the pieces of your wardrobe – from pencil skirts to every type of jeans.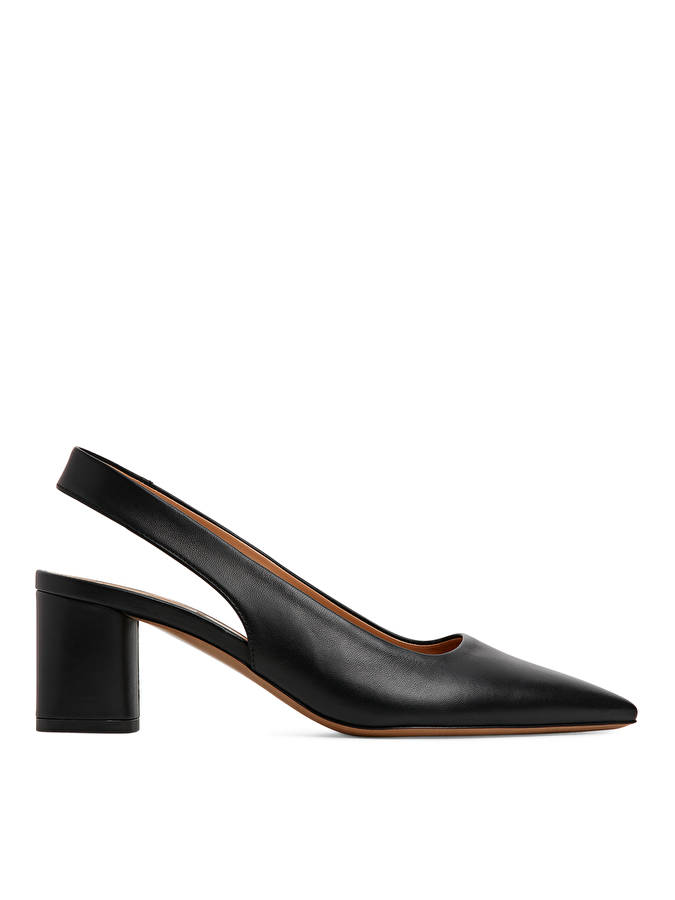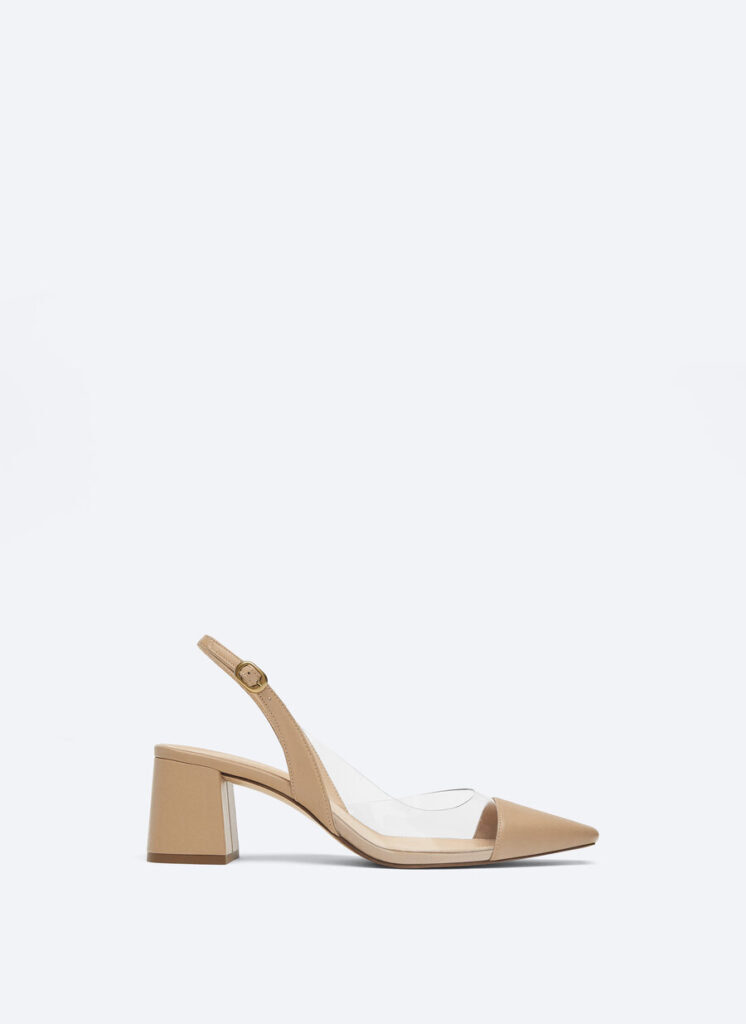 Mules With Maxi Skirts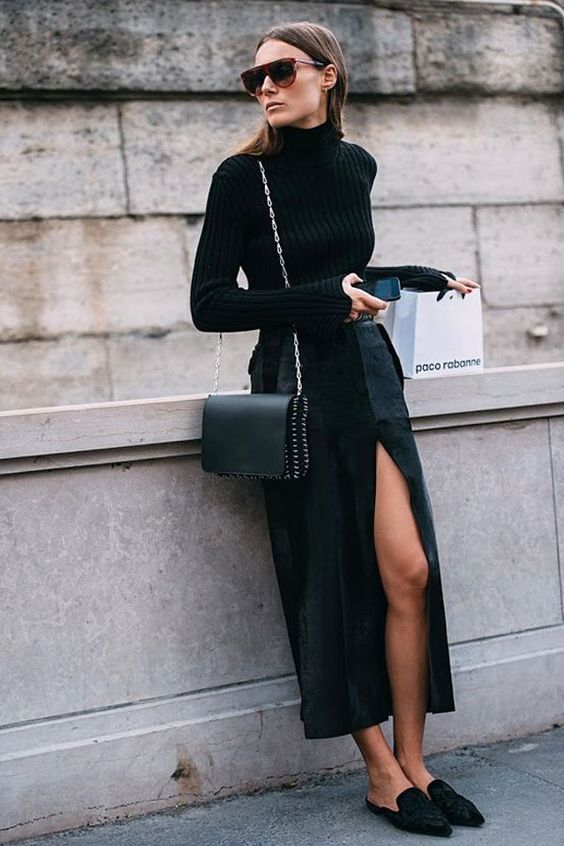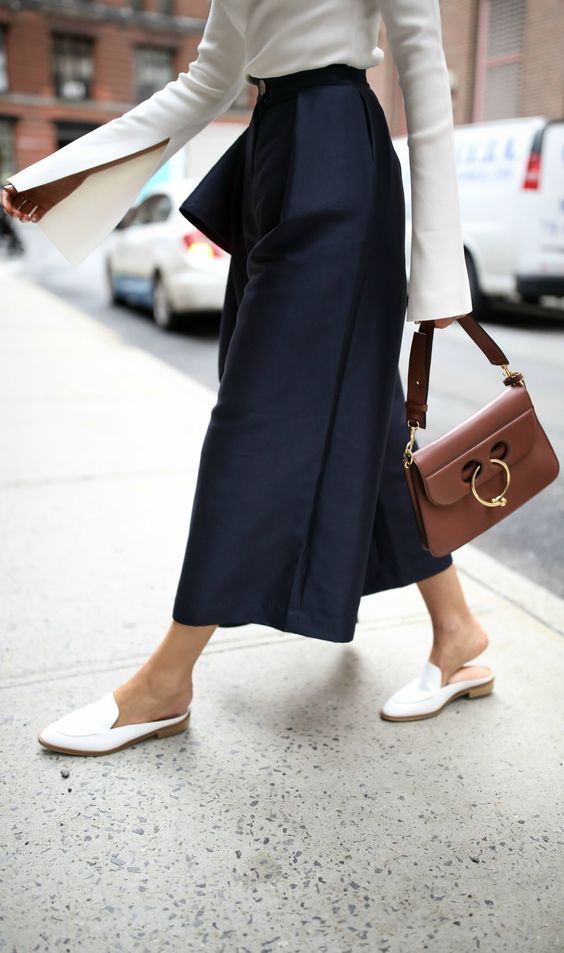 Mules are ideal for the office even though they may be risky! Fendi launched this type of shoes that can turn every look more formal and classic even with feminine dresses. They are also a very comfortable option for the summer season!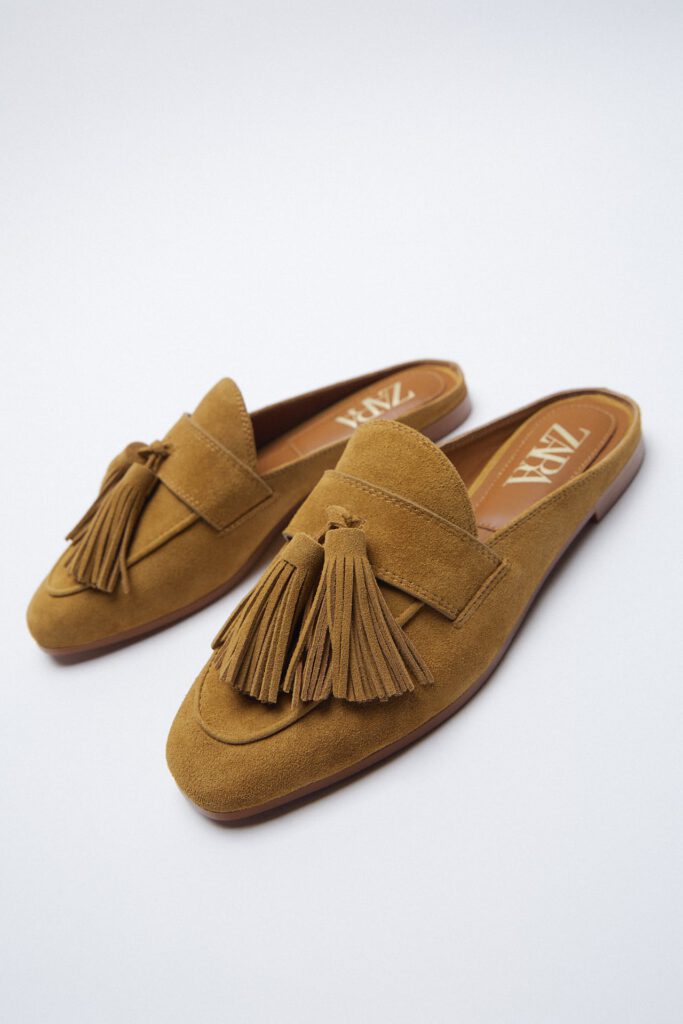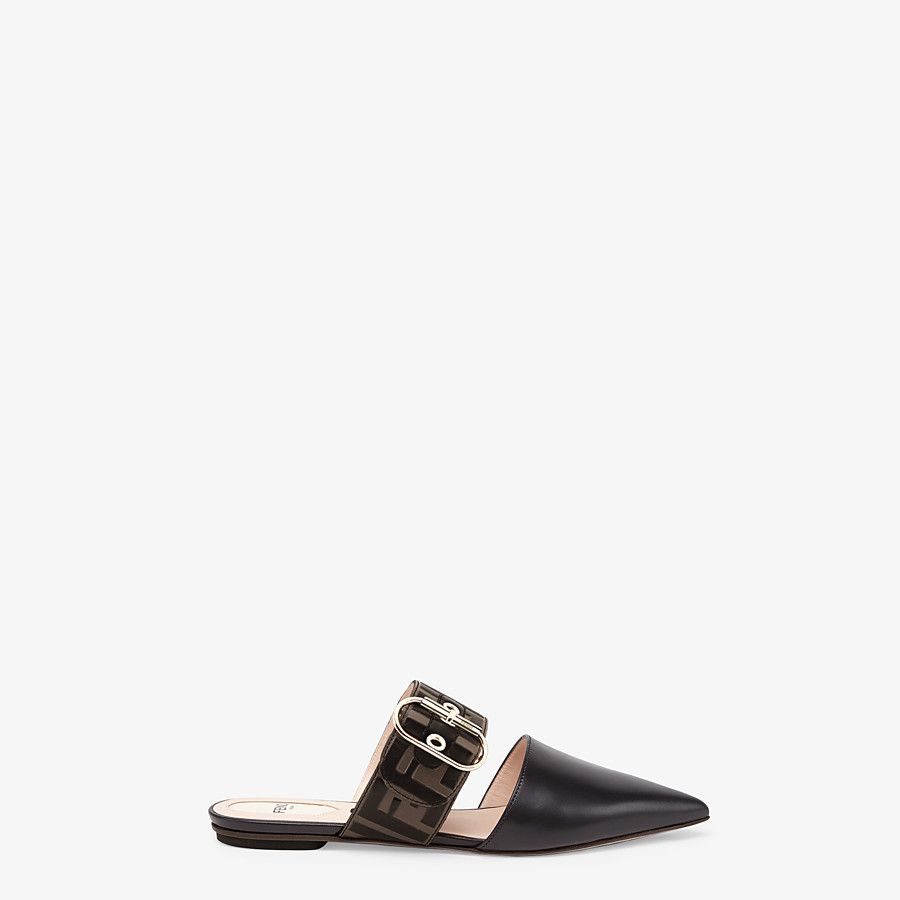 Black Boots With Satin Dresses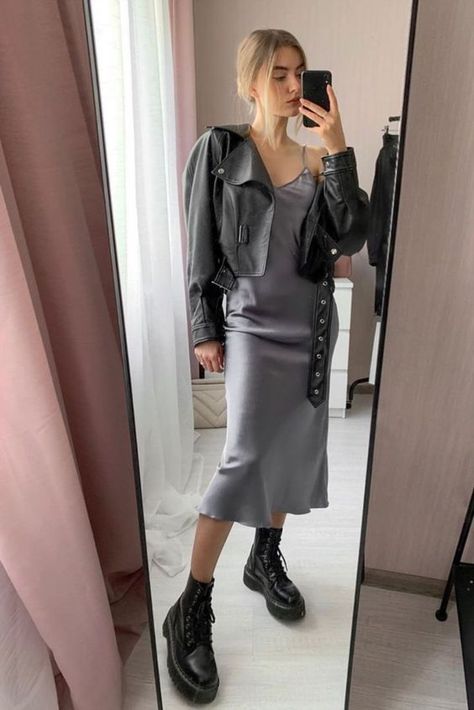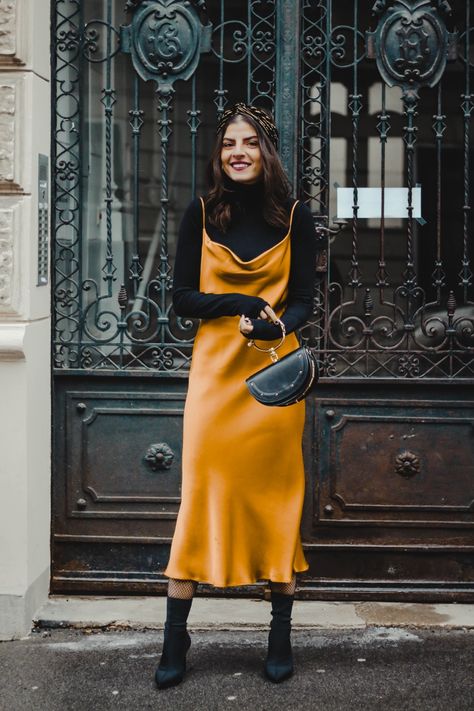 Boots are a staple workwear! Keep things smart by using them with a satin dress or any other more classic and elegant piece. They'll give you outfits with just the right amount of edge that you need to face the day.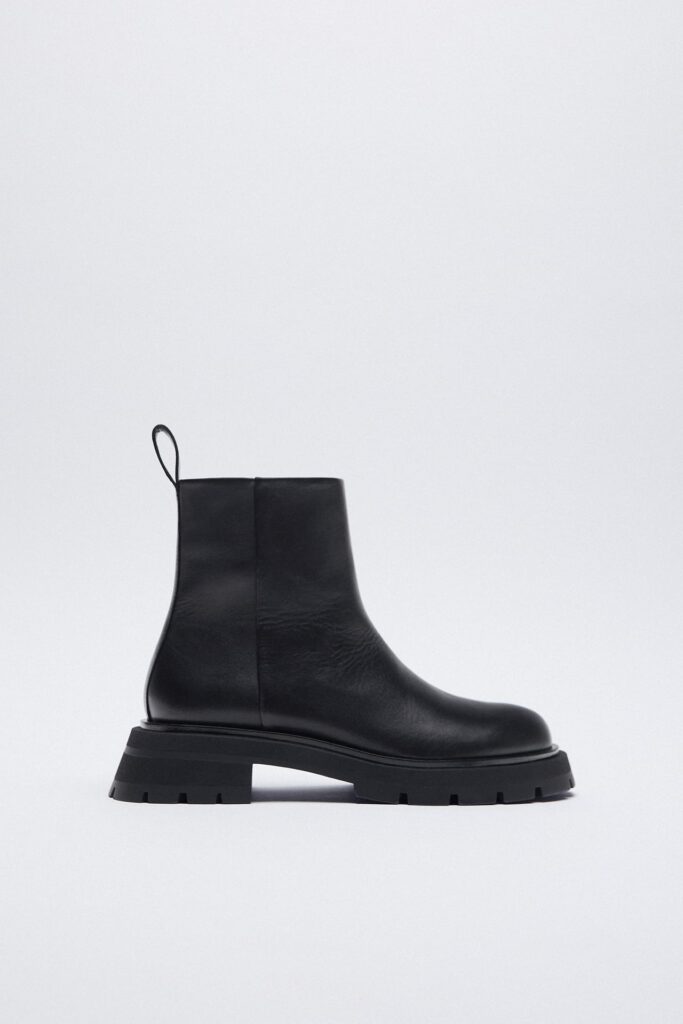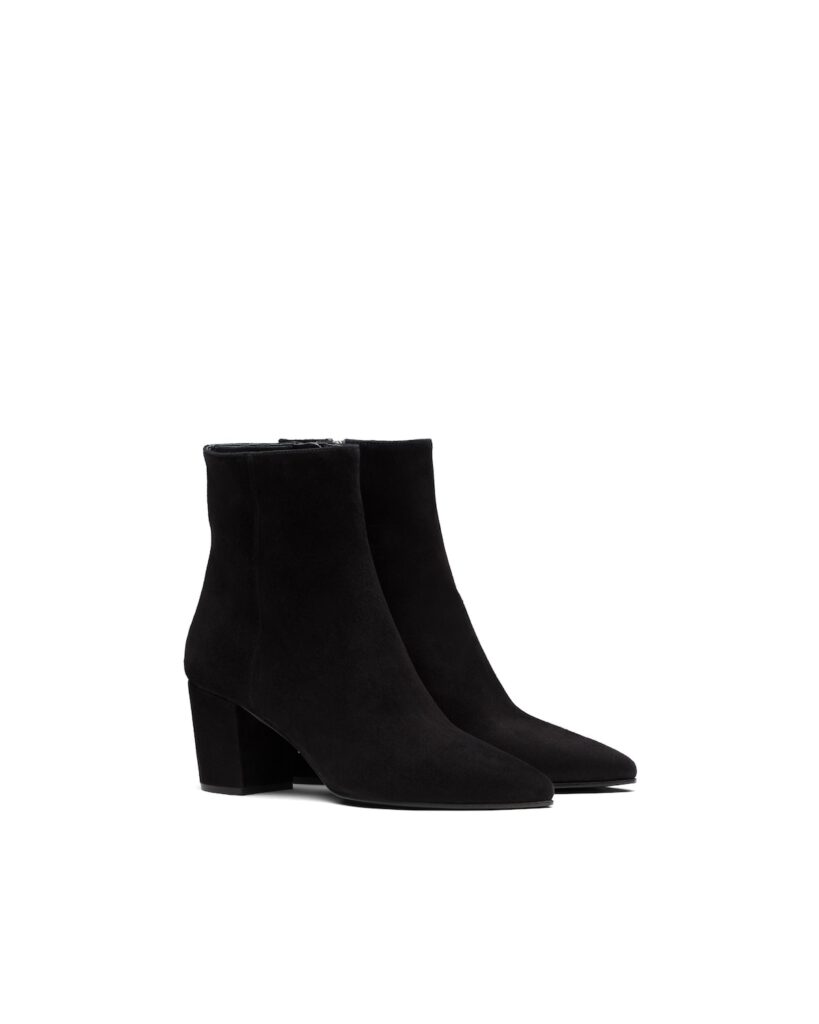 Continue this journey through the latest fashion trends of 2021 at:
Shoe Trend You Need To Watch Out For This Spring