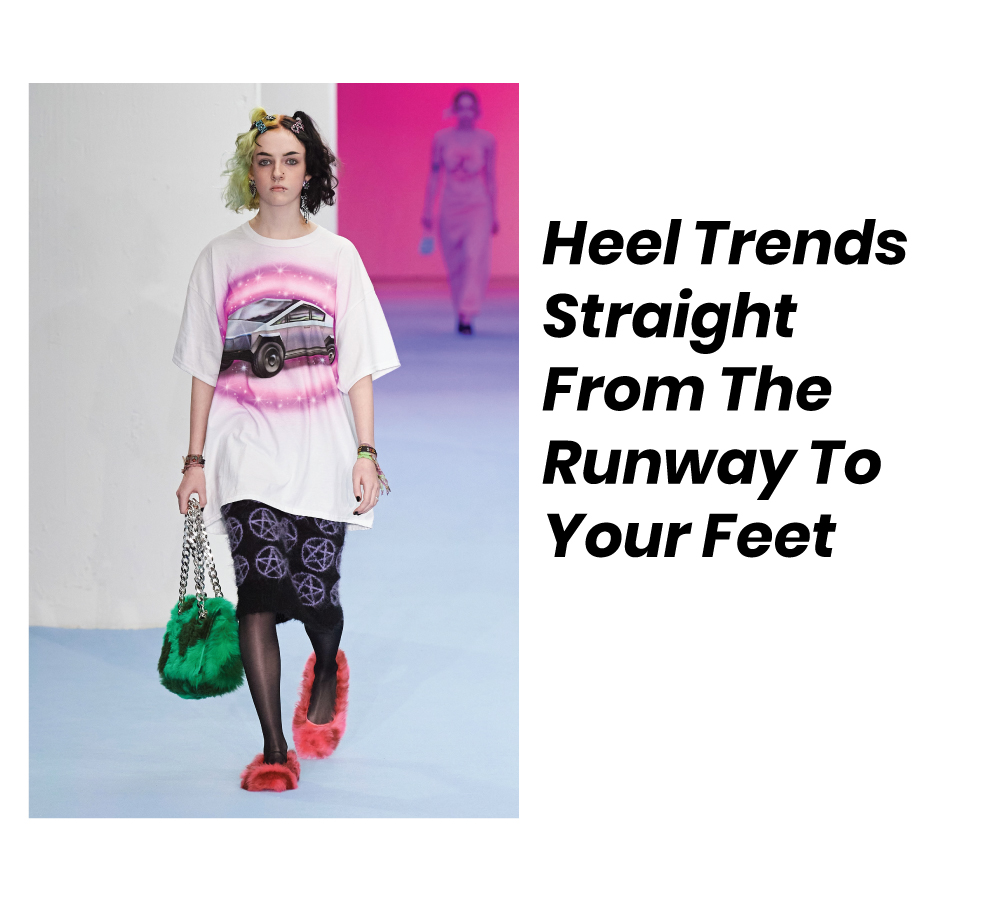 Fall seems to be getting closer and closer, and the fall heel trends coming with it are super exciting. We've already talked about the major shoe trends to buy this season, but we decided to dedicate this article to the heels of the moment.
The runways were huge on fashion trends (like leather, fringes, checks and so on), but as you already know our focus is on shoes. And we have great news for you. The runway shows rocked some amazing shoe trends and the major players in fashion brought us stunning new things to see and buy.
All the heels you will want to own this fall are right here. So, keep reading and check out the top fall heel trends of 2020, from edgy chain details to romantic bows and funky furry shoes.
Ruching From Top To Bottom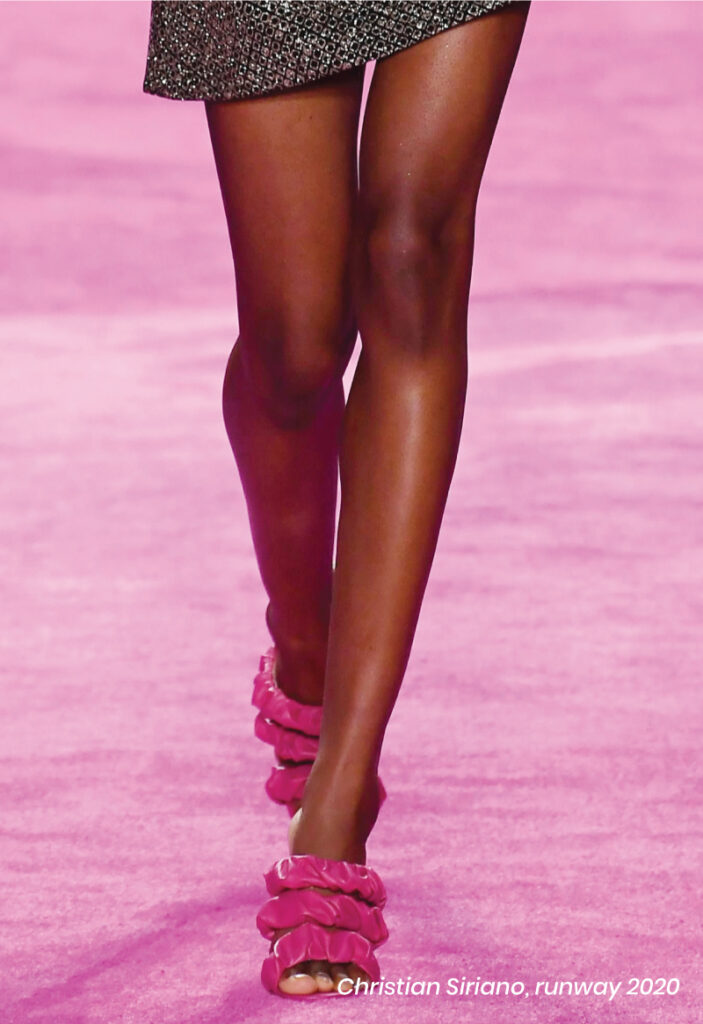 Christian Siriano is our first choice. One of the major players bringing this huge trend for fall. If you love ruched tops and dresses, then this shoe trend is just right for you.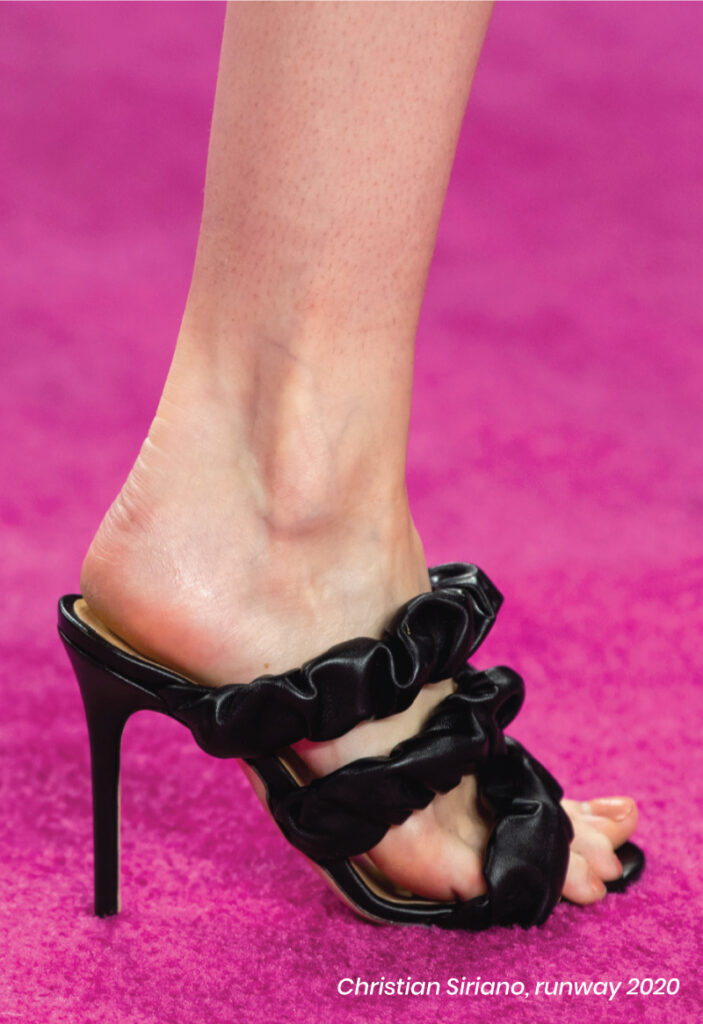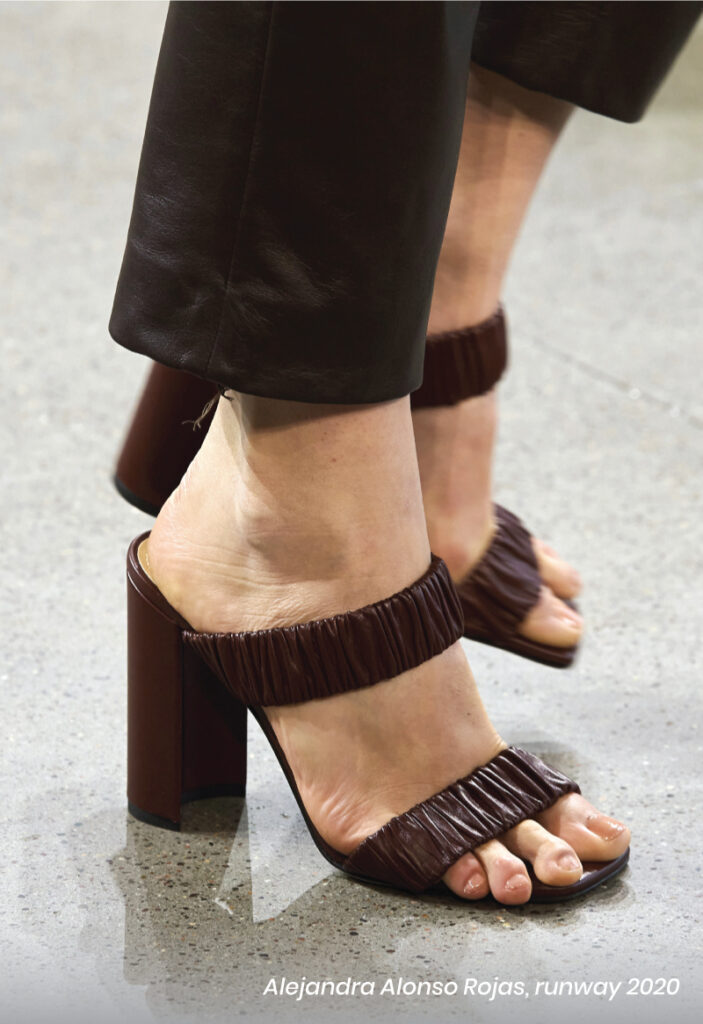 If you are looking to rock this trend head-to-toe then these accessories are to keep an eye on. The ruching trend has been in fashion clothes for years now, and shoes and bags are also starting to embrace this amazing detail.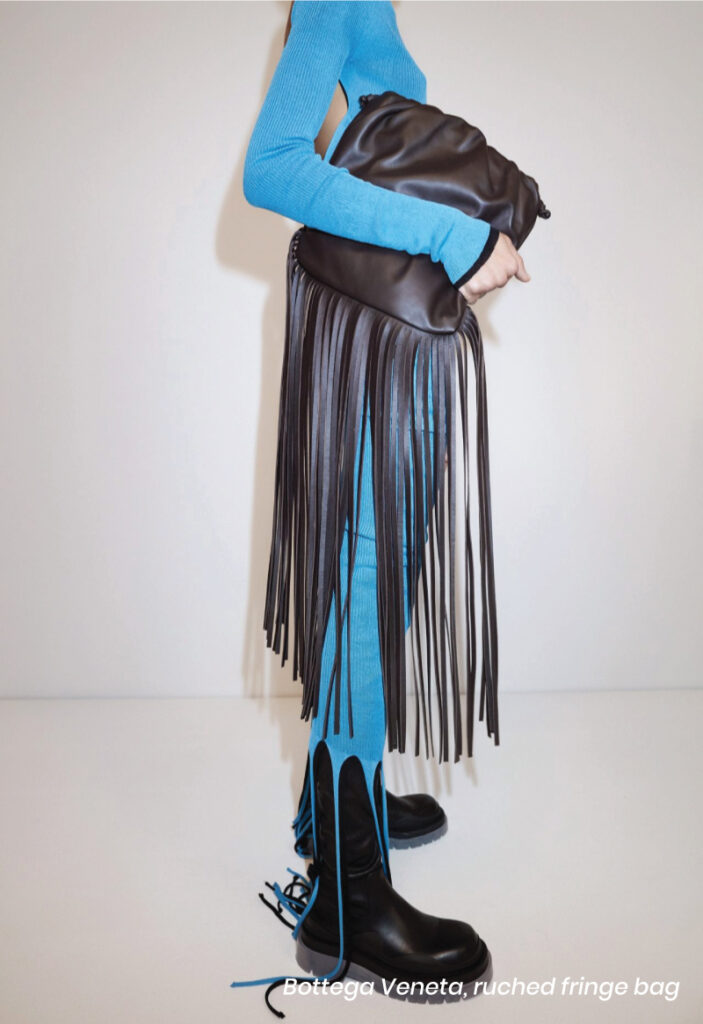 Modern Edgy Chains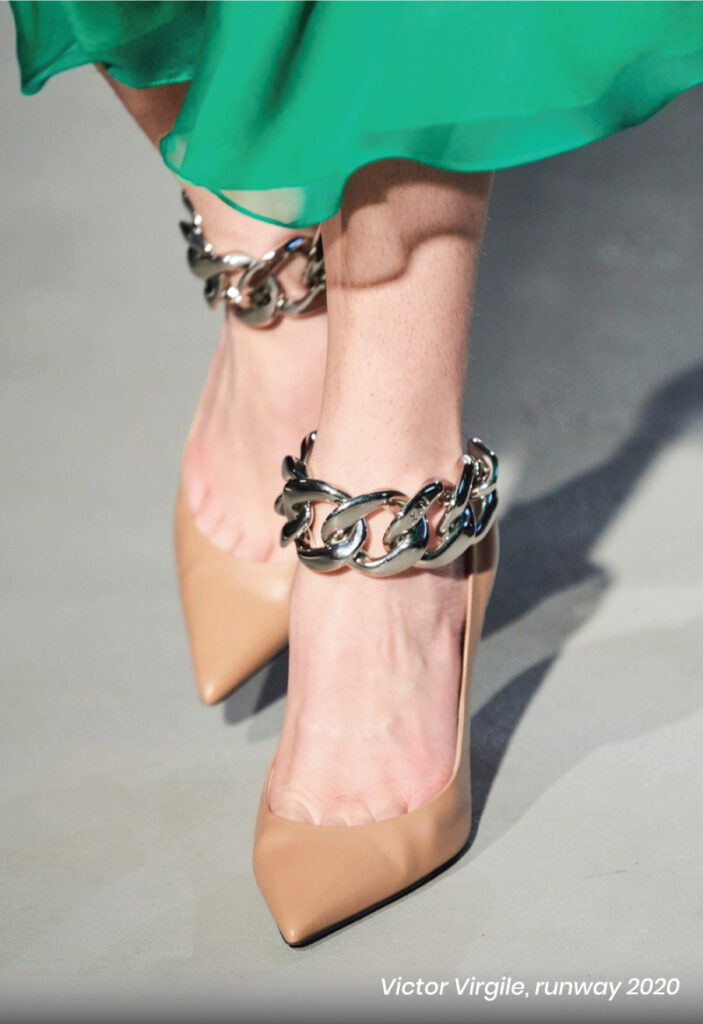 If you've been keeping up with trends, you already know that Nº21's chunky chain pumps are a must-have for fall. Edgy chains always give a modern and grunge touch to the look, but these pumps promise to up the ante of any outfit.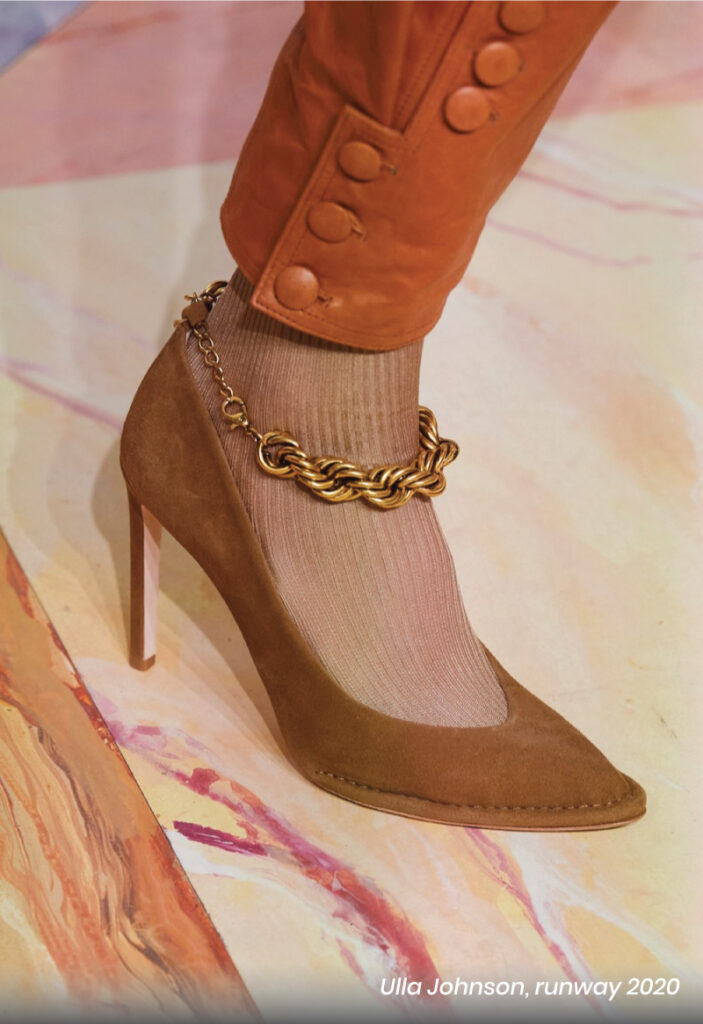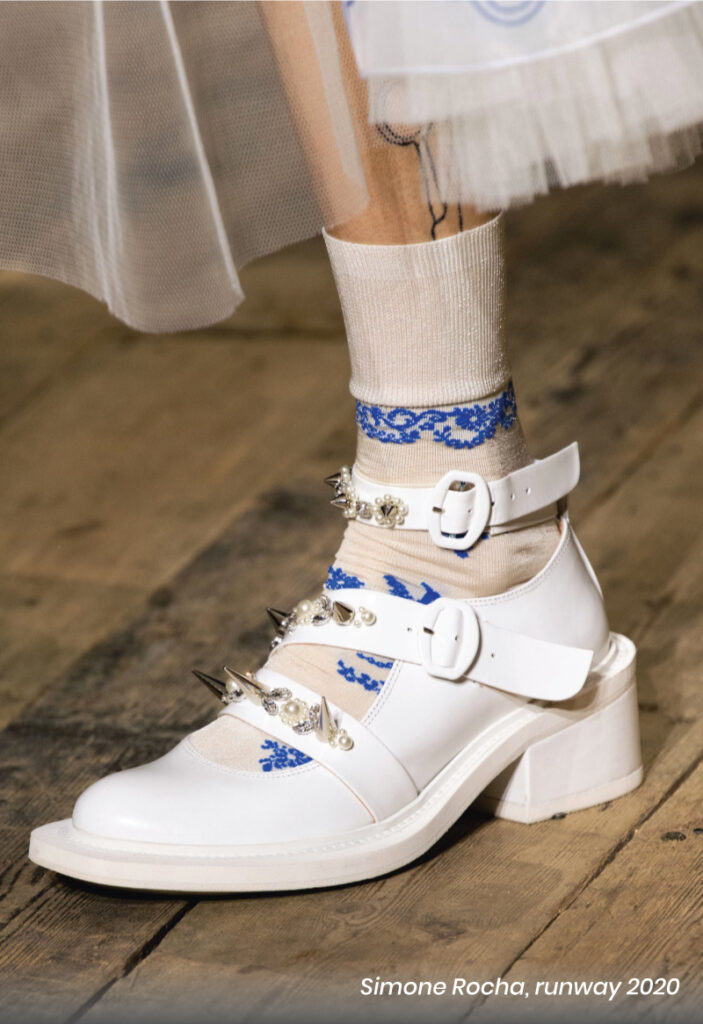 And if you are looking for a mix of romantic and punk (we know, it's an odd mix), Simone Rocha has the perfect combo for you. Spiked sandals and cute socks underneath, make this one of my favourite things ever!
Furry Friends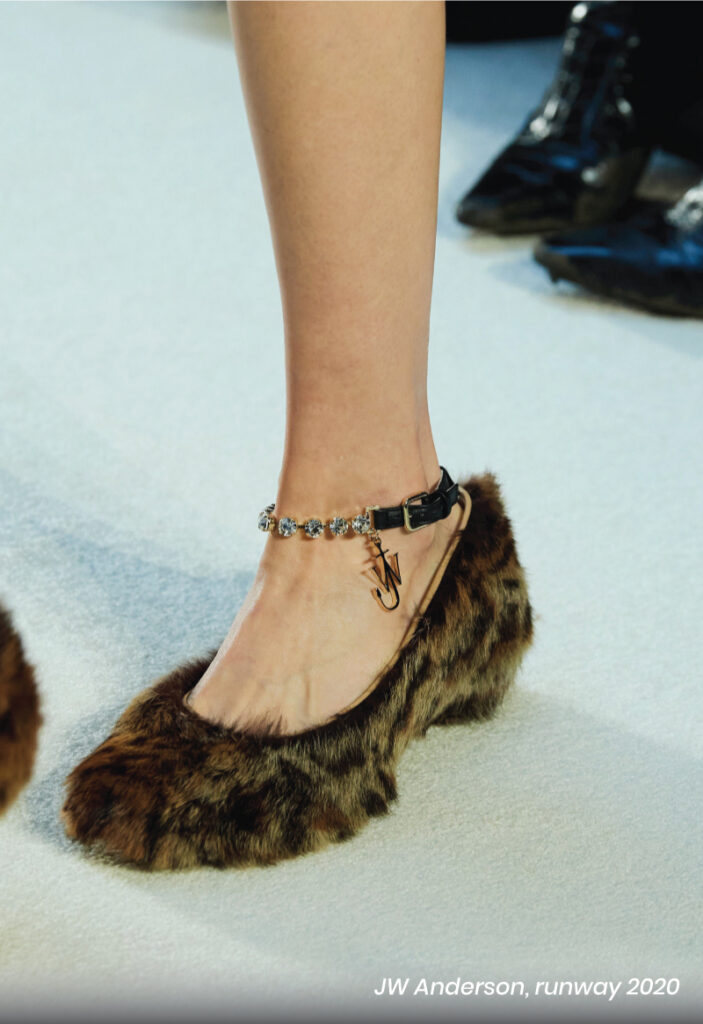 While on the subject of odd, this trend comes to light in a few runway shows. Because half of our year was spent in sweatpants, designers are now bringing comfort to the runway and the streets. JW Anderson is one of the top designers to bring out this furry creation, a super cozy and comfortable shoe to wear.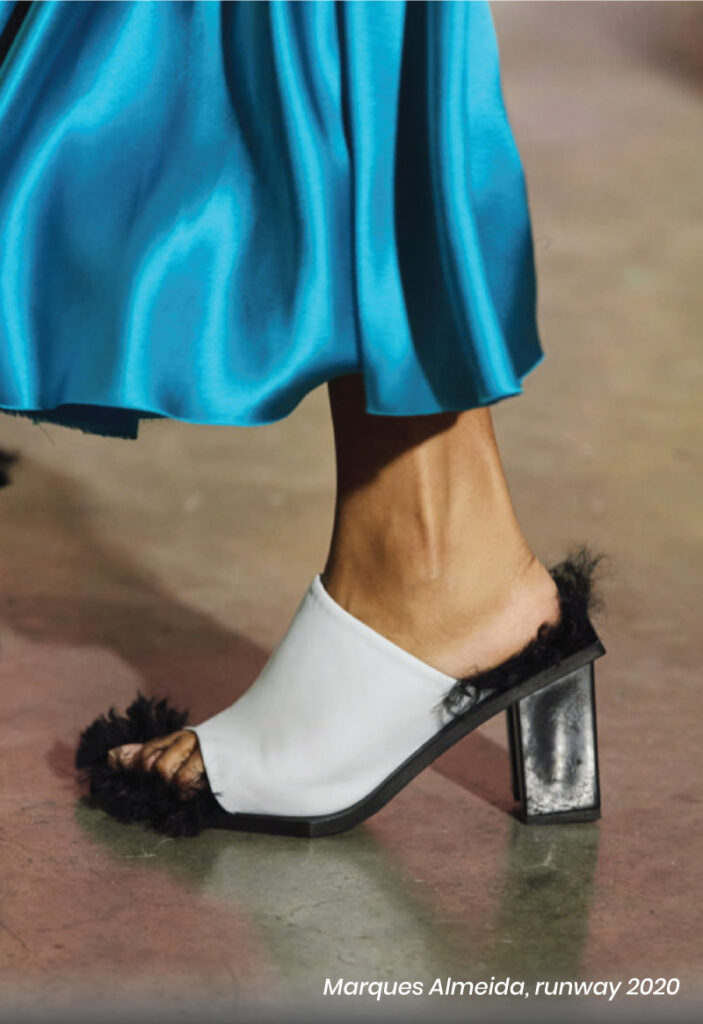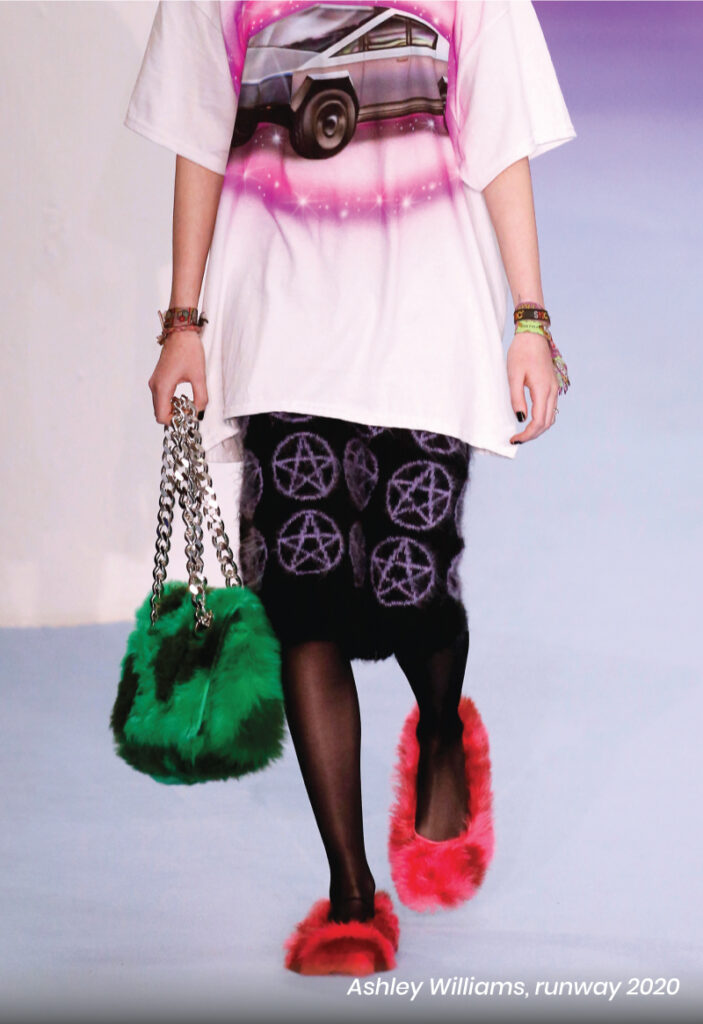 If you want to raise the stakes even more, you can pull off a furry coat and be on trend from head-to-toe.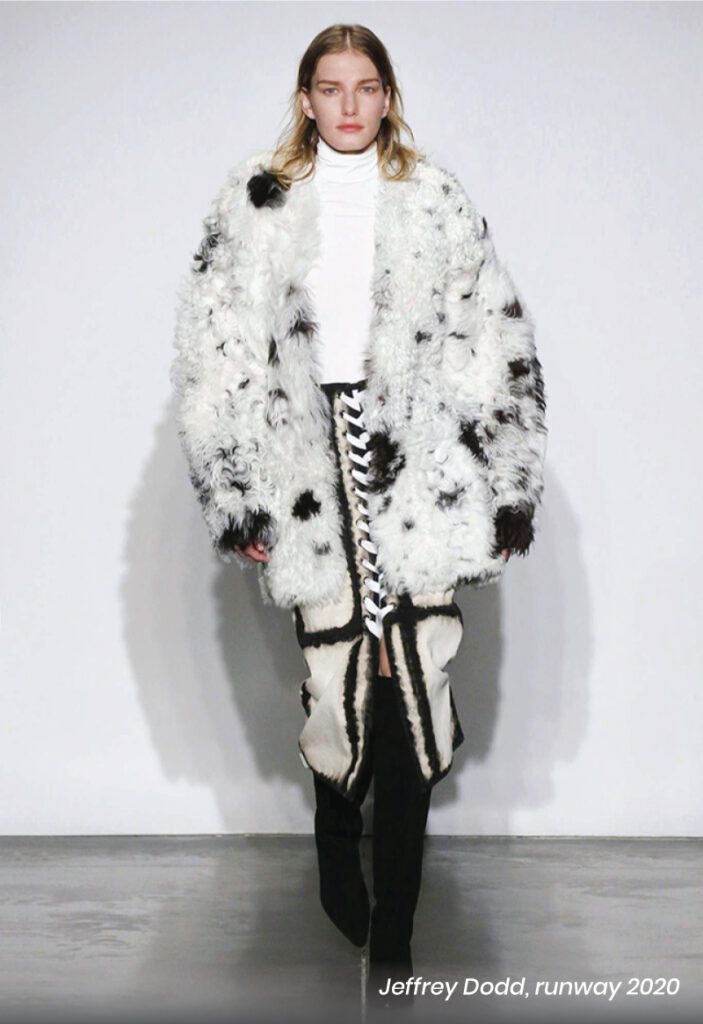 Romantic Bows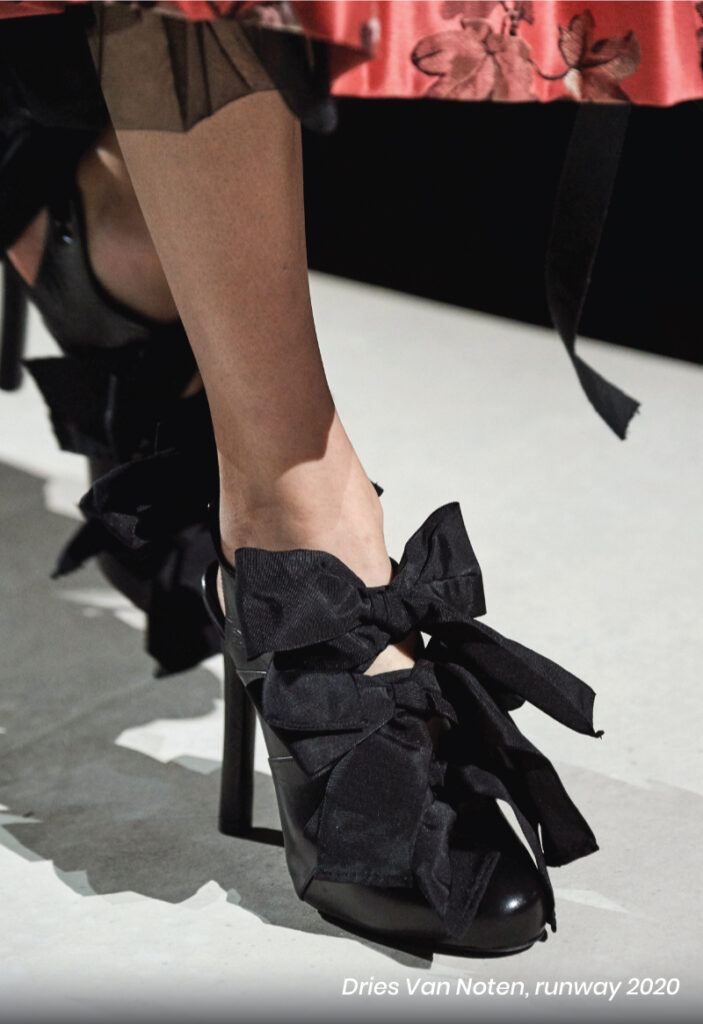 Just like Dries Van Noten, delightful bows flooded the runways of 2020, in all the different shapes and styles. For fall heel trends, we think bows are perfect to create a more romantic look to your outfit.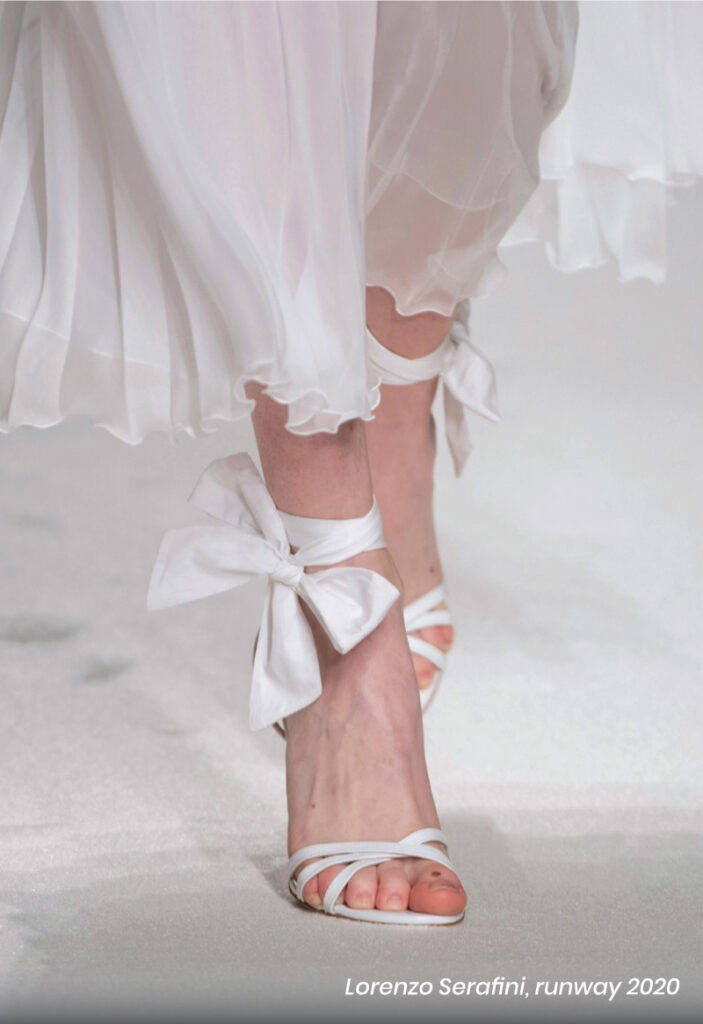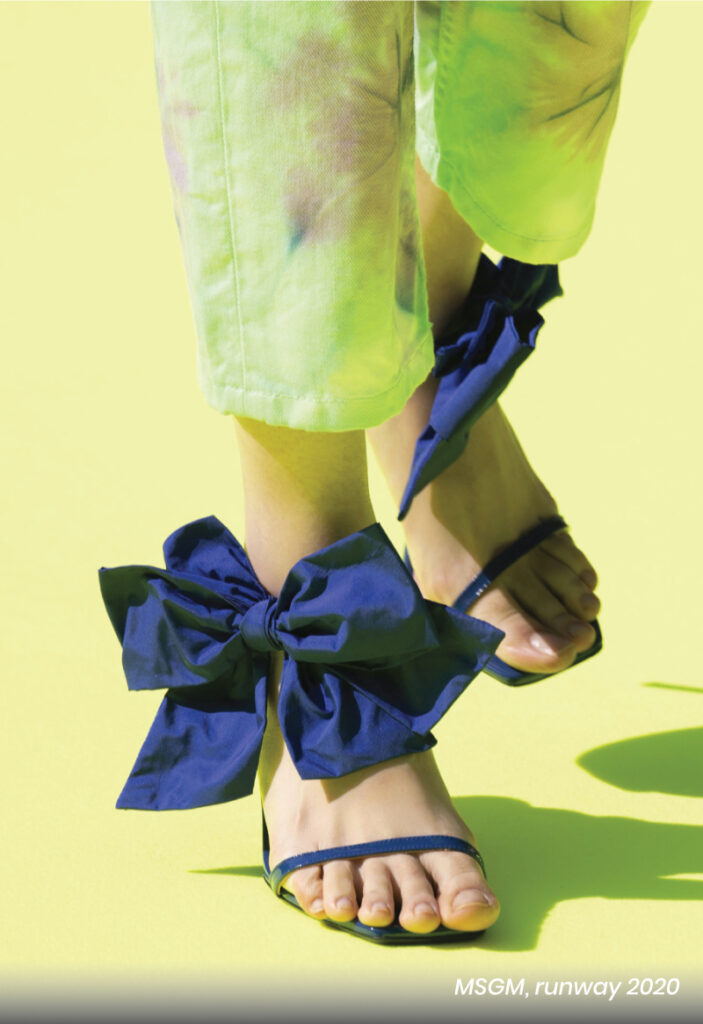 And if you are looking to ruffle some feathers… Go crazy on the bows and ruffles, and add them to different pieces, like Elie Saab with bow dresses and MSGM with ruffled shirts.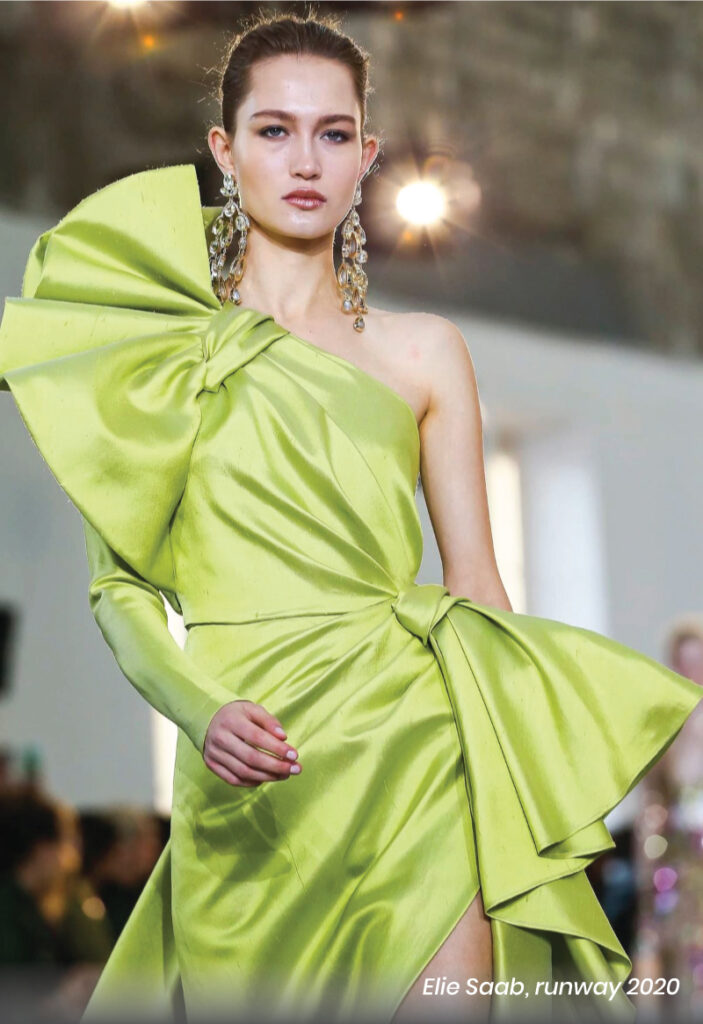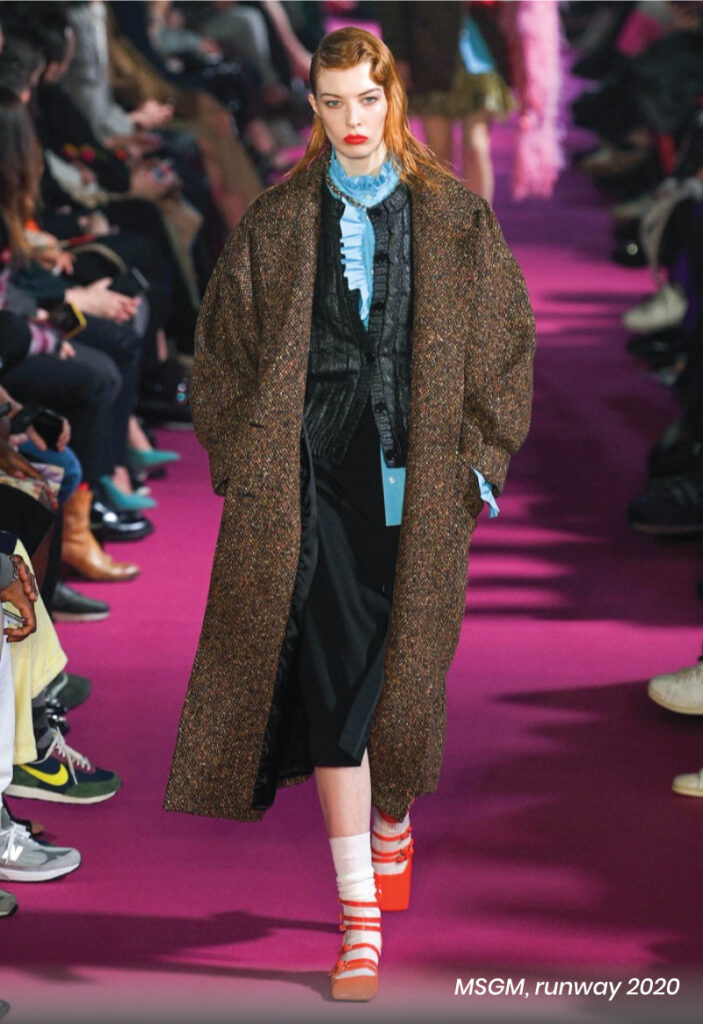 Sky High Boots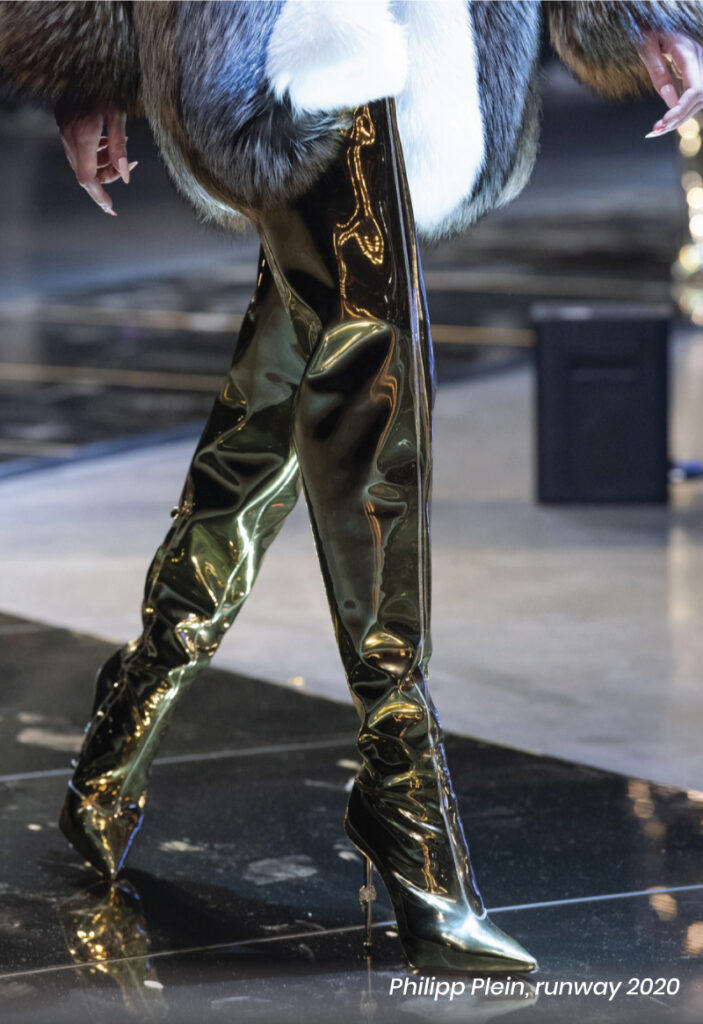 One of the trends that has been frequent in all runways is without a doubt the over-the-knee boot. Philipp Plein, as edgy as usual, brings us this amazing gold version of a super high knee boot. Whether super high or ruched and slouchy, this silhouette is here to stay.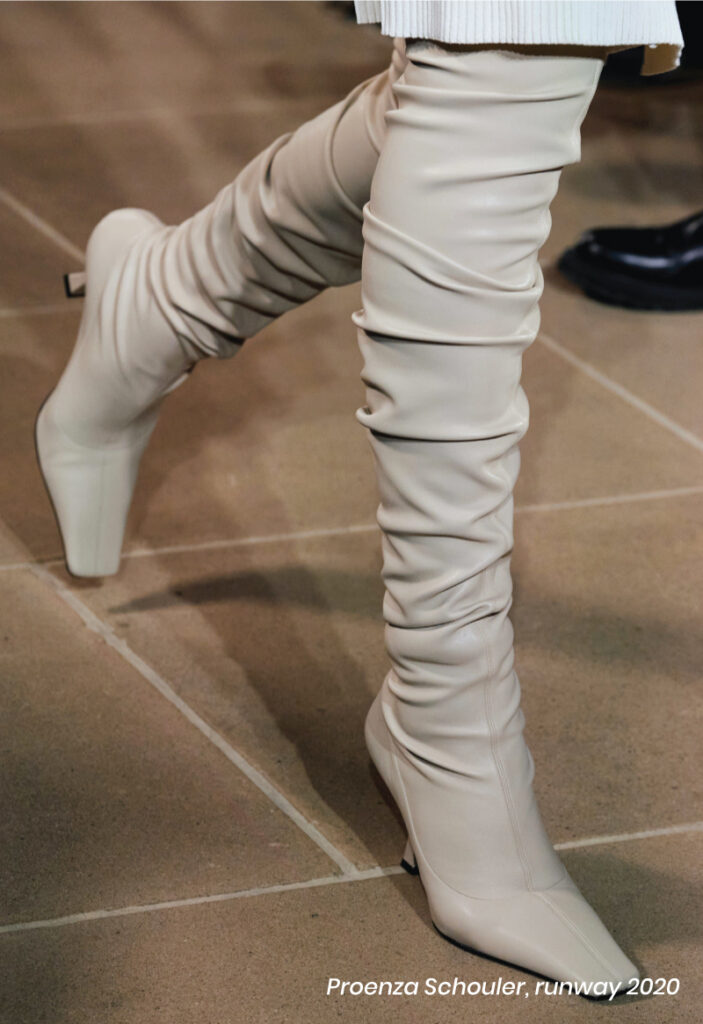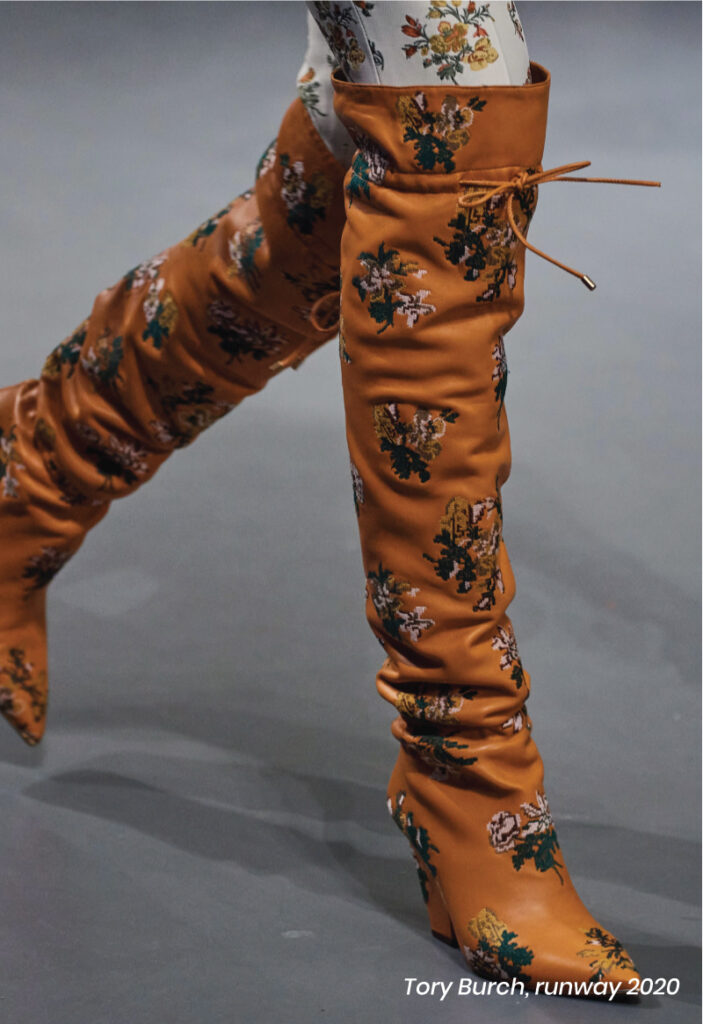 And if you love to mix and match cool prints, take a look above and see how Tory Burch plays with a floral print both on the high knee boots and the socks.
If you are not tired of 2020 trends, keep reading about the most amazing handbags for the cold days: