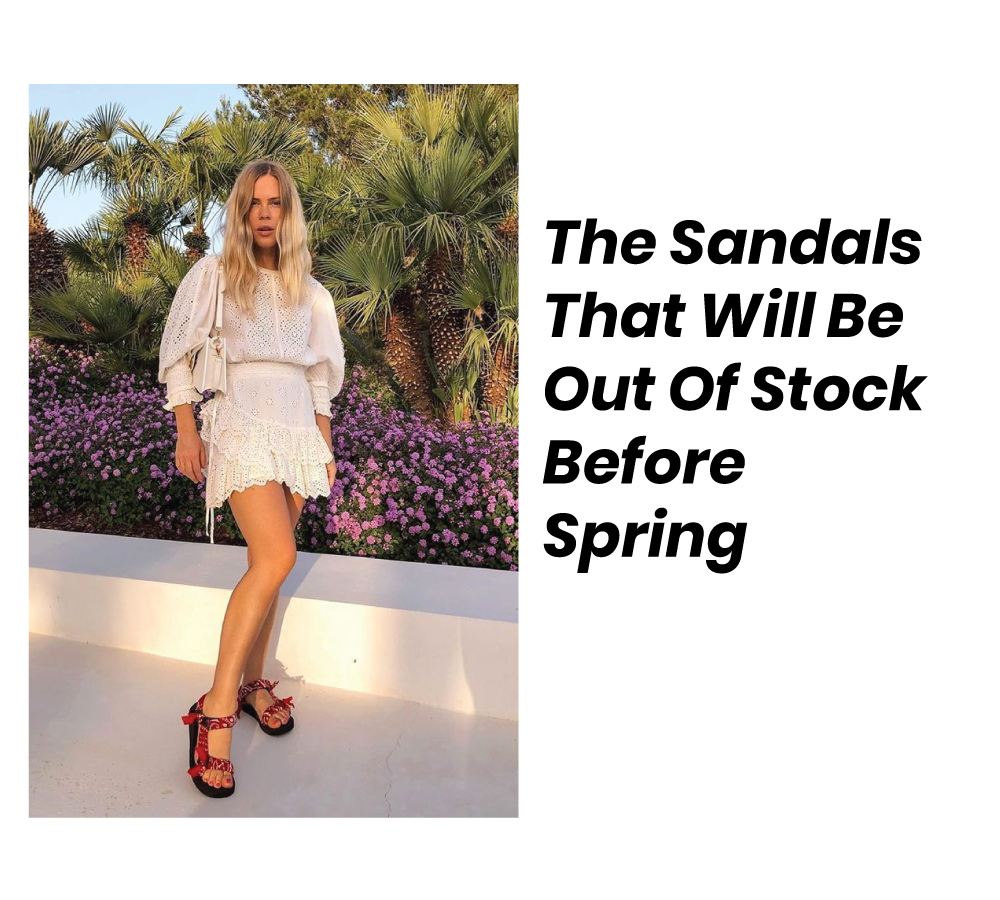 9 February 2021
Posted on February 17th, 2021 at 10:44 am
Just like our classic velcro 'dad' sandals from Chanel, or the great Teva hikers, practicality and comfort seem to pop up once in a while when it comes to sandal trends. These sandals are actually comfortable and the most versatile shoe you can have for the summer. This year, the comfort sandal is already chosen, and it's from Arizona Love.
Arizona Love sandals are your typical 'dad' sandals, with a multicoloured bandana wrapped around its straps. The brand is at its start, with only a couple of years of existence, but keeps selling out all of their pairs. From Erica Davies to Monikh, the brand fascinates all of Instagram influencers, whatever their style is. They don't give off the most sumptuous look, but are quite fun to wear.
For the summer, with jeans or dresses, shorts or mini skirts, sandal trends point to Arizona Love. See how to style these babies, and don't wait too much to get them. They might sell out pretty quickly until Spring!
Arizona Love Styles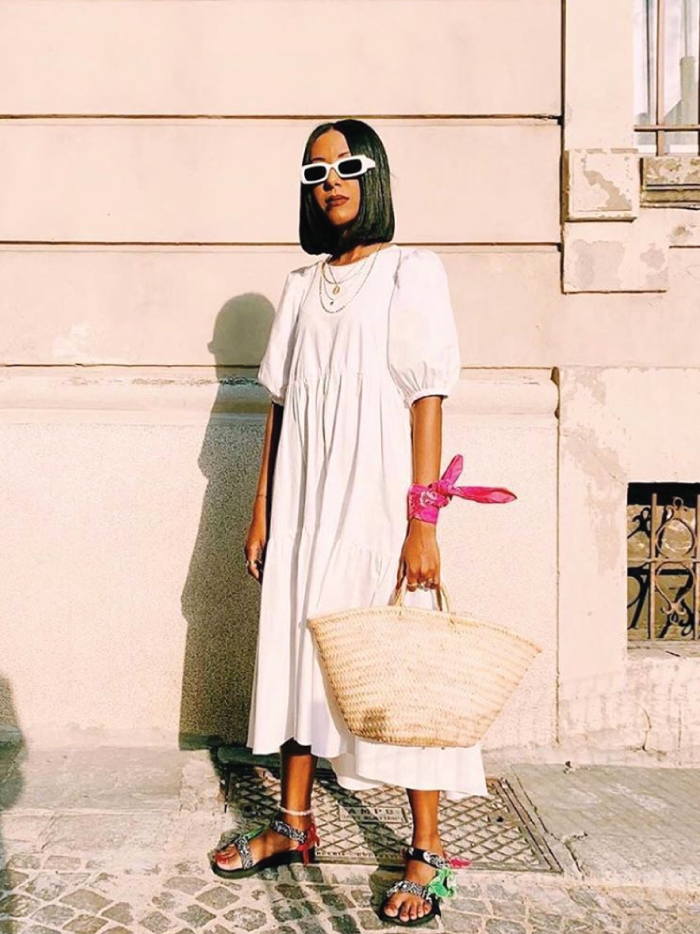 Arizona Love sandals are the personification of comfort and relaxation in a summer shoe.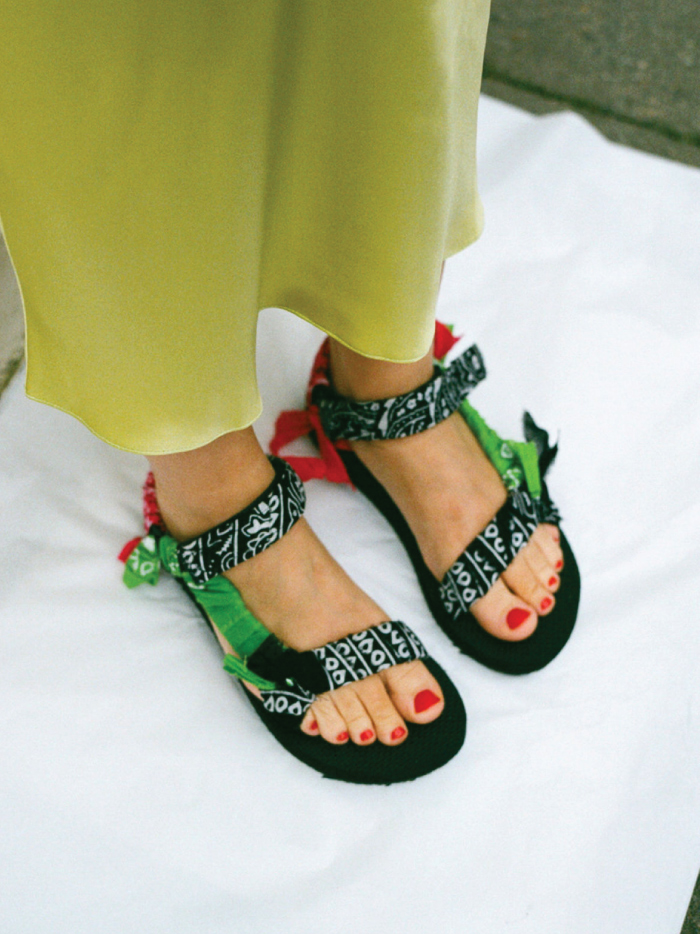 We love all the colours and designs of Arizona Love. But these black, green and red bandana sandals are an excellent pair to wear all summer.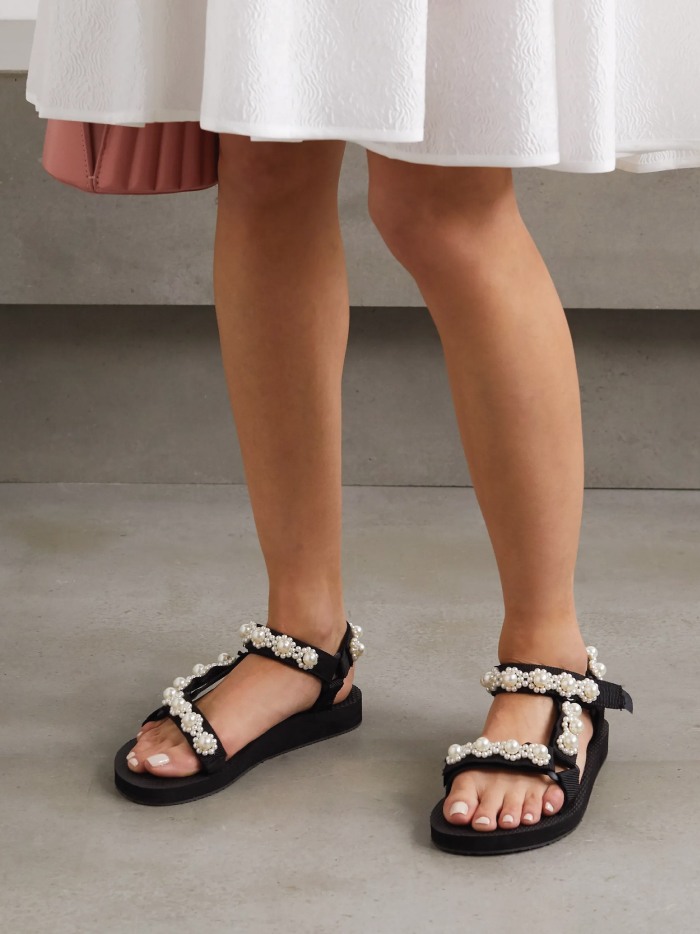 For a touch of charm and elegancy, the pearls are just the fit for you. They still give serious 'dad' sandals vibes, but with lovely details that make it so cute.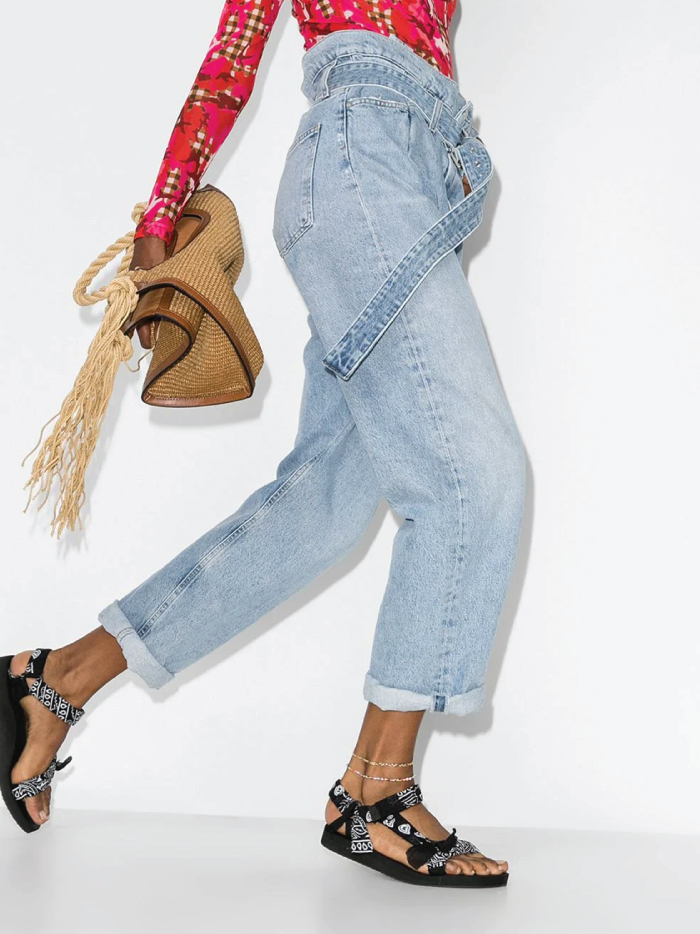 Your basic black bandana sandals are the right style to wear with denim jeans or even shorts.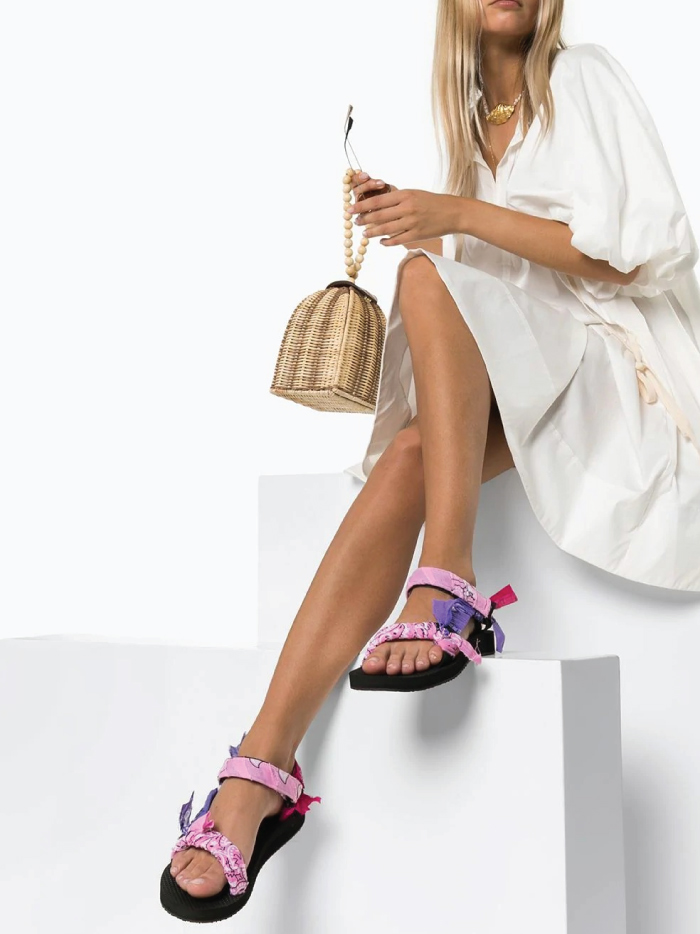 These are secretly our favourites. We love the red, pink and purple combo, and they go with every outfit we choose.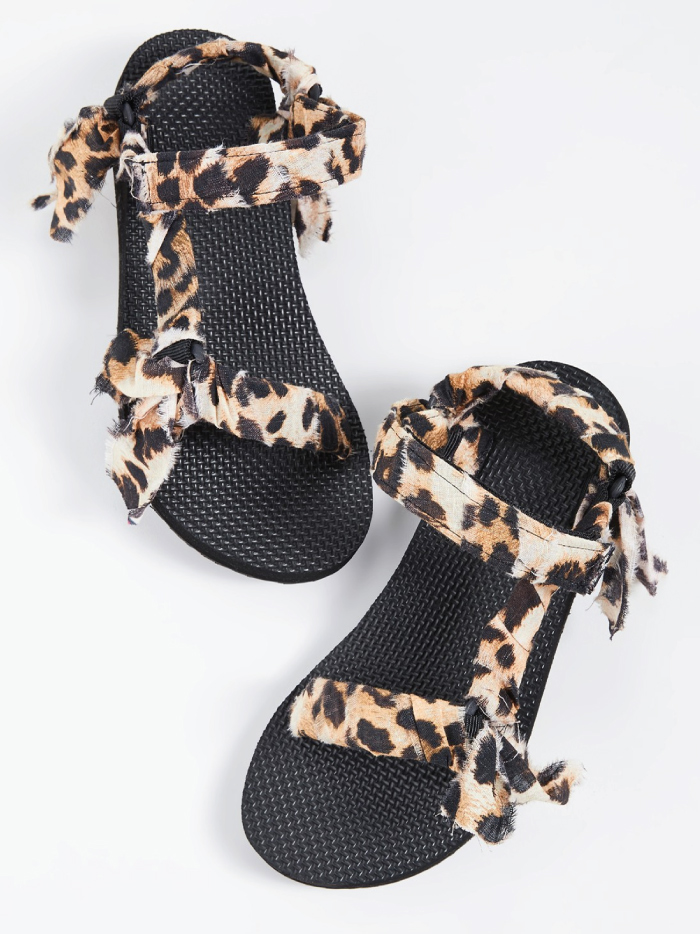 For a spicy look choose the greatest pattern of all times, the leopard print.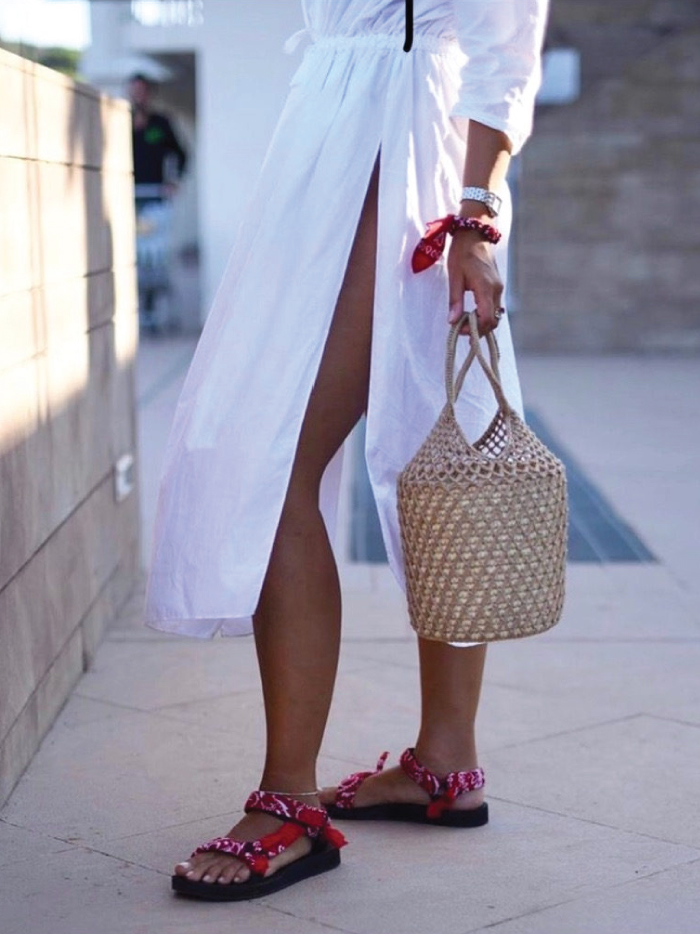 And finally, red bandanas with white details will go great with all your summer dresses. The perfect sandal trend to wear at the beach!
Keep reading about the latest shoe trends of 2021:
Get Ready For Spring With These Shoe Trends 2021