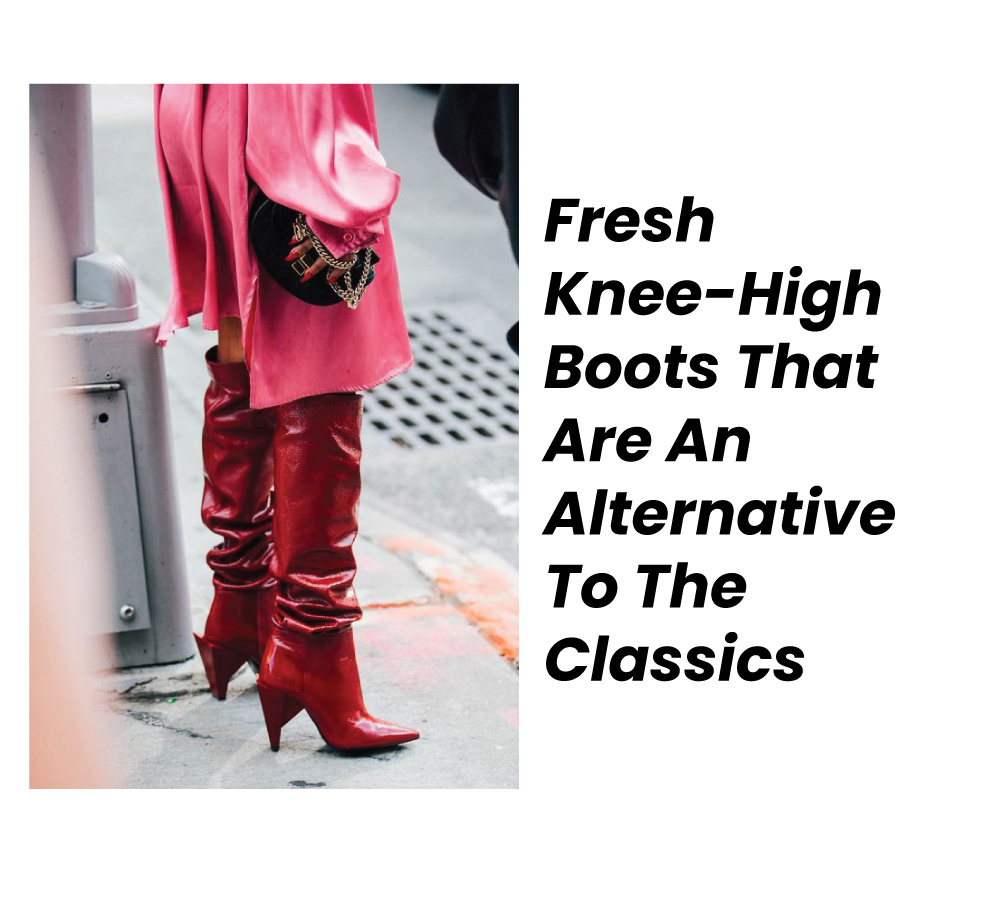 30 November 2021
Now that we have an excuse to wear boots, we can as well have some fun with them on our feet! Black simple knee-high boots are a classic that will forever be in fashion, however there are fresher design alternatives of these boots, that are trending nowadays.
Boots have become something of a year-round staple, which makes investing in the right pair so important. If we get it right, we will have purchased something that we could literally wear for near-enough 300 days out of the year. Knee-high boots will make you warm in your favorite winter dress or skirt, and you also can wear them with statement socks with prints taking over. They will give you the right amount of boldness for your days!
Whether you are into something to last you this winter and beyond, or more in a festive-occasion pair of boots, we have selected the knee-high boot styles that are going to take boredom away of your feet. So, keep scrolling for the freshest knee-high boot alternatives.
Metallic Knee-High Boots
We are going to boogie all night long when wearing this season's disco-ready boots. The sparklier, the better! We recommend you to pair these boots with all-black outfits, to turn the boots into the spotlight of your look. All of your dance floor dreams will come true with metallic styles!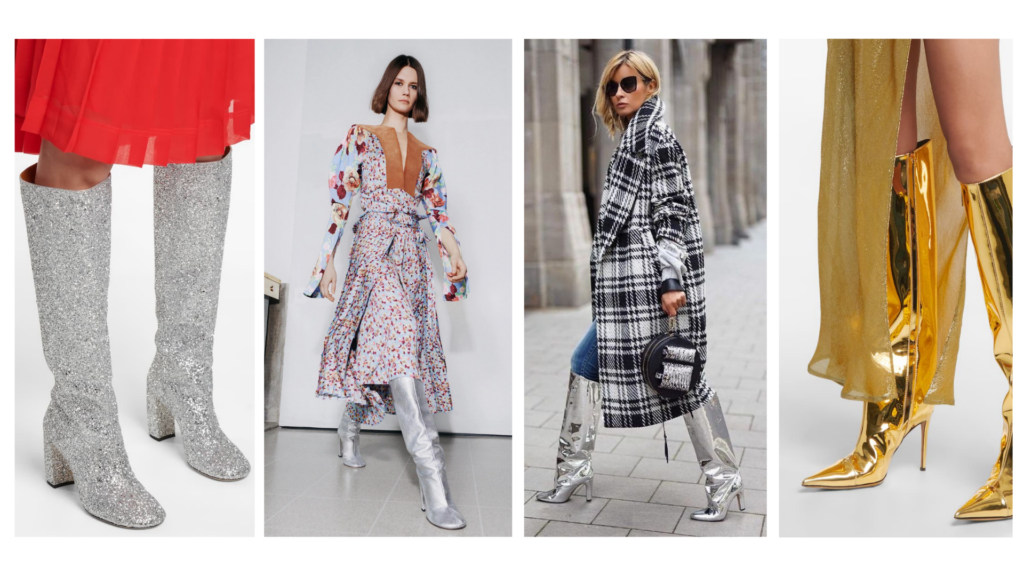 Printed Knee-High Boots
The psychedelic boots were an instant hit at Prada's autumn/winter 2021 show. They are funky but comfortable at the same time. Furthermore, animal printed boots are the perfect complement to an elegant knitted maxi dress!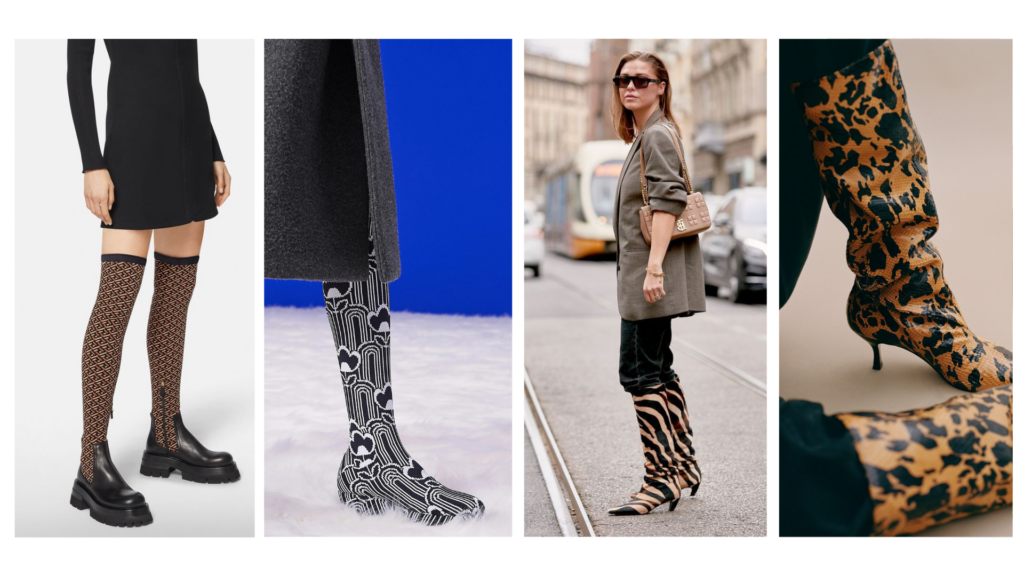 Colorful Knee-High Boots
A splash of color in your winter outfit will always be a good idea. And what's the best way to introduce it into your wardrobe this season? Definitively with a head-turning pair of bright boots! Try to pair them with a dress our top and skirt in the same color of the boots.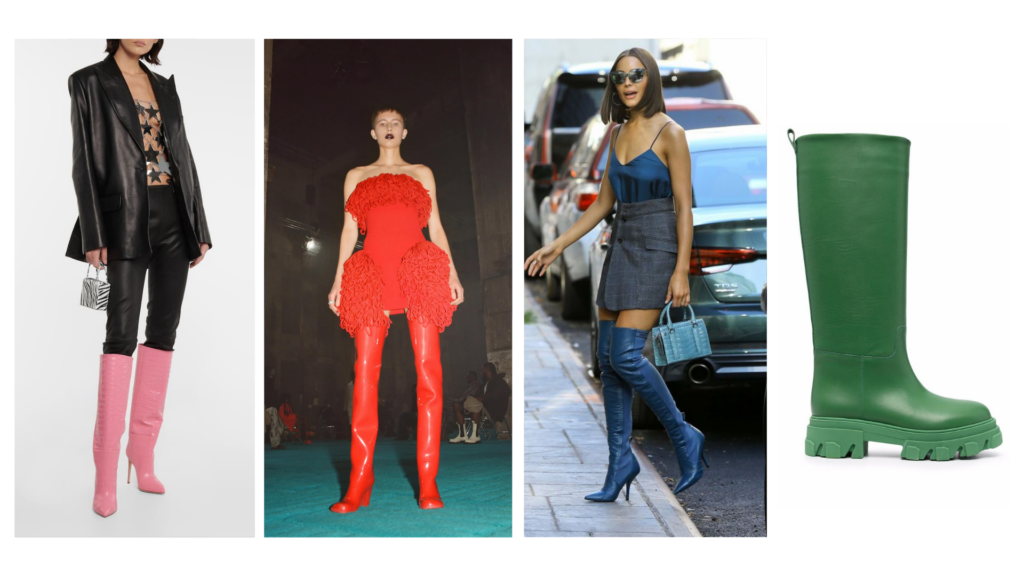 Cowboy Style Knee-High Boots
Cowboy boots were a key shape at the autumn/winter 2021 shows. You can opt for whichever look speaks to you, once there are cowboy boots for all the tastes! The maximalist aesthetic is back, there are purples, pinks, embellishments, metallics. However, they weren't all statements. On runways, cowboy boots became more minimalist.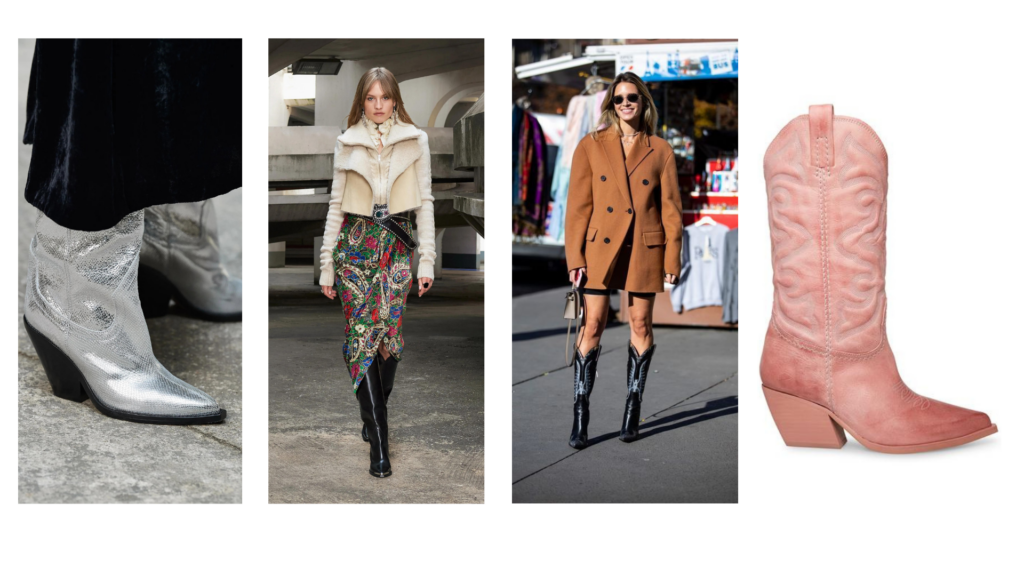 White Knee-High Boots
We are sure that there's nothing more stylish than a pair of white or cream boots. If you have a pair of white boots you know that the aftercare is worth it, because they are so versatile and elevate all your looks.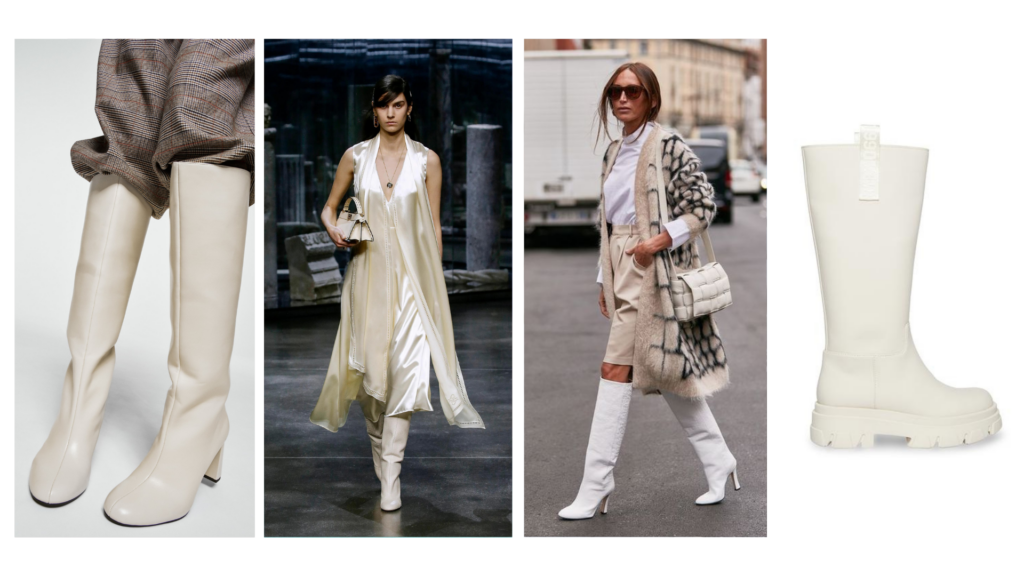 Get the latest shoe trends and accessories, right here:
These Are The Shoes That Go Perfect With Wide-Leg Trousers