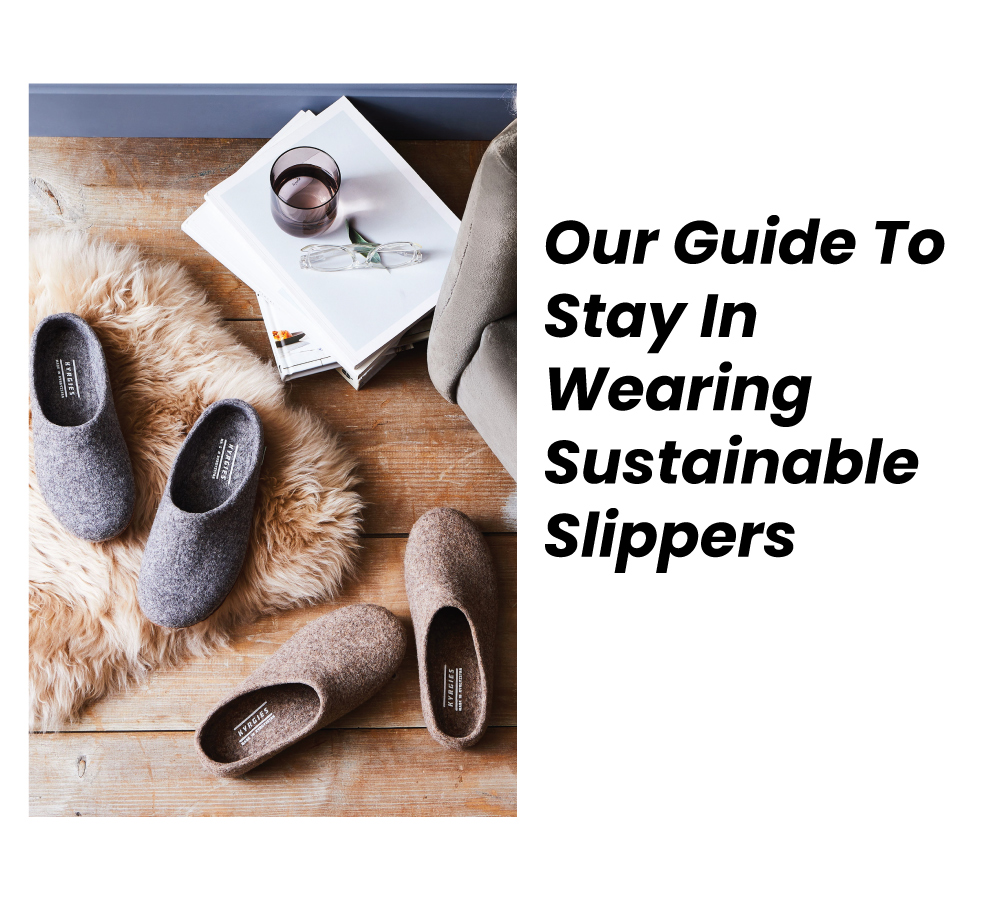 13 July 2021
Keep reading to know more about sustainable slippers and the brands that are behind these ethical goodies.
Nothing says relaxation like staying in on a cold winter day or a warm summer night. And it doesn't get any better than a great pair of slippers to walk around the house comfortably. With working from home and everything that has been going on for the past years, slippers may actually be the perfect gift for friends or even for yourself on a special occasion!
We like to think that sustainability can be found anywhere, and shoes and slippers are no exception. So, if you like to keep up with the ethical and sustainable trends of the moment, sustainable slippers are an awesome topic to know about. Keep scrolling and find our selection of the best 7 brands that offer amazing ethical and eco-friendly slippers.
Baabuk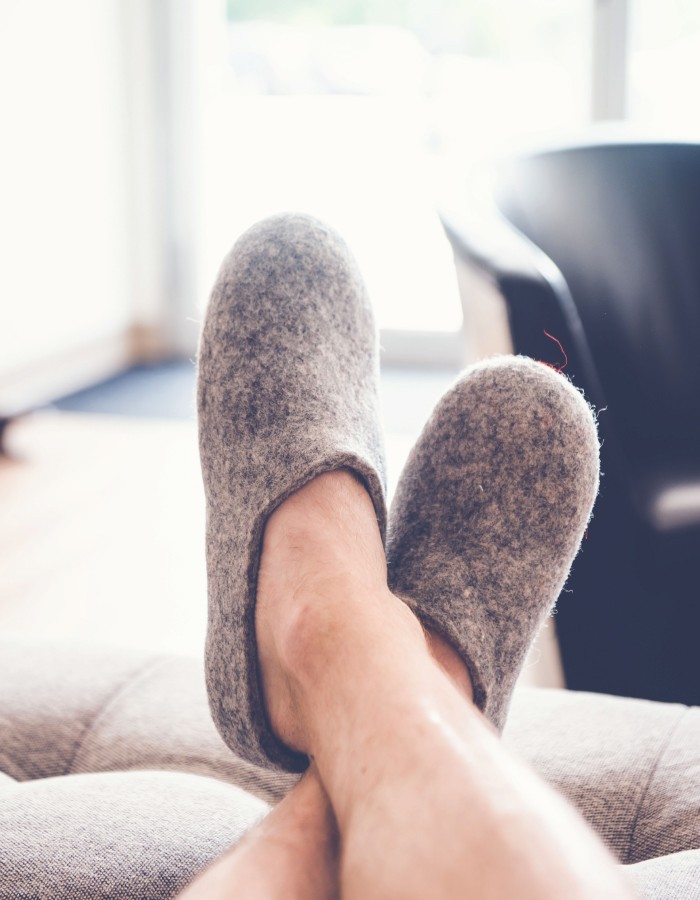 Made of responsibly sourced wool, Baabuk slippers are known for their comfort and endurance. Baabuk is a certified B Corp, that works with artisans in Nepal, creating the perfect slippers to stay home in any season.
ONE432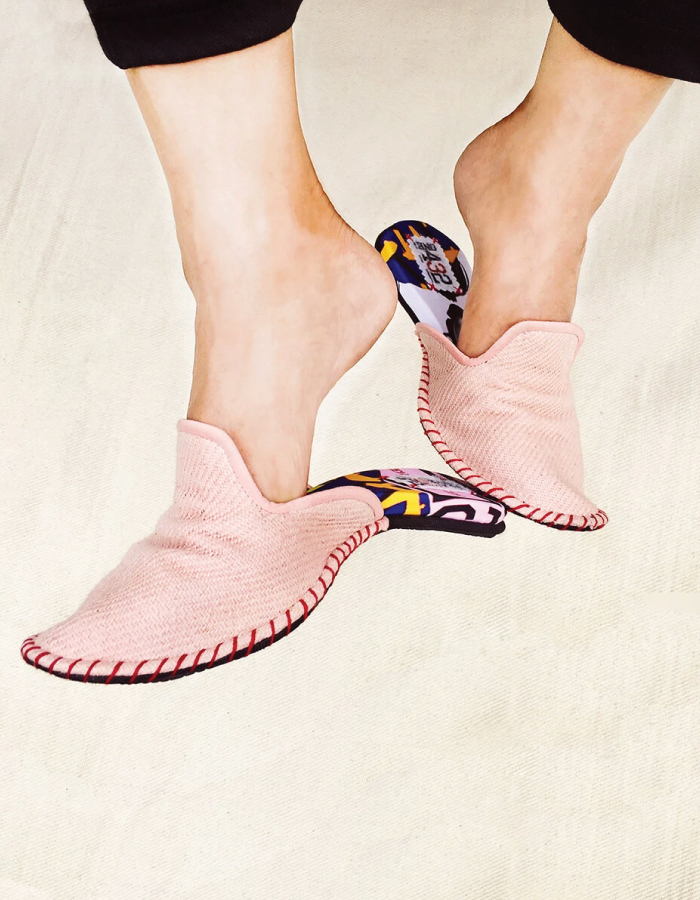 These vegan slippers might be our favorite pair for the summer, to keep fresh and relax indoors! ONE432 cares about living wages and craftsmanship when hiring artisans from Pakistan.
Kyrgies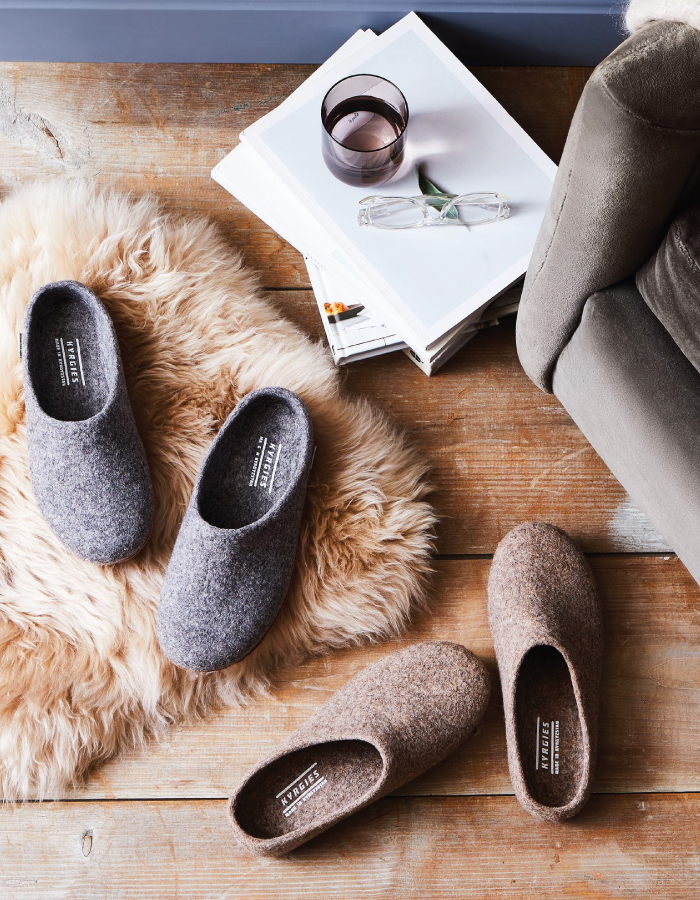 Kyrgies no-slip slippers are made by artisans using traditional felting techniques. This brand only uses natural and low-impact material in order to create the most beautiful and functional sustainable slippers!
Chilote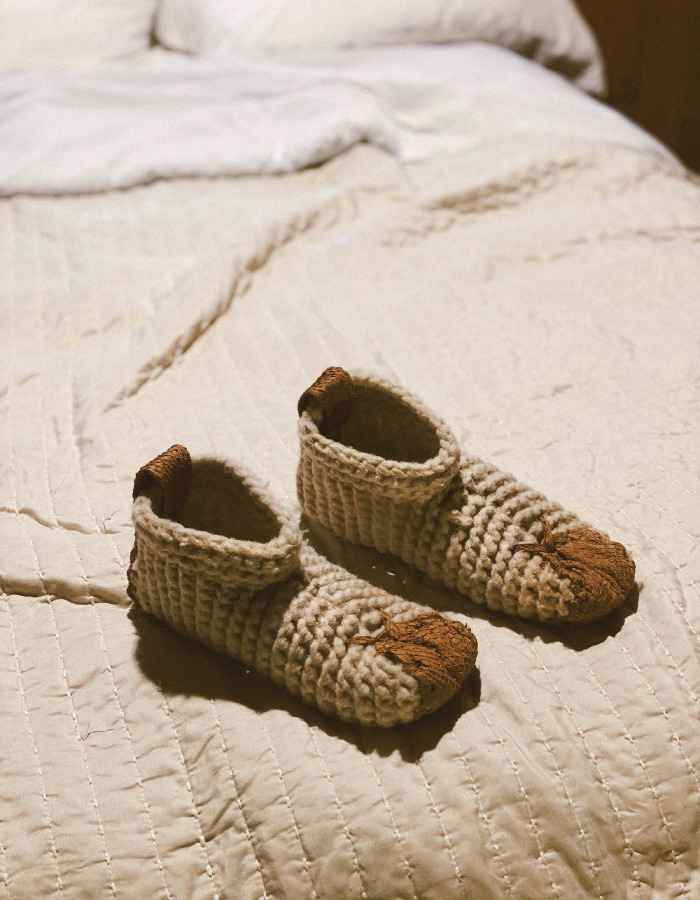 Ethically made by female artisans in Patagonia, Chilote slippers are gender-neutral and for all ages. More than a sustainable process, the brand also worries about the lifetime of their products – every purchase comes with a repair kit to extend the life of your Chilotes.
Tanri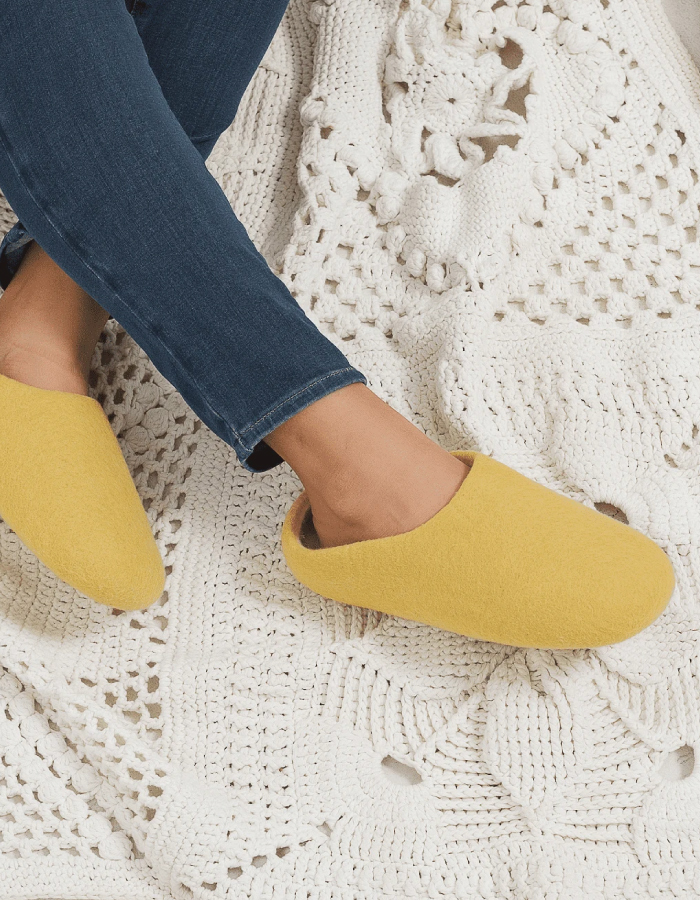 These amazing sustainable slippers are not only made from 100% natural fibers, they are also colored with natural dyes, from sources like walnut and apricot leaves! Tanri offers products crafted by artisans in Central Asia.
Toast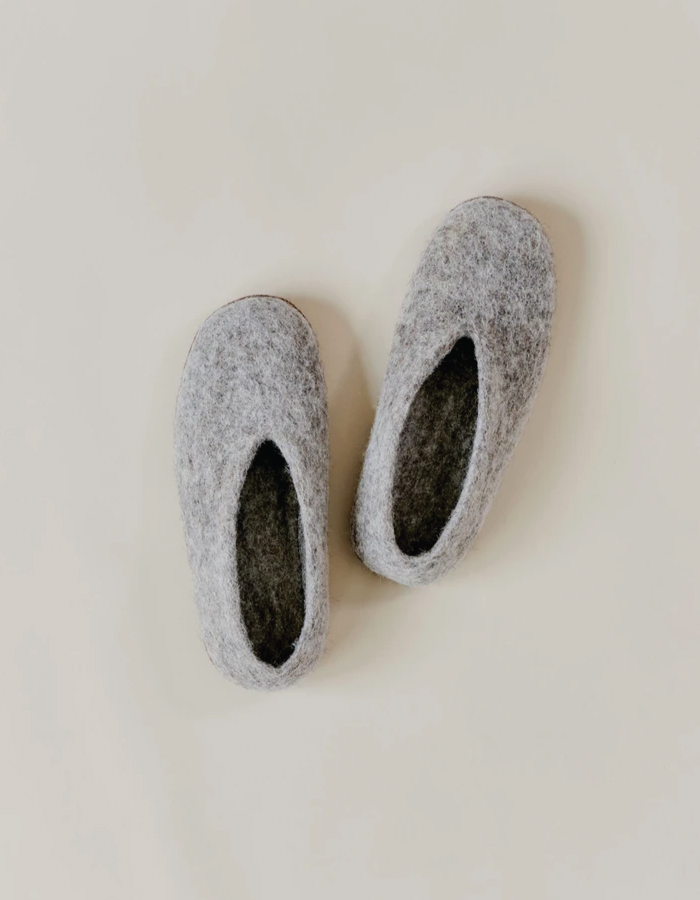 Toast slippers are sewn together with hand-felted wool and a suede sole. These are the cutest wool slippers to use both indoors and outdoors! Search for the amazing colors they come in, and enjoy their comfort!
Parachute Home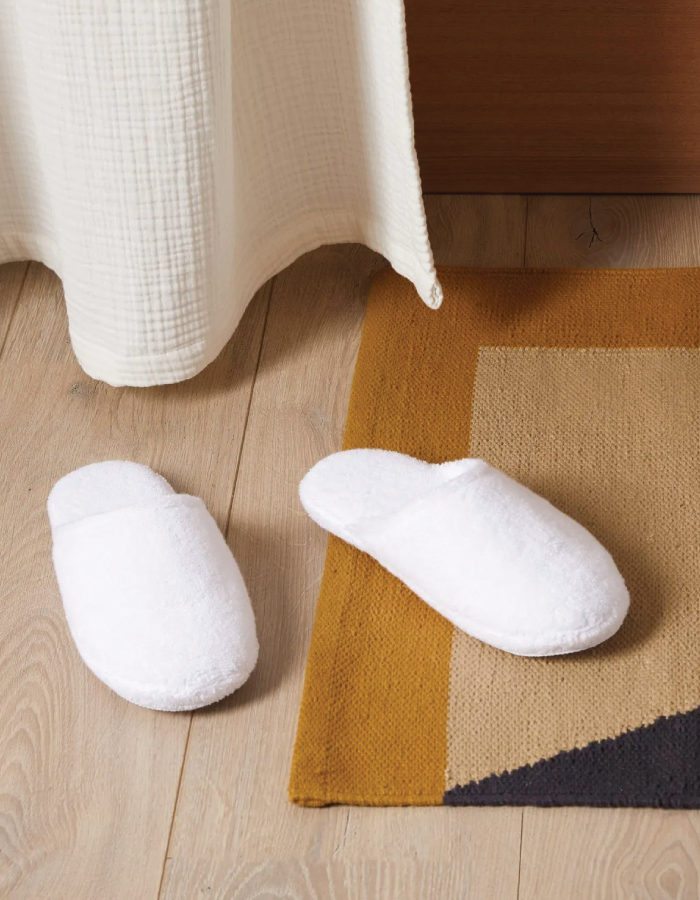 A breathtaking replica of the most soft and delicate spa slippers, Parachute Home hits the mark when it comes to their sustainable slippers. Made from OEKO-TEX certified cotton terry, ultimate comfort comes to mind when thinking about this brand!
Keep reading about the latest sustainable trends in shoes and fashion accessories!
Our Top 10 Ethical & Eco-Friendly Bags For A Weekend Away
Sustainable Jewellery That Will Make Life Sparkle