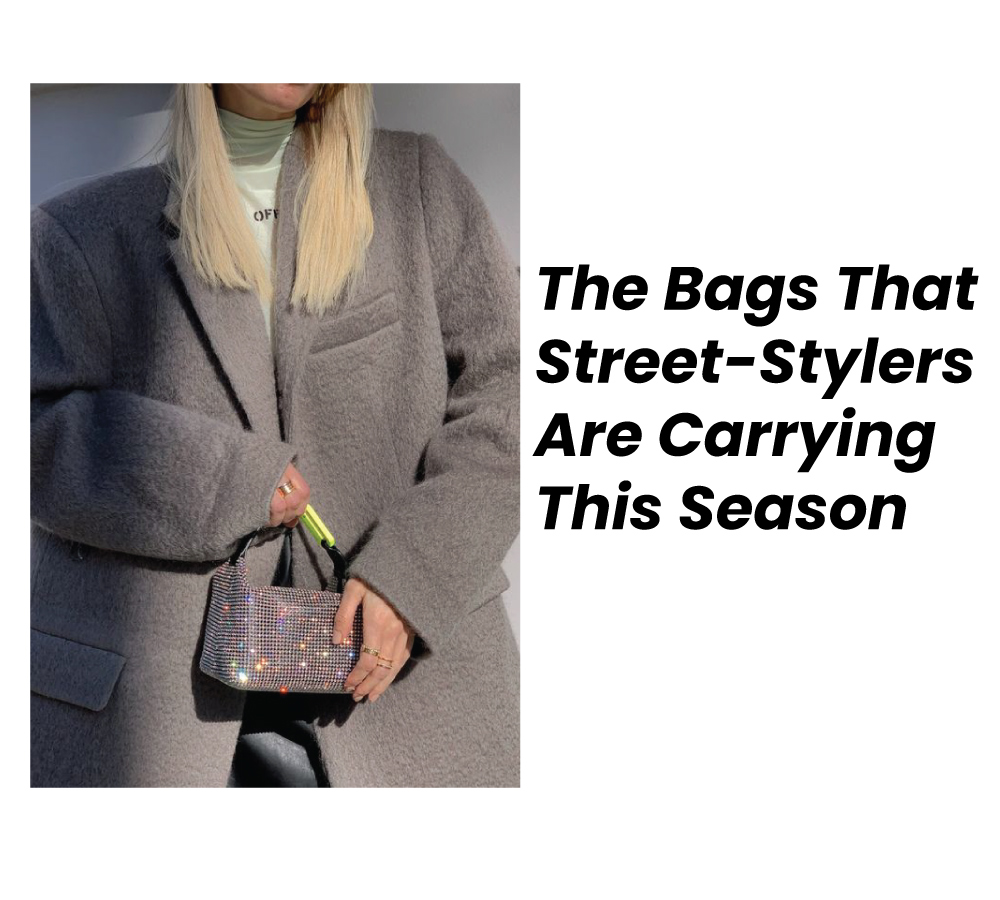 14 December 2021
Craving for a dance floor? You came to the right place! When it comes to party shoes there are a huge variety we can choose from. There's no time like the present to embrace an excellent sparkly, fethered, or a satin shoe for us to join to our footwear journey.
After spending lots of time only wearing slippers (or crocs) during the lockdowns, we're probably missing more normal shoes. Now that Christmas Celebrations are coming, party shoes can be the highlights of our festive looks!
There are options that fit all the tastes from heel lovers to those who don't want to teeter on vertiginous stilettos.
So, scroll down to know all the details about the party shoes that are trending this season.
Stick-Thin Stilettos
Stick-thin stilettos should be used by confident women! Getting all the informations about the terrain of your destination is a must when we want to wear this type of shoes. We suggest you to match them with a little black dress or a sequin monochromatic set.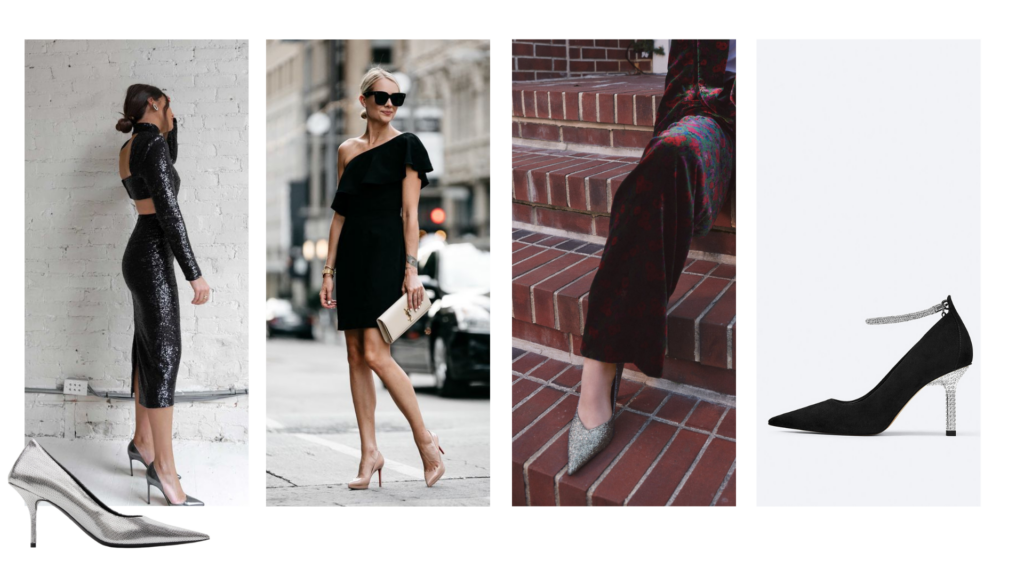 Disco Boots
Party shoes aren't restricted to pumps and stilettos! Boots are all the rage this season – the more glittery, the better. Opt for knee-high boots for a dramatic feel. You can go with printed boots, metallic, simple black style or even leather in different colors. We are going to dance all night long when wearing this season's disco-ready boots.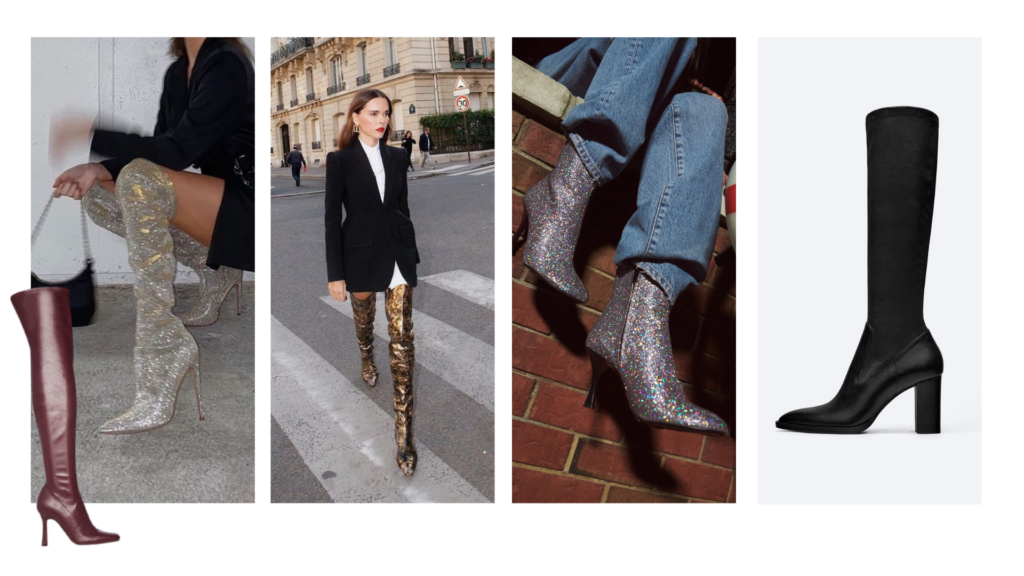 Platforms
Retro platforms have been updated for 2021 in a chic way! These type of shoes are reemerging, and they are perfect for parties. Platforms might always be on the agenda at fashion houses such as Vivienne Westwood, but for autumn/winter 2021 a handful of brands like Versace raised the stakes around vertiginous stompers.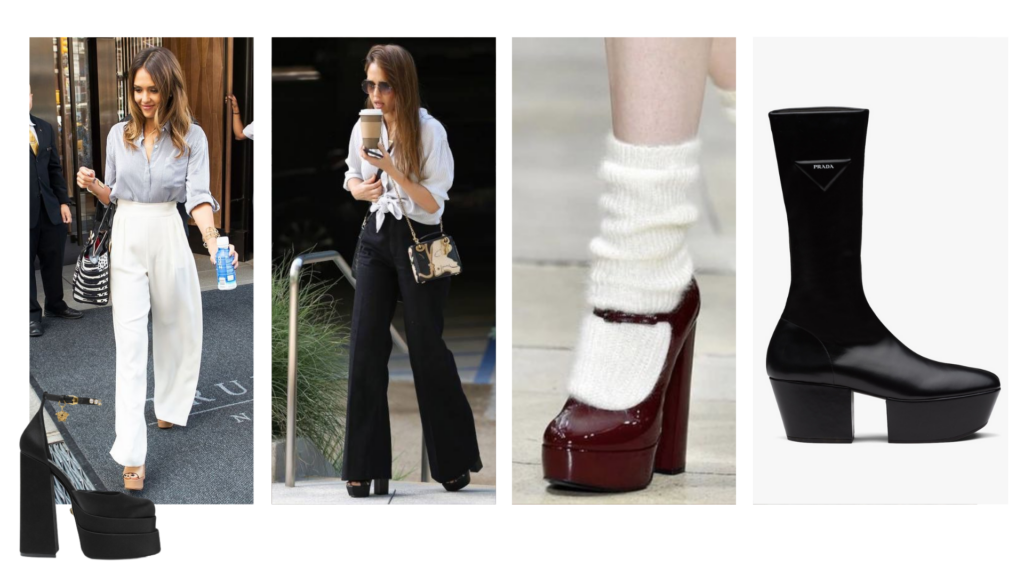 Alternative Heels
Alternative shoe styles immediately attract the attention to any outfit they appear in. Loewe models walked the spring/summer 2022 runway in offbeat shoes with nail varnish bottles, cracked eggs and roses in place of regular heels.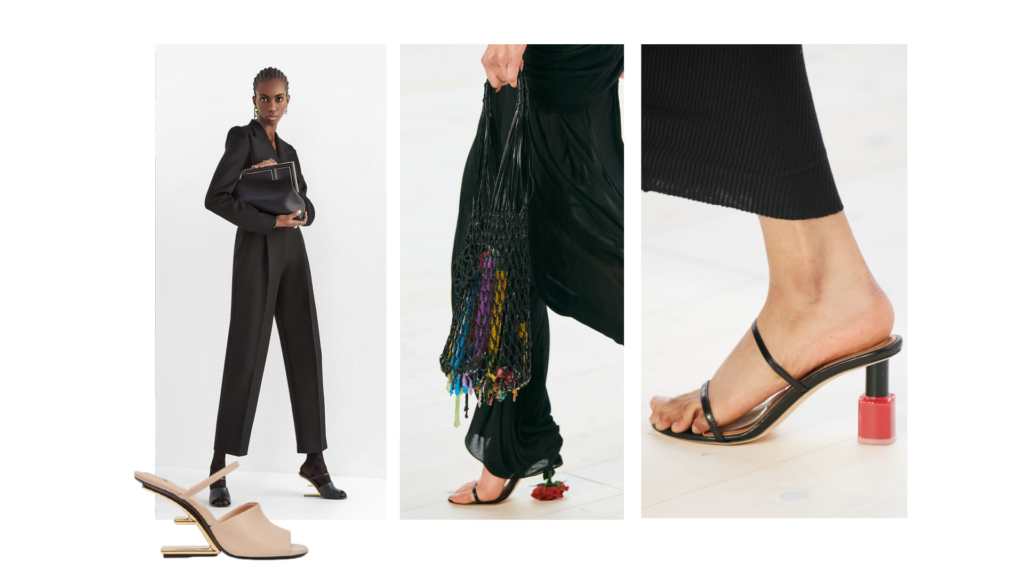 Lace-Up Shoes
Strappy sandals can wow a disco dancefloor! With signature interlaced straps varying from barely-there to maximalist-lilke styles. Lace up sandals are evidently the tried-and-true shoe for parties, creating an ultra-sexy look by leaving much of the foot bare, they are the easy to style, easy to wear, and appropriate to wear anywhere.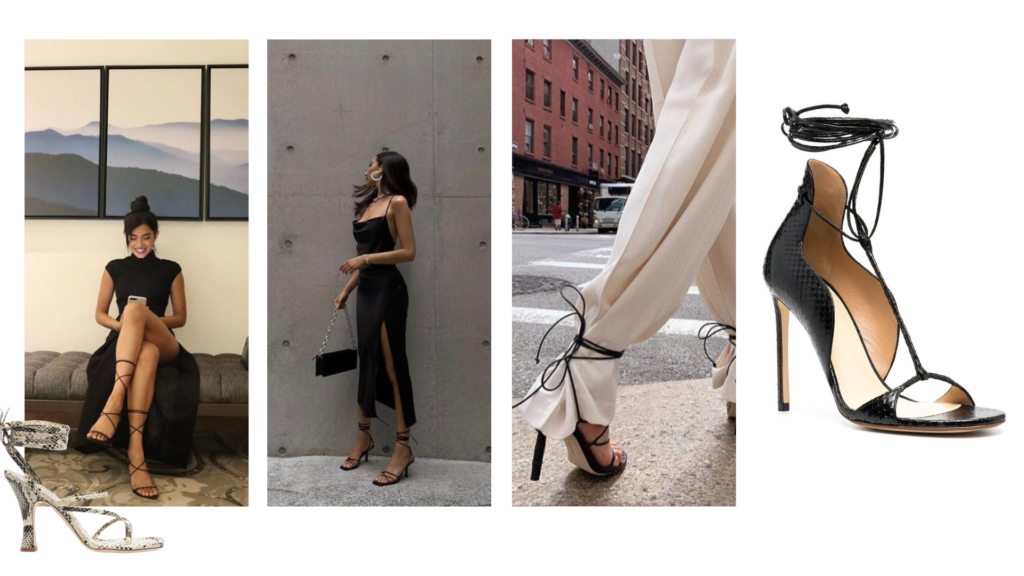 Ballet Flats
If you are hesitant to wear heels, you can invest in a pair of fancy flats for the party season. Opt for styles with embellishments and lots of details for an extra sparkle!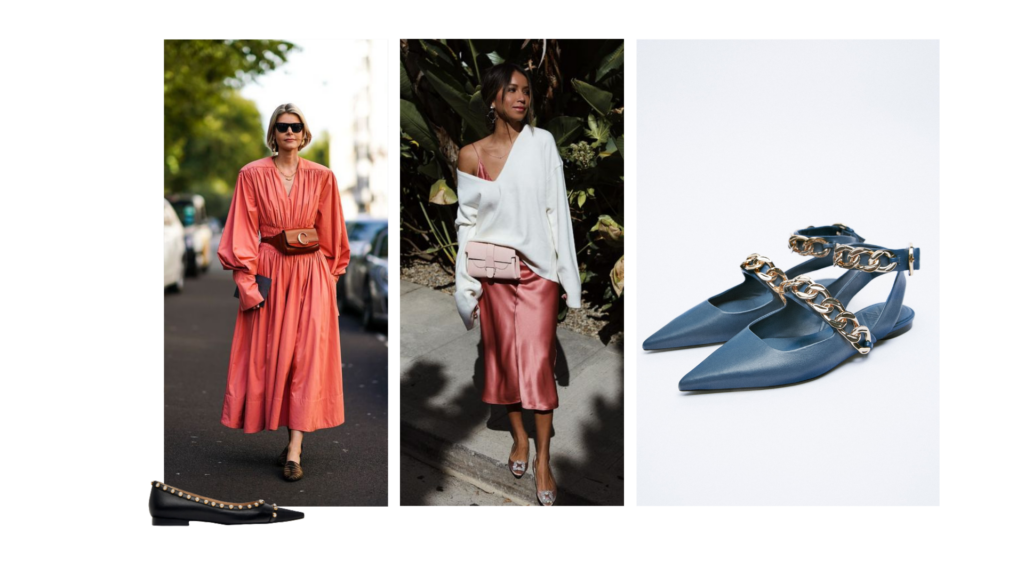 Get the latest shoe trends and accessories, right here:
The Bags That Street-Stylers Are Carrying This Season
Fresh Knee-High Boots That Are An Alternative To The Classics