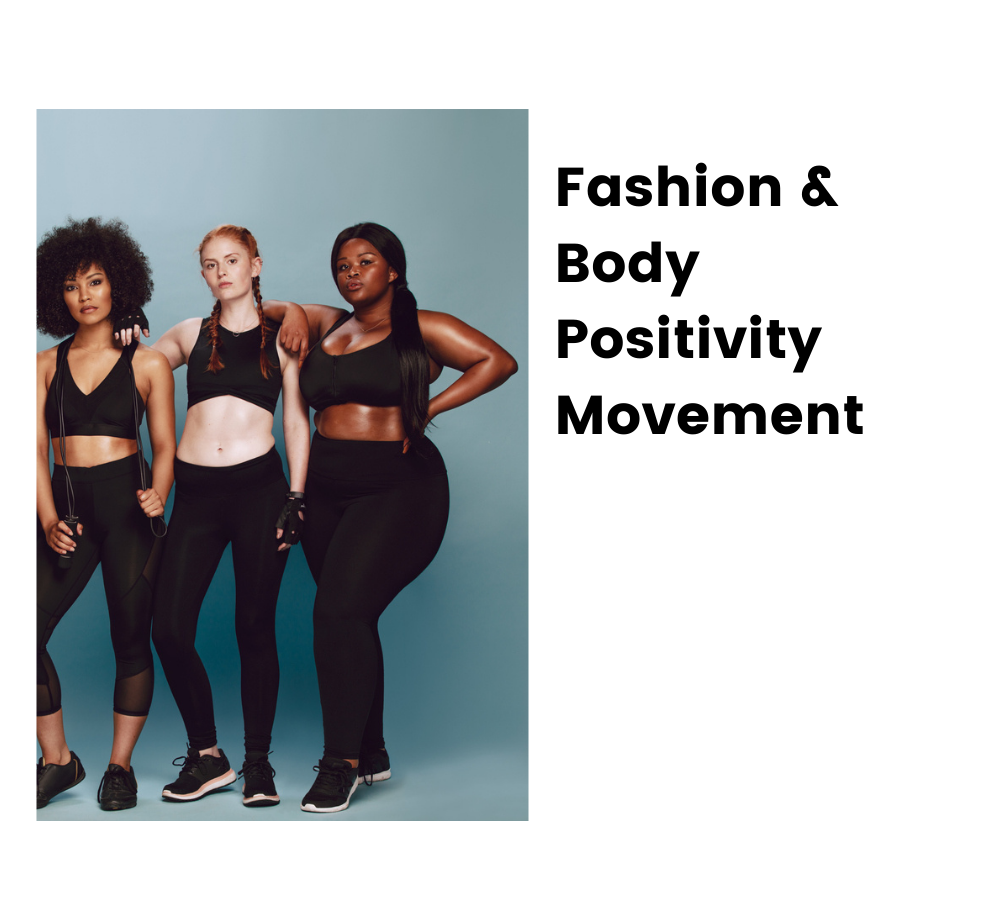 25 May 2022
The global positivity movement is changing how fashion industry creates and sells their products. When it comes to the fashion industry, the movement plays an important role, being crucial in changing how people view themselves and others. Body positivity is linked to the fashion industry in many ways. We consider that the industry can have more power to create positive changes than many people may think! So, keep reading to know more about this important topic.
People are more and more pressuring companies and industries to represent different body types, races, genders, and abilities. The body positivity movement has become one of the largest push-backs against a lack of diversity and positive self images in the fashion industry. Furthermore, it is important to understand the meaning of body positivity. This term refers to the idea that all human beings should have a positive body image. Furthermore, the body positivity movement challenges the way society promotes unrealistic beauty standards. The movement advocates for the representation of all body types, sizes, physical abilities, races, and genders.
When it comes to the fashion industry, for a long time, brands, and companies have mainly been using white, skinny, young, and female models. Either on runways, in magazines, to advertise new collections, or in brand commercials on TV. In the fashion industry, sample-sized garments are typically between a US size 0 and 4. This does not represent the average body type. Researches and statistics shows how people are being negatively affected by all of this. So people are starting to push back.
Body image: a term used to describe how we think and feel about our bodies, is a big problem. People who think negatively of their bodies are more at risk for experiencing depression, social anxiety, and eating disorders.
Approximately 80% of U.S. women don't like how they look, and 70% of average weighted women want to be thinner. In Australia, nearly 15% of men report an overvaluation of weight and shape.
Sustainable Fashion
Unfortunately, some of the biggest contributors to low self-esteem are the media and the fashion industry. When companies and brands market their products with a certain type of model, it's almost as if they're telling people who don't have a certain body type that they're not good enough. One study even found that using social media for as little as 30 minutes per day can negatively impact how people view their bodies.
As time goes on, the fashion industry is becoming more and more body positive. People have been putting a lot of pressure on brands and companies to be more inclusive.
In the world of sustainable fashion, some brands are taking initiative to be as inclusive as possible. The activewear brand Girlfriend Collective has inclusive sizing that ranges from XXS-6XL, Mara Hoffman offers sizes XXS-2XL, and Eileen Fisher offers sizes up to 3XL. In terms of cosmetics, Dove has been a pioneer in championing "real women" in its marketing. These are just some examples of how brands are finally starting to realize that human beings come in all shapes and sizes.   
Portugal Shoes is committed to align strategies and operations with all the clients goals. That way, we want everyone involved in the process to have a safe, fair, and equal working environment. Our aim is to ensure that our values are respected at all stages of the process, by us and the suppliers. And that everything fulfill all the clients needs. We are available to work with sustainable materials and fabrics, and you can rest assure that your clothes will have the high quality, functionality, and will contribute for a better future of fashion.